Here a little story about me and my drive behind this website.
I grew up close to Soesterberg air base in the Netherlands. This was during the cold war era. The 32nd TFS "Wolfhounds"was stationed at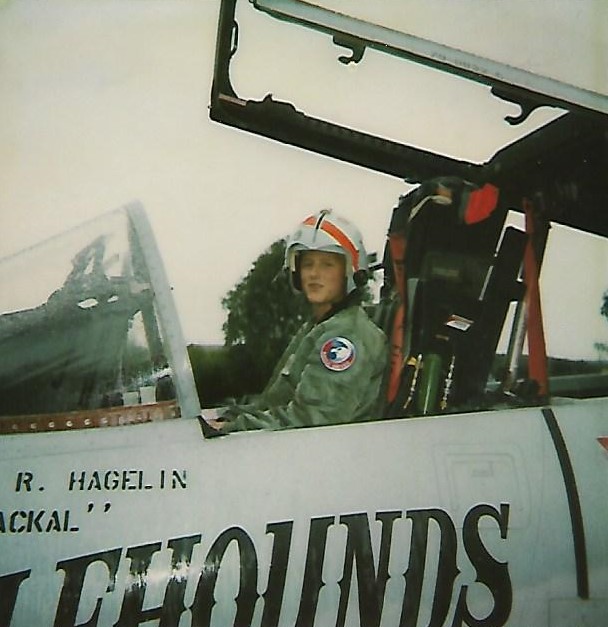 Soesterberg and had just received their first F-15A's.  Everyday I used to see the F-15's flying over our village, it made an everlasting impression. With time the passion grew and every spare minute I had, I would visit the base to watch the Eagles fly. Sadly like many other USAF units in Europe the squadron was disbanded in 1994. I sure miss that howling sound of the Eagles.
To preserve the rich history of the many squadrons that operate (and have operated) the F-15, I came up with the idea to set up a website. Eagle Country is the first step. I hope that this website will grow with information and history about the F-15.
I started working as a mechanical engineer. But being infected by the flying virus, all I could think about was flying.  I got the opportunity to start with my flight training. By coincidence my first check was begin done by one of the first USAF F-15 pilots, who was retired from the air force and started instructing and examining. After completing flight training  I  started flying in Business Aviation and later on with a Dutch Airline company, besides flying I worked in various position such as Flight Safety, Flight Operations, Training, etc. and currently I am working as Flight Instructor at CAE.
Besides working in aviation I am also a collector. I am interested in the history of each unit but also the patch itself, not just fighters but from all commands. The different styles, fabric, every two three years they change, not the design these can stay the same for a long time but little things like different edge of the patch, a spelling mistake. I display them is special folders with the name of the contributor and time piece on when he served with the unit. I would like to keep the heritage alive from all the units within the USAF and ANG. here an example of the variations from the 390th Fighter Squadron patch from 1992 to 2000 which is far from complete.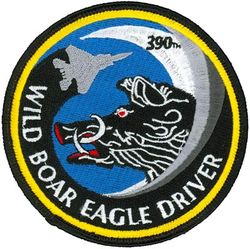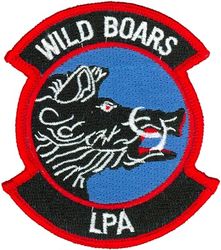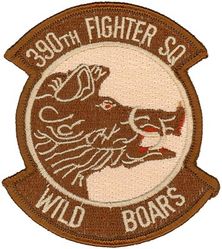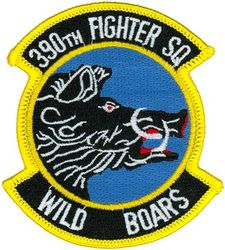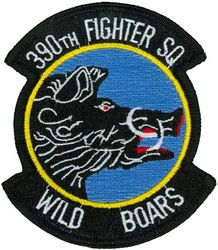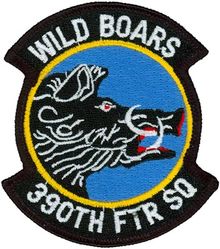 I store all the patches in special plastic folders to keep them in mint condition. The folders are in my Aviation room together with all the other memorabilia I collect (scarves. Name-tags, squadron plaques etc). Below you can view a glimpse, it is always open to veterans and contributors to visit and browse through. If you would like to donate, you are more than welcome please contact me at janpeter@skytrailer.nl
A part of the collection and preservation.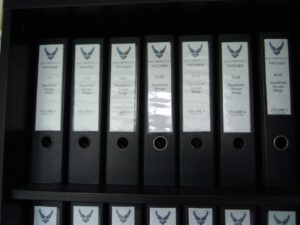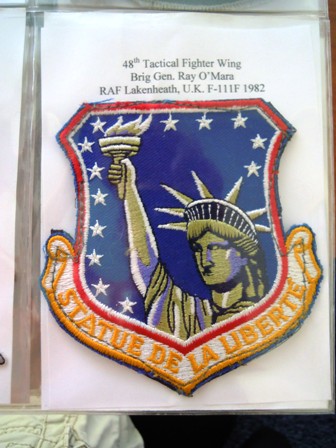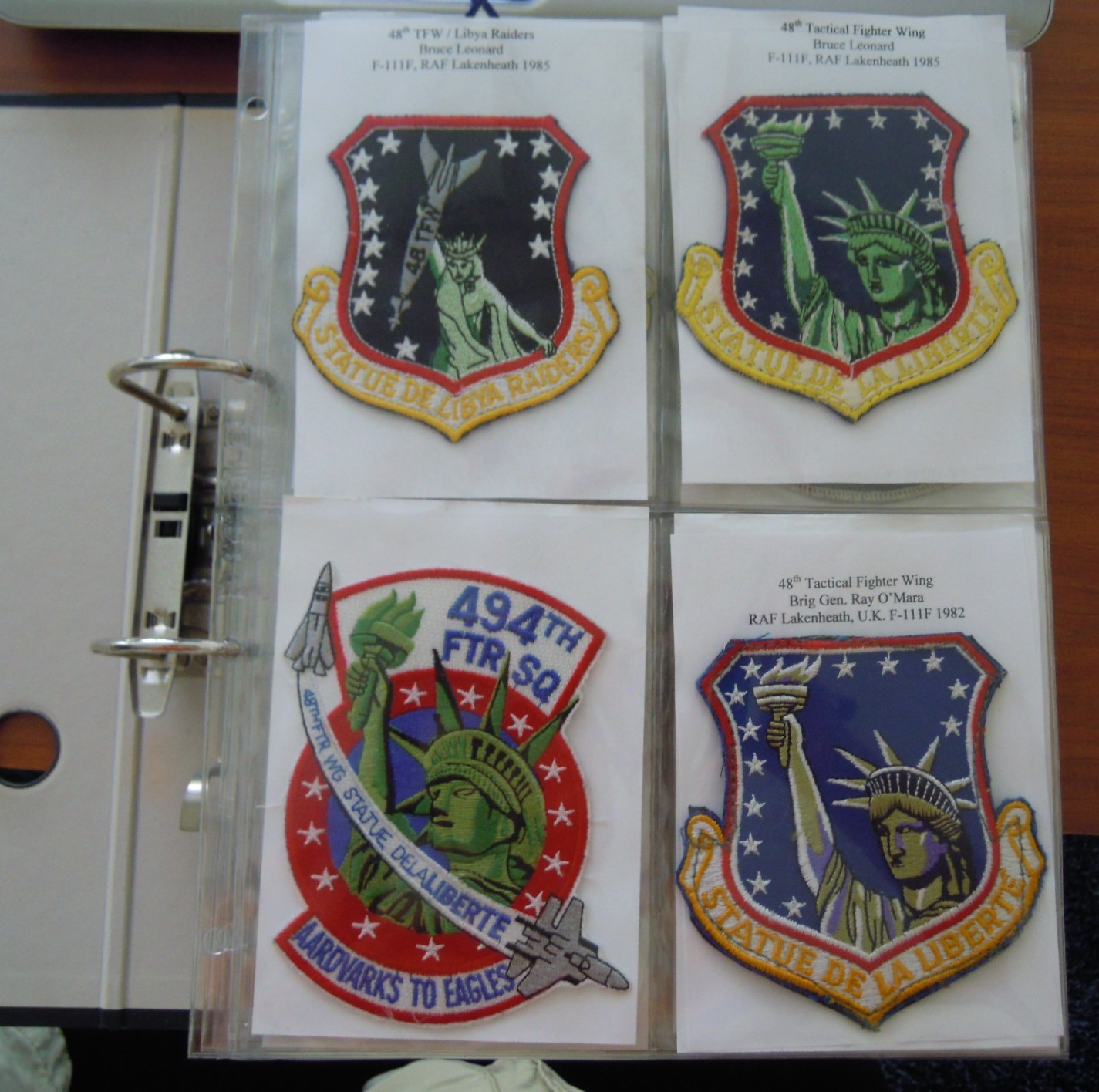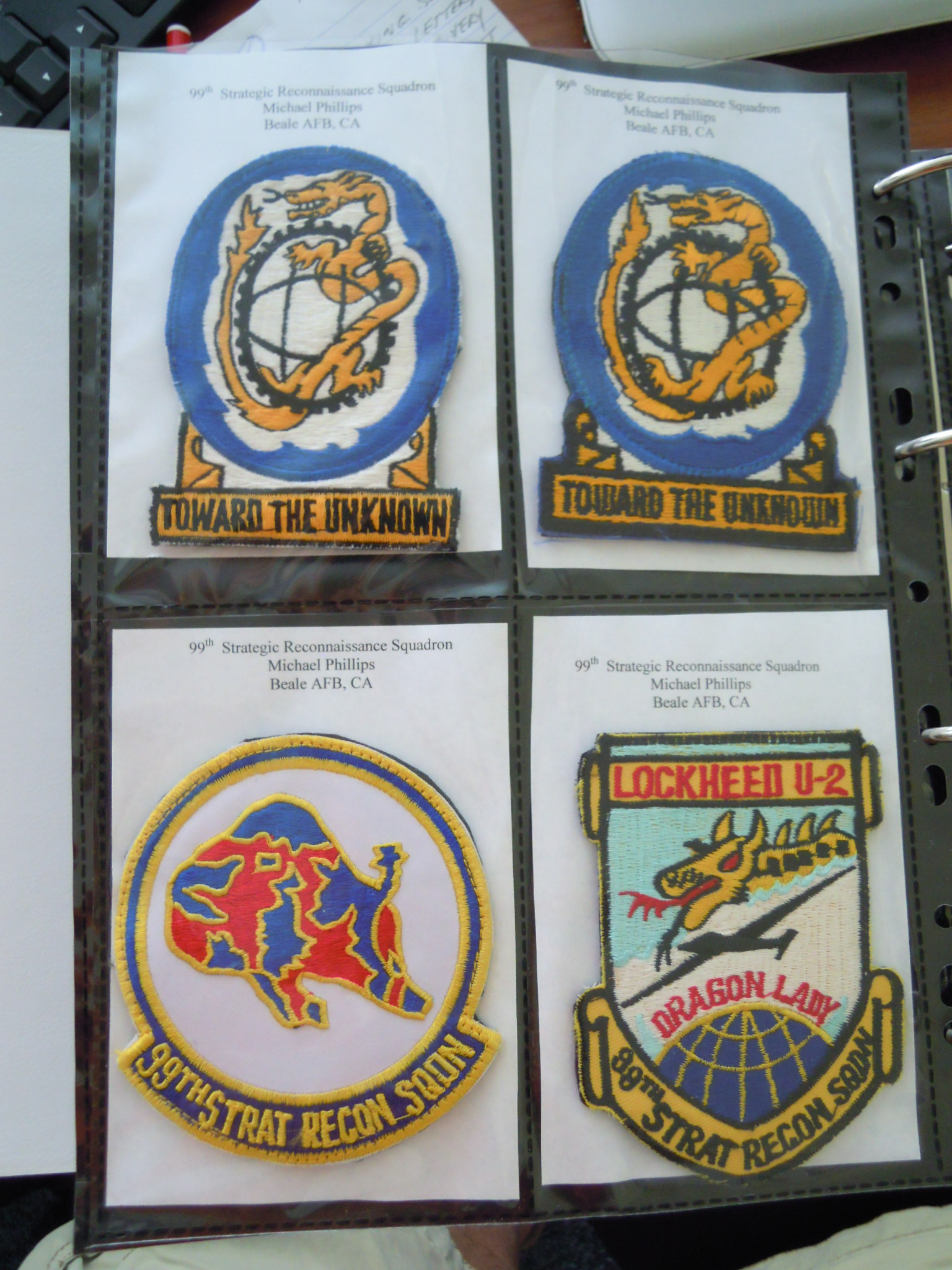 Another project I did was for a dear friend Col. Dan "Linus" Lee whom I met through patch collecting. Dan had kept a patch from each of the units he flew in and donated them to my Air Force collection. Sadly Linus passed away suddenly and way to soon. As a tribute I made two Biography books one for his wife and one that is displayed in my collection. My goal is to preserve the flying career of Linus and the history of each patch and unit.  Below a couple of images of his Biography Patch book.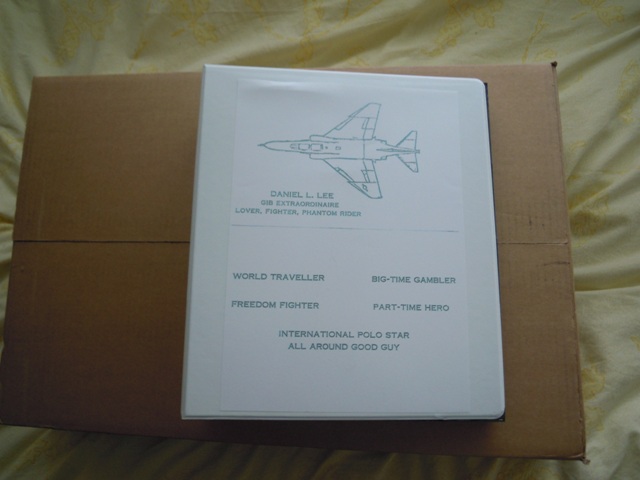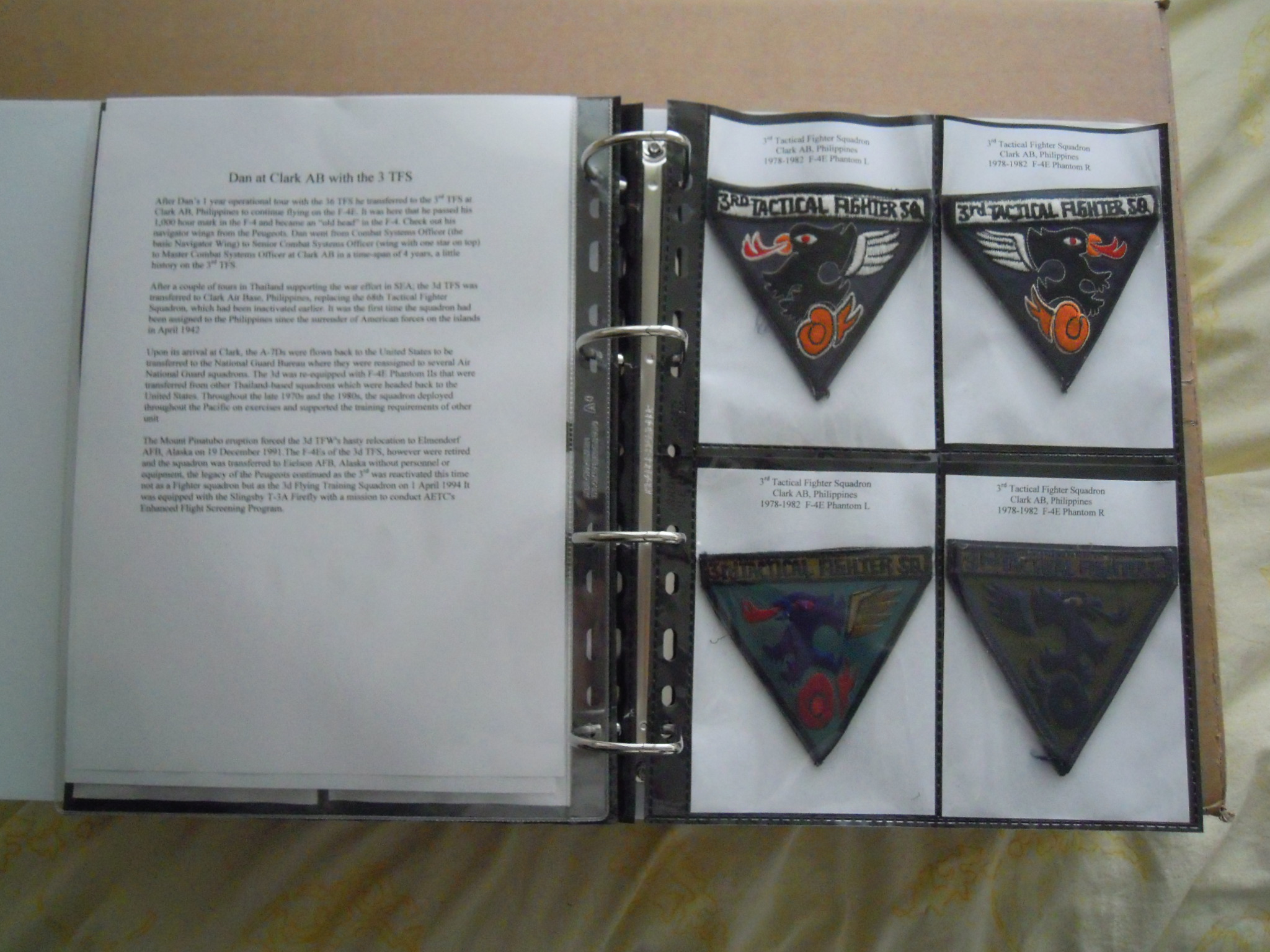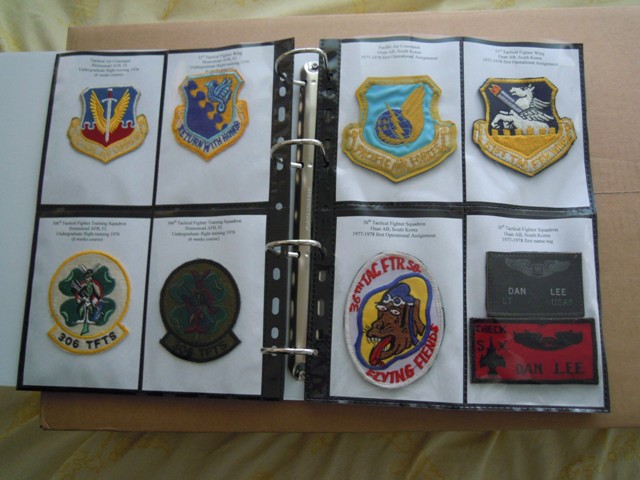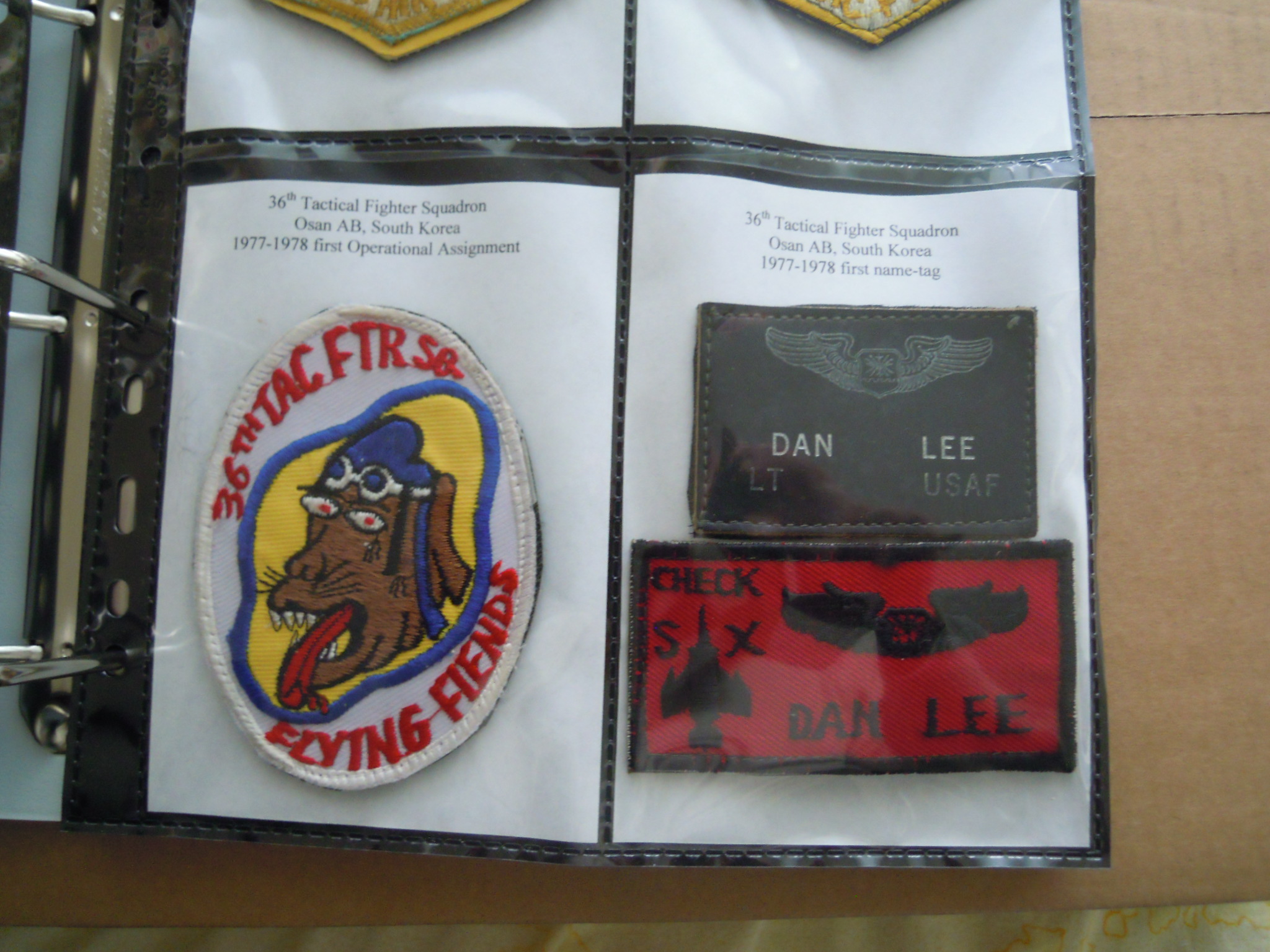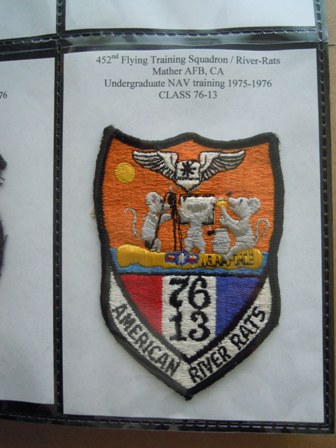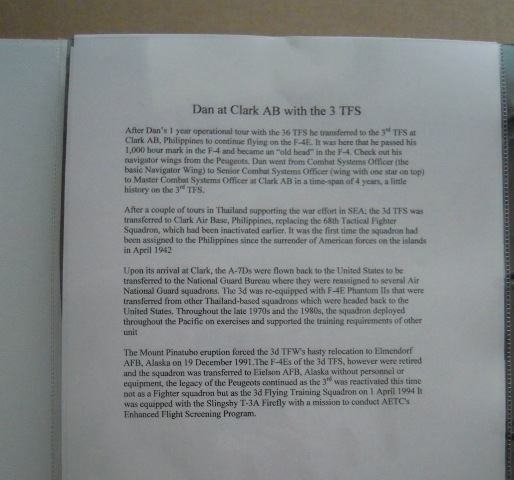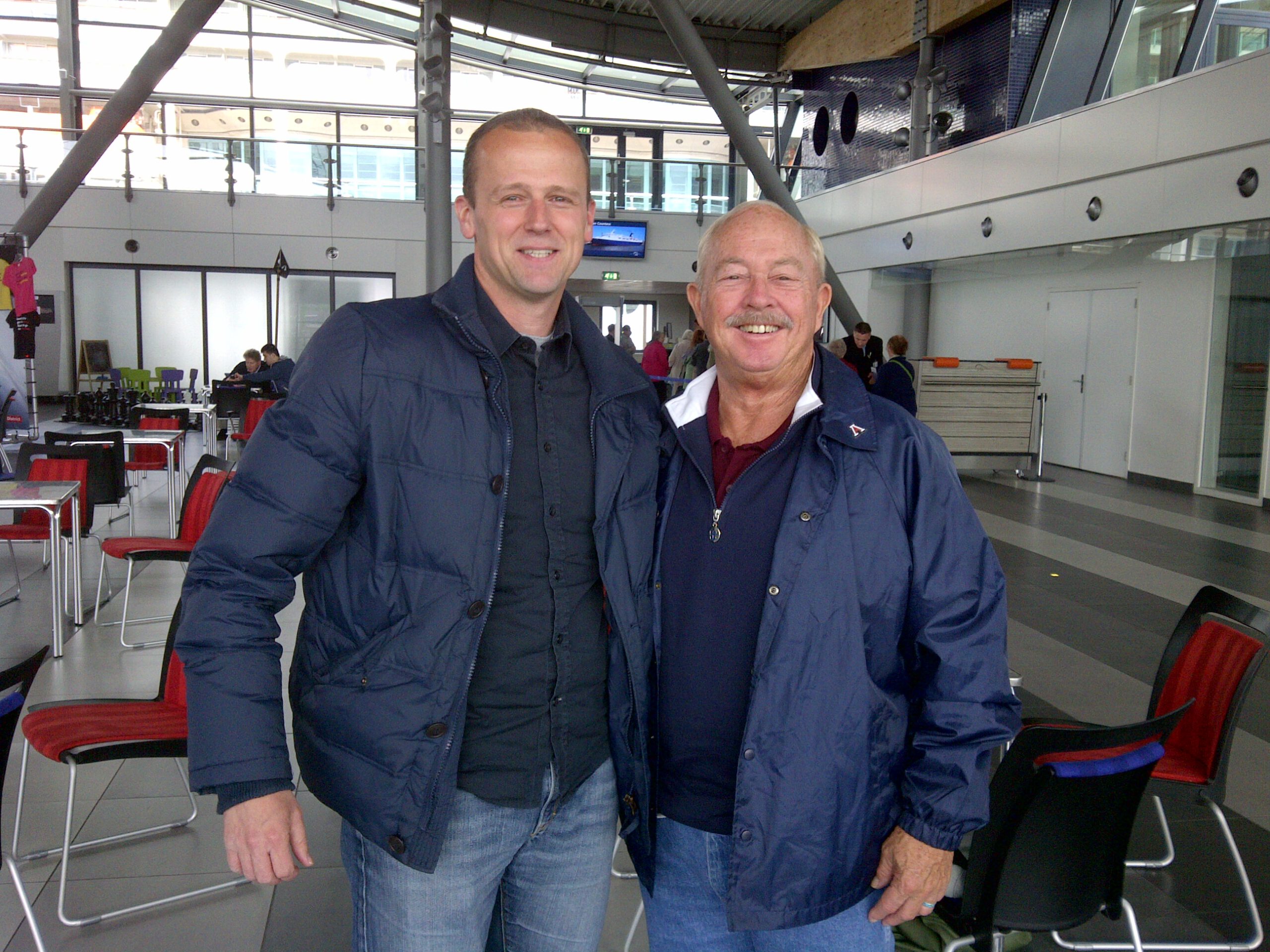 Lt. Col. Don Emigholz
On February 22, 2021 I received the sad news that Lt. Col. Don Emigholz passed away this weekend. A legendary USAF fighter pilot and Skyblazer team member. I was in contact with Don for many years and he helped me with my USAF patch collection donating one of the crown jewels, an original 1957 USAFE Skyblazers team patch, and tons of information material from the 1956-1957 USAFE Skyblazers team.
I would like to make a tribute to Lt. Col. Don Emigholz. As fellow Aviator and "civilian bug smasher" I can only dream of Don's career and the era he flew in. It has been a honor to correspond with Don throughout the years. A Nickel on the Grass!
Don flew an impressive career in the USAF on the T-33, F-80 A/B, F-84 E, F-86 F, F-100 C/D/F, O-1, A-1 H/E and F-4 C/D.
Starting pilot training in 1953 and retiring from the USAF in January 1980.
In his own words
Flying right wing on the Skyblazers, with Bill Creech leading was like a dream. He was so smooth, it was unbelievable and not once, during all the practices and shows, did he dump the stick.
I've had my share of pucker time flying the Atlantic and Pacific in single engine jets with no autopilot and got shot at and missed and shot at and hit, in Nam.
I've dead sticked a couple of Super Sabres, one at Bitburg and the other over Paris: It gets real quiet.
And if I had to do it all over again I would not change a thing. The joy of flying and fighting with the greatest bunch of pilots in this whole wide world is an experience reserved for some of the chosen few.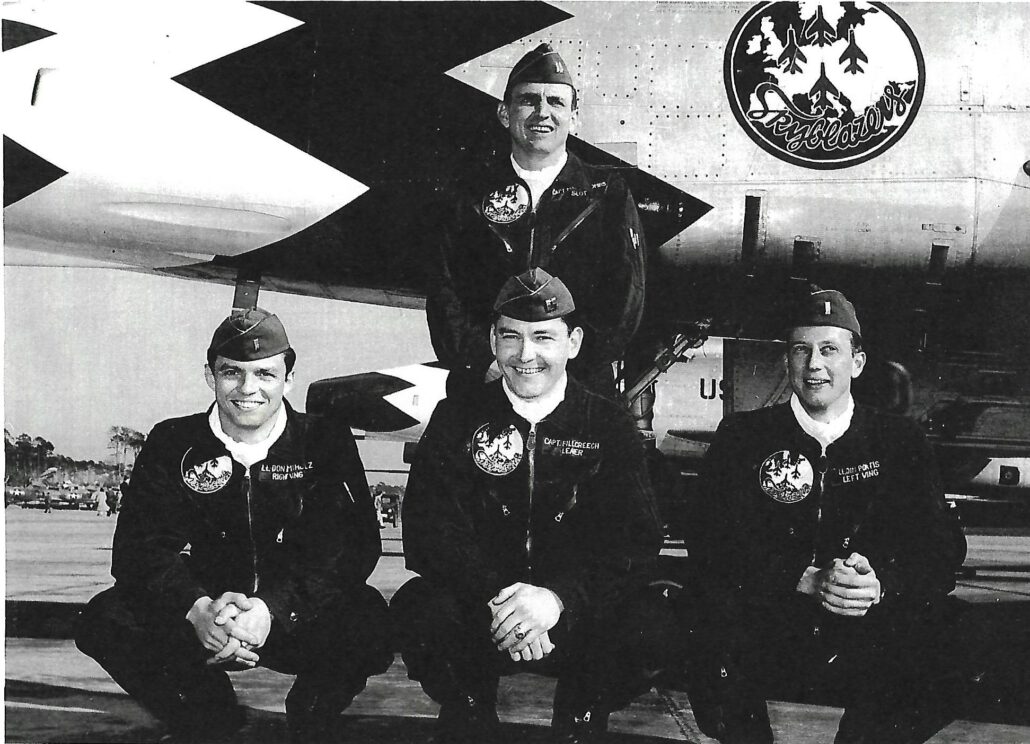 An overview of his impressive career
1953: Instrument School, Moody AFB, GA T-33
1953: Gunnery School, Tyndall AFB, FL F- 80A/B
1953-1956: 22 nd FDS Bitburg AB, GE F-84E F 86F
1956-1957: Right Wing, Skyblazers, Bitburg AB, GE F-100C
1957-1961: Flight Commander, 1st FDS, 306th FDS, 309th FDS, George AFB, CA F-100D
1961-1963: Wing DOT, 31st TFW, Homestead AFB, FL F-100D/F
1964: Chief of Stan Eval, I ASOC/34th TAC GP, DaNang/Bien Hoa, RVN T-28, O-1, A-1H/E
1965-1968: Flight Commander, Operations Officer, 10th TFS, Hahn AB, GE F-100D/F. F-4D
1968-1969: Flight Cdr, Instr Pilot for IP's, 4453rd CCTS 4454th CIS, Davis Monthan AFB, AZ F-4C
1969-1970: Operations Officer, 7th TFS, Spangdahlem AB, GE F-4D.
1971-1972: Det 1/CC, 401st TFW, Spangdahlem AB, GE F-4
1973-1975: 81st TFS/CC (Wild Weasels), Spangdahlem AB, GE F-4C
1976-1980: Director of Systems Test, TFWC, Nellis AFB, NV
31 Jan, 1980: Retired