This F-15 was delivered to the USAF on the 8th of August 1980 and started operational flying with the 32 TFS "Wolfhounds" at Soesterberg AB the Netherlands.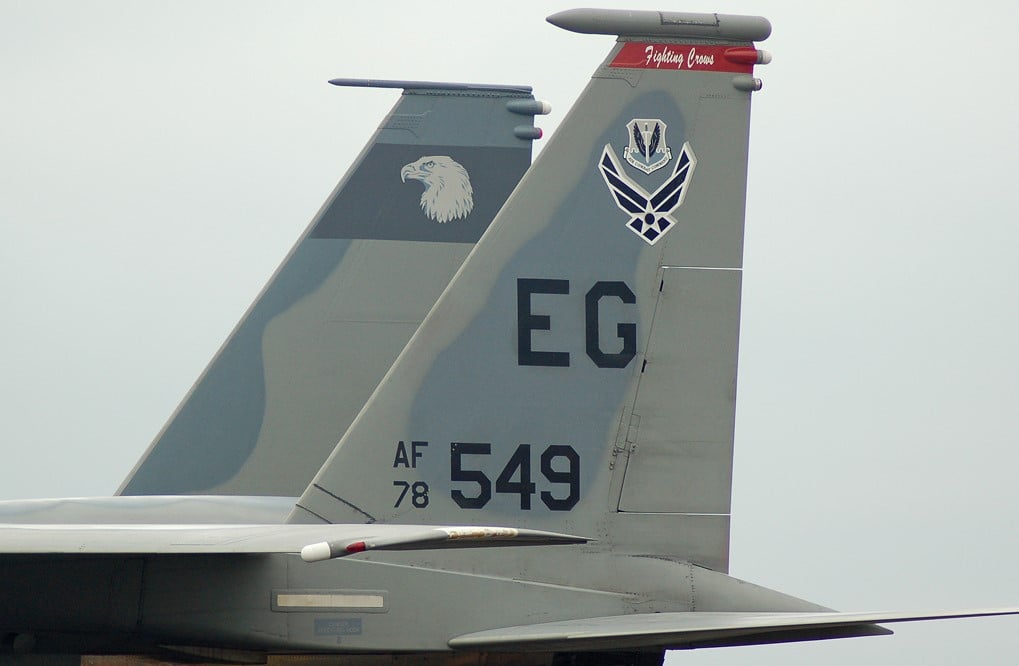 After just four months of service with the 32 TFS, 78-0549 was transferred to the 36 TFW at Bitburg AB Germany where it joined the 525 TFS "Bulldogs". At the end of 1981 it went back to CONUS and joined the 94th TFS "Spads" at Langley AFB, VA, were it would fly till early 1986.
However on the 16th of April 1986, 0549 touched down on the Bitburg Tarmac again as an unmarked delivery to the 36th TFW.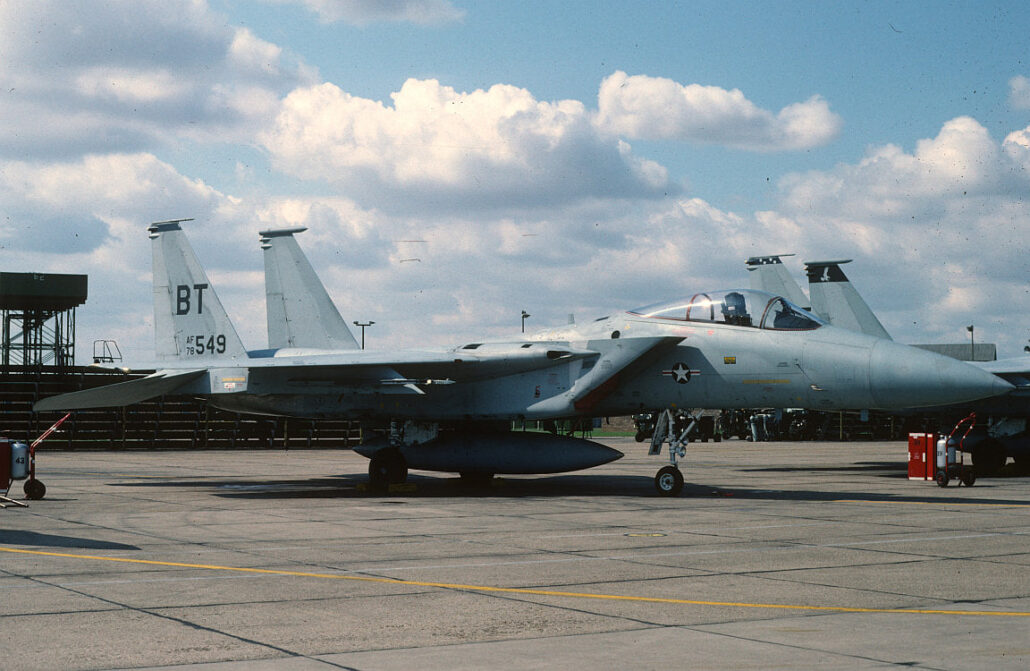 The 525 TFS "Bulldogs" were the proud owners once again of this F-15C till late 1987. By August 1988 the plane resurfaced with 43 TFS at Elmendorf AFB, Alaska to continue into the 19 FS "Gamecocks" with all the restructuring in the early 90's. 0549 would continue to fly in Alaska until 1998.
In October of 1998, 0549 was assigned to the 60 FS "Fighting Crows" at Eglin AFB, FL. On the 17th of January 2002 while fully loaded with 3 bags, ready to take off on a Noble Eagle mission, 0549 got off the runway and was supposed to be W/0 due to the age of the airframe and the damage (nosewheel collapsed).
Luckily in Oct 2003 78-0549 was reported repaired and flew with the F-15C West Coast Demo Team. After deactivation of the 60th Fighter Squadron 78-0549 continued to fly with the 122 Fighter Squadron at NAS New Orleans well into the 21st century. Last know location as of 2015 is at AMARC / Davis-Monthan AFB