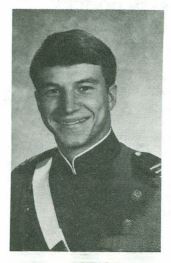 This page is in Honor and Memory of Lt. Sean P. Murphy
First Lieutenant Sean P. Murphy, AFA Class of 1987, died on 1 May 1989
when his F-15B (76-0138) crashed into the Gulf of Mexico. At the time he was an F-15 pilot assigned to the 95th Tactical Fighter Training Squadron,Tyndall AFB, FL He was in training for his first operational F-15 assignment at Bitburg AB, Germany. Following graduation from the Air Force Academy
he went to pilot training at Reese AFB, TX were he was T-38 Top Stick and Academic Ace in his class. Lt. Sean P. Murphy was survived by his wife Beverly and his parents Robet P. and Gayle J. Murhpy.