The legendary F-15B 71-0291, with the most diverse history within the Eagle community.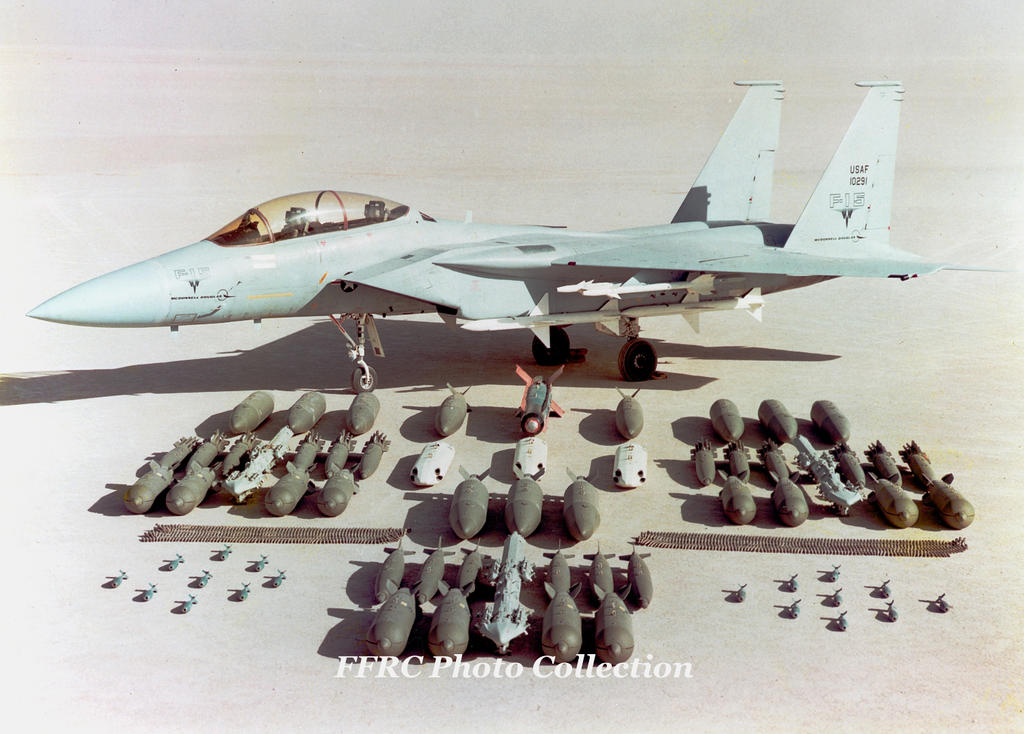 F-15B-4-MC –71-0291 made its first Flight as a TF-15A on 18 October 1973; it was re designated F-15B on 1 December 1977. It actually followed 71-0287 in the production sequence. Over the years, 71-0291 has become the most well-known and photographed of the Eagle prototypes, mainly because of its development work for McDonnell Douglas and the many color schemes it carried over the years. Initially, the aircraft was used by the combined McDD/USAF F-15 Joint Test Force at Edwards AFB between May 1974 and April 1975. The aircraft was used during the development of the FAST pack (conformal fuel tanks).
In September 1974, the aircraft came to Europe for a demonstration tour; it visited several US airbases, like Ramstein, but was also displayed at Farnborough. At that time, the aircraft was painted in a gray scheme, but also carried FAST packs. In February 1976, 71-0291 was bailed back to McDonnell Douglas as their dedicated test and demonstration aircraft. To celebrate that the USA existed for two centuries, 71-0291 was repainted in bicentennial marks by July 76 and was one of a large number of US military aircraft with special bicentennial markings. As such, it was involved in an extensive around-the world sales tour, which included another display at the Farnborough air show.
In 1979, Hughes and McDD joined forces and, as a private venture, converted 71-0291 to the F-15E Strike Eagle prototype; a program that was initially known as the F-15DRF (Duel Role Fighter). The aircraft was to be equipped with an APG-63 ground mapping radar, a (partial) glass cockpit and FAST packs.
The first flight as the Strike Eagle was made on 8 July 1980 and McDD and Hughes started testing the aircraft. It embarked on yet another demonstration tour to Europe, attending the Farnborough show in September 1980.
An official USAF program started in March 1981 and was known as the ETF (Enhanced Tactical Fighter), which was to replace the F-111. This competition ended in a fly-off between the Strike Eagle and the F-16XL. 71-0291 was deployed to Edwards AFB to join the evaluation program; testing was also conducted from Eglin AFB. On 24 February 1984, the Strike Eagle was declared the winner of the competition.In the late 1980s, 71-0291 was involved in the integration of the LANTIRN pod and the F-15E weapons system.
In May 1991 the aircraft was inscribed 'F-15RTD Peek Eagle'. This was a private McDD venture; the aircraft was fitted and tested with a centerline pod with reconnaissance equipment and a data link. It did not progress beyond this point. 71-0291 was last noted in active service in June 1992, although the aircraft still was on Boeing charge in May 1999.
The airframe was noted in a compound on the corner of Marchbank Road and Macon, outside the Warner Robins ALC, Robins AFB Reported to be used as a BDRTairframe at Robins by 2005