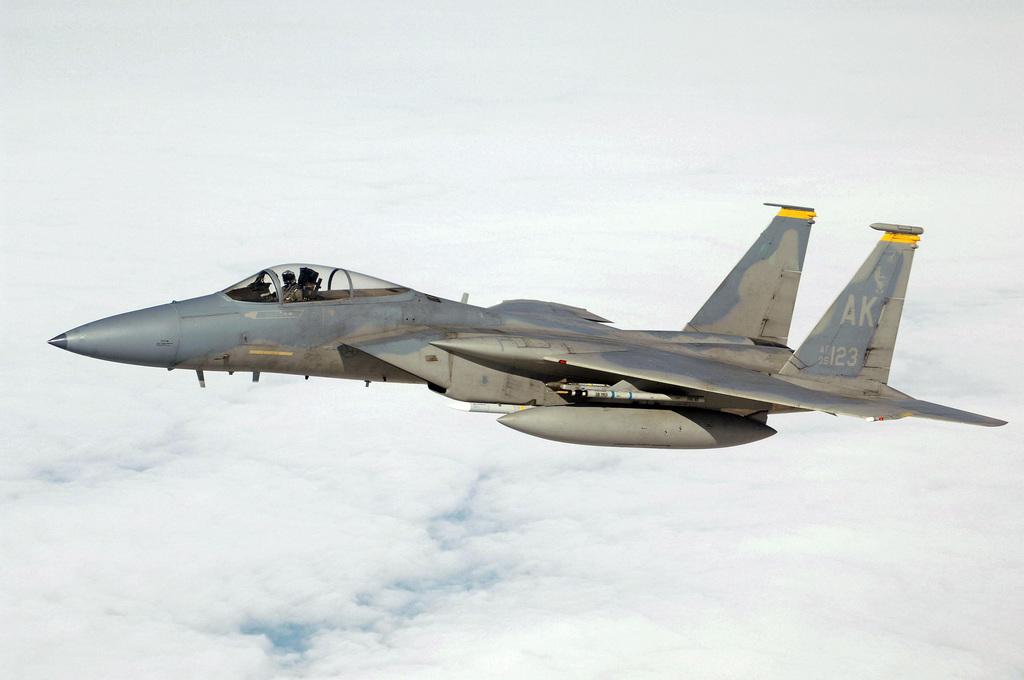 Exercise Northern Edge is Alaska's premier military joint training exercise. Alaskan Command (ALCOM) uses expansive Alaskan training ranges to conduct this joint training operation.
Northern Edge evolved over the years from the Jack Frost, Brim Frost and Arctic Warrior exercises. The first of these was Jack Frost '75, an Alaskan Command-sponsored exercise, which ran from January 7 to February 14, 1975. Jack Frost '75 focused on joint operations and training in an Arctic environment. Jack Frost '76 marked the beginning of the exercises sponsored by the United States Readiness Command. This year units from the 9th INF Div., from Ft. Lewis, WA included the 3/34FA and 2/47 Inf deployed in the field to test cold weather operations. Also in 1976 a detachment of the 337th Army Security Agency Company provided electronic warfare training including electronic countermeasures (ECM), electronic counter countermeasures (ECCM) and communications security.
Jack Frost '77 exercised command and control techniques and procedures for joint task force operations. Later that year, US Readiness Command learned that the nickname, Jack Frost, was prohibited by JCS publications. The command received approval for the name Brim Frost, and the final Jack Frost exercise ran in 1979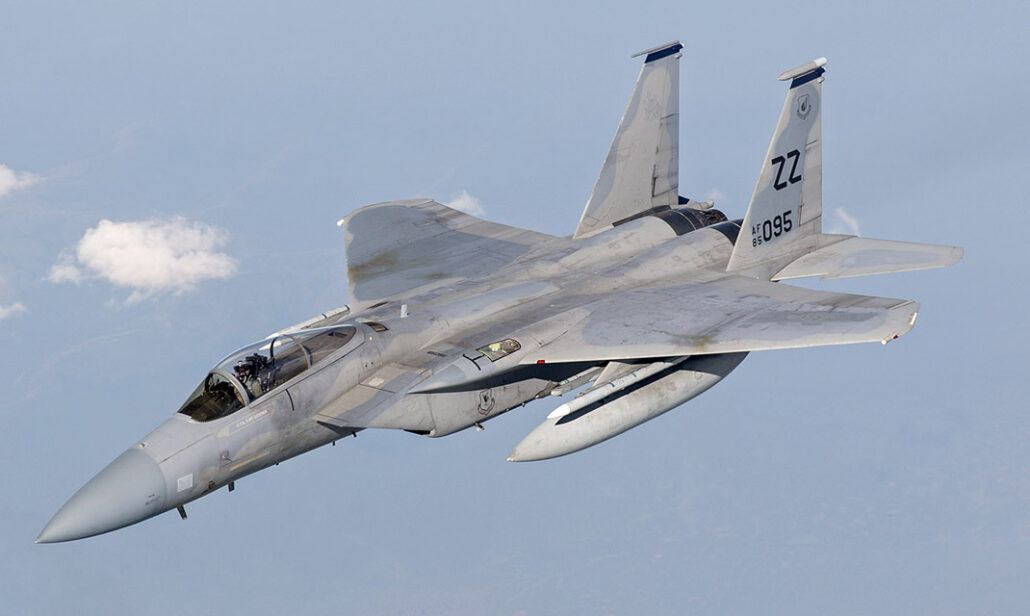 Arctic Warrior '91 replaced the Brim Frost exercises with the reestablishment of Alaska Command in 1990. It also transferred the exercise sponsorship from Forces Command to Pacific Command. The exercise ran from January 25 to February 6, 1991. It featured live fire and had more than 10,000 troops participating
The first Northern Edge exercise took place in 1993. This exercise was scaled in comparison. ALCOM designed it to be an internal training event for the headquarters and component headquarters staffs. The exercise emphasized the joint operations, campaign planning and logistics planning.
Northern Edge '94 field training exercise from March 11 to March 18, 1994, was considerably larger than 1993, involving more than 14,600 military personnel. ALCOM activated the joint task force Northern Edge in response to a simulated National Command Authority mission that provided forces to conduct peace enforcement operations. To add realism, the Red Cross, International Medical Corps, Feed the Children and other non-government agencies participated.
Northern Edge '95 and '96 each consisted of three phases, and included more than 14,000 personnel participated in the joint exercise. This exercise tested and validated ALCOM's ability to field a deployable joint task force