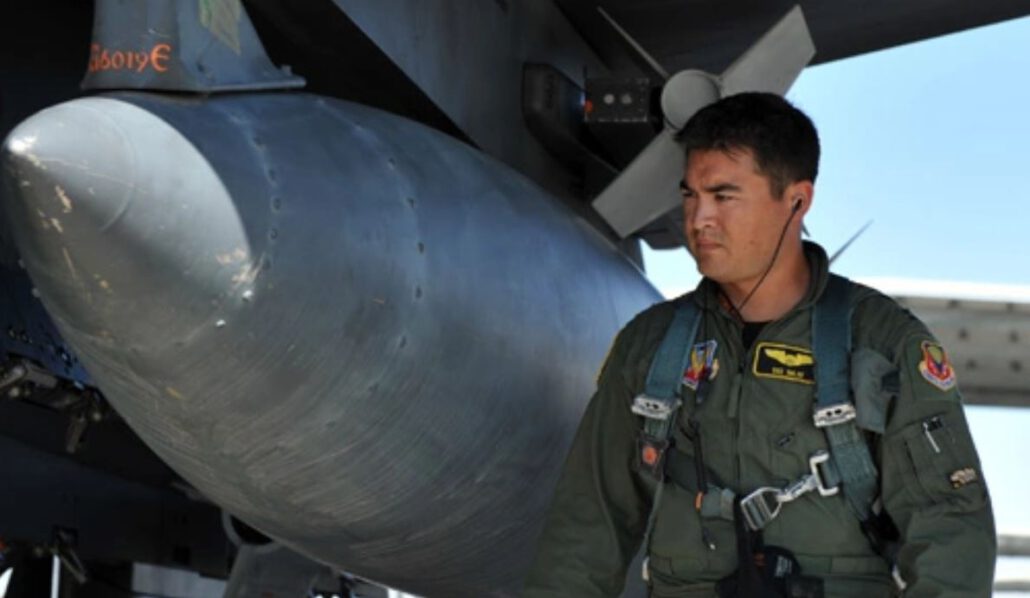 This page is in Honor and Memory of Capt. Francis "Piston" D. Imlay
Capt. Francis "Piston" D. Imlay was a F-15E Strike Eagle Driver stationed with the 391th Fighter Squadron "Bold Tigers" at Mountain Home AFB, ID. In 2012 Capt. Francis Imlay deployed with the 391 Fighter Squadron to Al Dhafra Air Base in support Operation Enduring Freedom. During a night sortie on March 28th 2012,Capt. Francis Imlay was forced to eject from his F-15E and tragically lost his life.
Obituary
Capt. Francis D. Imlay, 31, of Vacaville, Calif., died March 28 from injuries received in an accident involving an F-15 aircraft near a base in Southwest Asia. He was assigned to the 391st Fighter Squadron, Mountain Home Air Force Base, Idaho. He was a true professional and his dedication to the Gunfighter family will not soon be forgotten. Dee "Piston" died while serving his country in support of Operation Enduring Freedom. He was born at Hill Air Force Base, Utah, to Francis and Kum Sun Imlay. He graduated from Lakenheath, England High School in 1998 and joined Air Force Reserve Officer Training Corps, in which he was named the Distinguished Graduate, while attending Auburn University.
This began an eight-year military career filled with numerous achievements. Dee served his country faithfully in roles such as a T-6 and T-37 instructor pilot at Sheppard AFB, Texas, and as the 391st Fighter Squadron Executive Officer and Chief of Scheduling at Mountain Home AFB, Idaho. During his career, he flew the T-37, T-38, T-6, and the F-15E and attained more than 2,500 flight hours. He was named Group Company Grade Officer of the Quarter and Volunteer of the Quarter on numerous occasions, showcasing his dedication to duty and his care for others. In 2008, Dee was named the 80th Operational Support Squadron Instructor of the Year. His decorations include the Meritorious Service Medal, Air Force Commendation Medal, Meritorious Unit Award, National Defense Service Medal, Air Force Longevity Service Ribbon, and the Air Force Training Ribbon. Dee was an amazing husband, father, and Airman with a passion for defending his country.
He will be missed by all who knew him. Dee is survived by his beloved wife Tami; his children, Isaac and Lyndis; his parents, Francis and Kum Sun; his sister and brother-in-law, Anna and Mike Whitmore; and his nieces, Hannah and Alyssa.