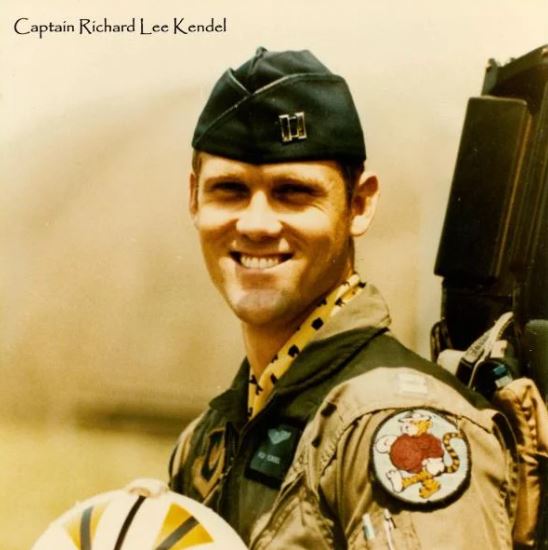 This page is in Honor and Memory of Capt. Richard Lee Kendel
Capt. Richard L. Kendel was an Eagle Driver flying the Mighty F-15 with the 53 TFS "Tigers" stationed at Bitburg AB, Germany.
On June 1st, 1983 Capt. Kendel was flying F-15C 80-0008 when he came into a collision with F-15C 79-0071. He was killed when his Eagle crashed near Waldmhor, Kusel, West Germany. The Pilot of 79-0071 ejected and survived.
Obituary
Capt Richard Lee Kendel was born 28 Aug 1954 in Los Angeles, California to Robert and Dorla Kendel. In high school, Richard discovered his desire to fly and started flying lessons.
He had two brothers, Bob and Mike, and they grew up in La Crescenta, California. He enjoyed family fishing trips and, along with his brother, Mike, developed a fondness for waterskiing.
After graduating, Richard attended the University of Colorado Boulder, and received his BS in Aerospace Engineering 21 May 1976. He was commissioned into the United States Air Force as a 2nd Lieutenant that same day. While stationed at Randolph AFB, he met his future wife, Mary. Tragically, on 1 Jun 1983, Capt Kendel perished in a mid-air collision over Rheinland-Pfaltz, Germany while piloting his F-15 fighter jet. He was 28 years old.