Bold Tigers
Eagle History
The 391st Fighter Squadron is stationed at Mountain Home AFB, Idaho. The 391st FS operates the F-15E. The 391st received their first F-15s on March 11, 1992.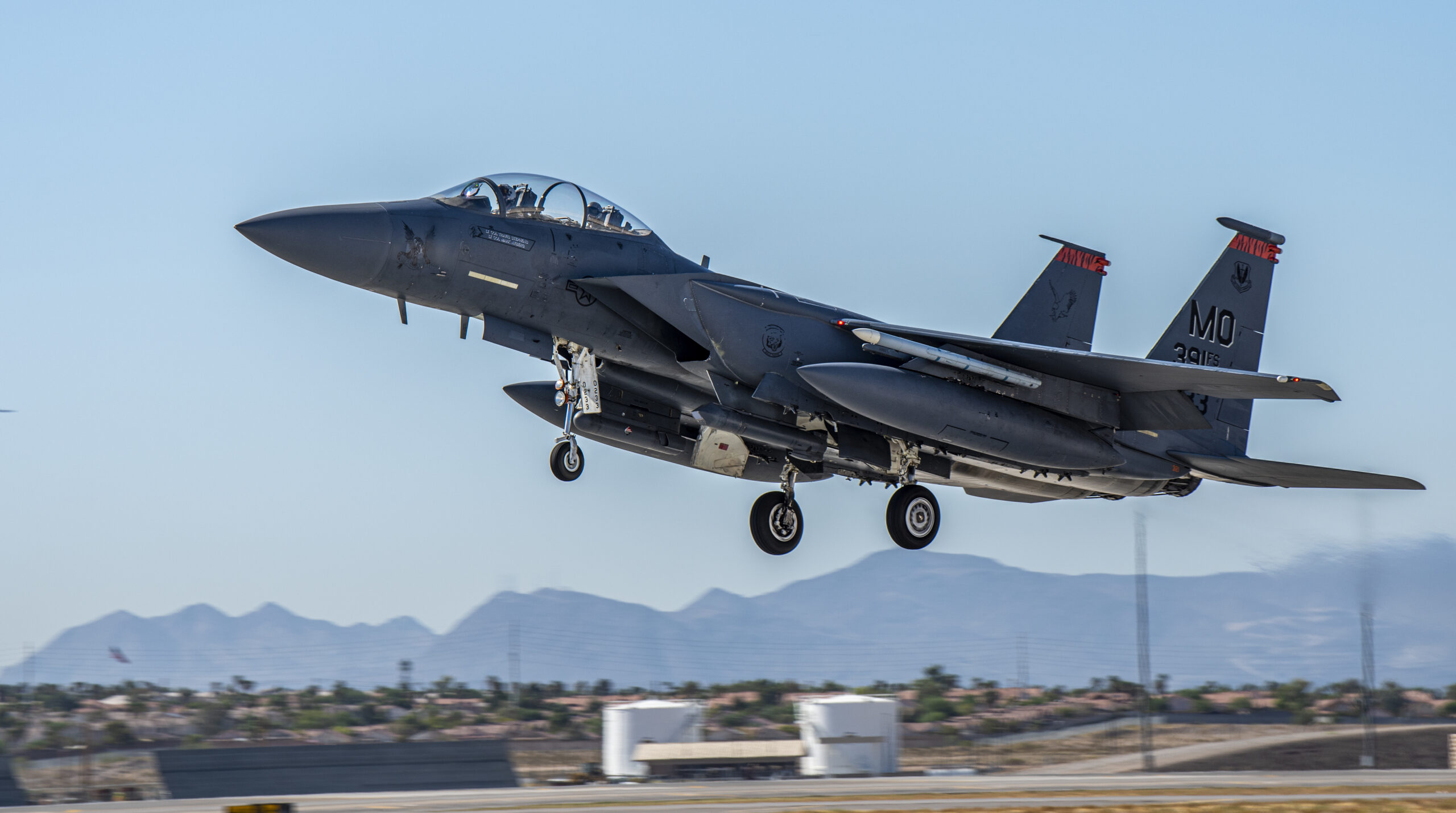 In the summer of 1996 some 500 people, 36 jets and tons of equipment moved to Incirlik as the 366th Wing from Mountain Home Air Force Base, Idaho, mounted the largest single unit swap out in the five-year history of Operation Provide Comfort. The 366th Wing deployment brought a force equal to nearly half of all Air Force people assigned to OPC. They replaced the 23rd Fighter Squadron from Spangdahlem Air Base, Germany, along with the 492nd and 493rd Fighter Squadrons from RAF Lakenheath, England.
While all these changes in the wing's composition were going on, the Gunfighters met numerous operational challenges. They have supported numerous deployments in the United States and around the world from the time of composite wing implementation. Only the highlights of this hectic pace are described here. Twice, in 1993 and again in 1995, the wing served as the lead unit for Bright Star, a large combined exercise held in Egypt. In July 1995, the 391st Fighter Squadron deployed to Cold Lake AB, Canada to participate in Maple Flag 96. Later in 1996, the Bold Tigers deployed to Incirlik AB, Turkey, in support of Operation Provide Comfort.
The 391st deployed twice to Shaikh Isa AB, Bahrain, to support Operation Southern Watch. From 24 September 1997 through 02 October 1997, from Mountain Home AFB, Idaho, to Shaikh Isa, Bahrain. During its deployment, the 366th FW flew 444 sorties in support of Operation SOUTHERN WATCH. The Bold Tigers were deployed for the second time in 1998. These Air Expeditionary Force (AEF) deployments showed that the 366th Wing could employ and sustain its composite force while conducting the mission. The Bold Tigers returned on a second rotation relieving the unit who had replaced them after the wing's first visit to Bahrain. This historical first set the pace and made way for operational advancements. The 366th Wing then helped develop the way the Air Force will fly and fight in the next century through its participation as the lead AEF unit during Expeditionary Force Experiment 98. This CSAF experiment combined actual flights and combat simulations to create realistic war fighting environments. It aimed to rapidly mature initiatives that integrated air and space competency while applying decisive air and space power, thus dramatically improving command and control.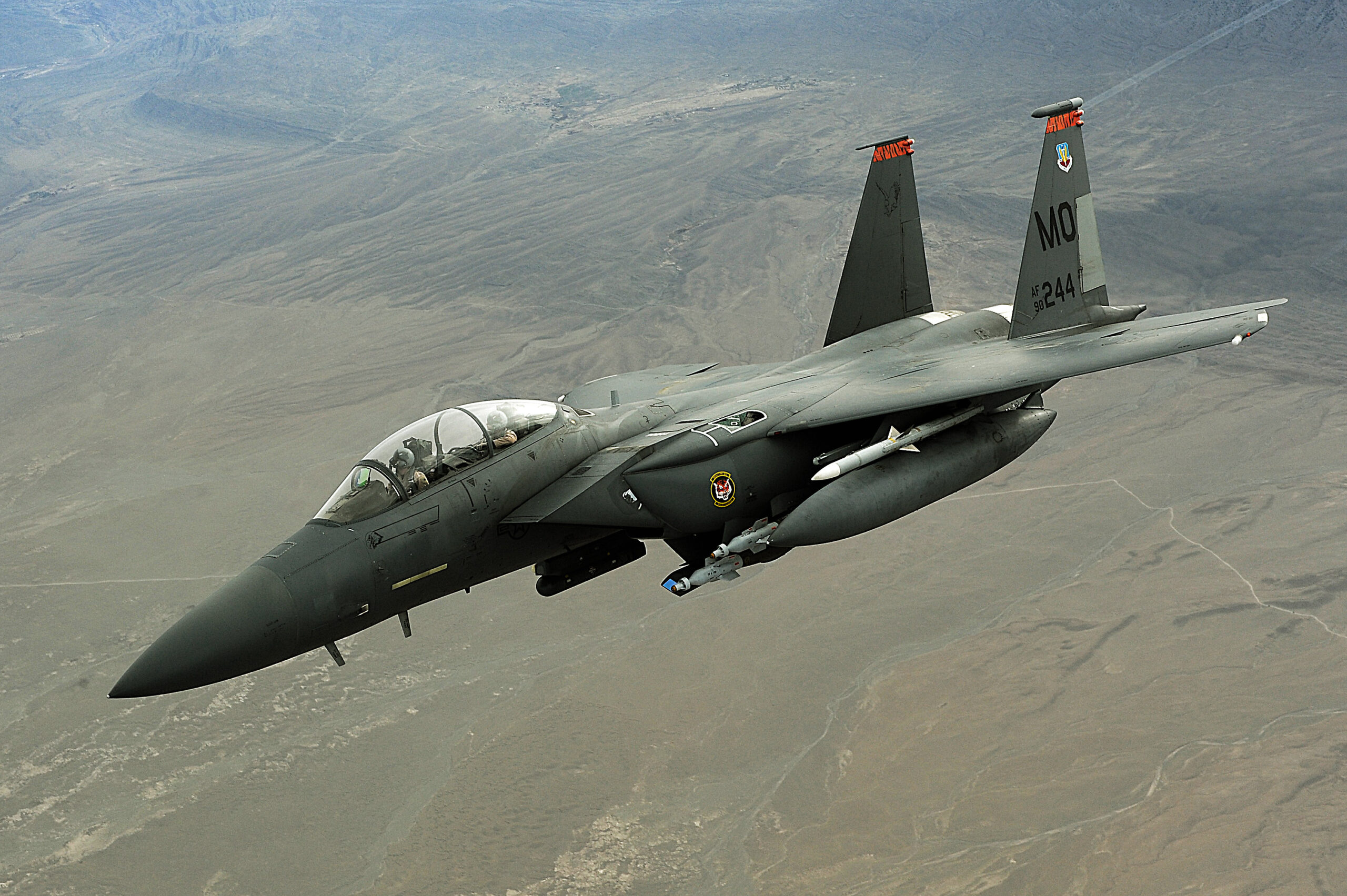 The 391st FS also participated in Operation Desert Thunder in 1998. Following the arrival of the 366th Wing's 44 aircraft and 1,200 personnel at Shaikh Isa Air Base, Bahrain, in March 1999.
In early 1999, the 391 fighter Squadron flew combat missions over southern Iraq while deployed at Dharhan AB, Saudi Arabia, with the 391st dropping more bombs than any other unit since the end of Desert Storm. From April-June 1999. In September 1999, the Bold Tigers participated in JEFX 99, the latest in a series of exercises focused on testing emerging command and control technologies for deployed air expeditionary forces. Immediately following JEFX 99, the 366th Wing hosted Red Flag 00-1.1, the first red flag exercise in history not conducted at Nellis AFB, Nevada. Flown completely at night, the exercise combined traditional composite strike aircraft packages with low-observable F-117s and B-2s in a simulated interdiction campaign.
Following the terrorist attacks on 11 September 2001 and the resultant initiation of Operation ENDURING FREEDOM, the 366th Wing once again got the call. The 391st FS deployed to Prince Sultan AB, Saudi Arabia. In January 2007, the 391st FS deployed to Bagram Air Base, Afghanistan as the first F-15E Strike Eagle unit to patrol the skies over that country during Operation Enduring Freedom.
(I am looking for more information of the 391 FS, like squadron competitions, history, personal stories related to the 391 FS etc)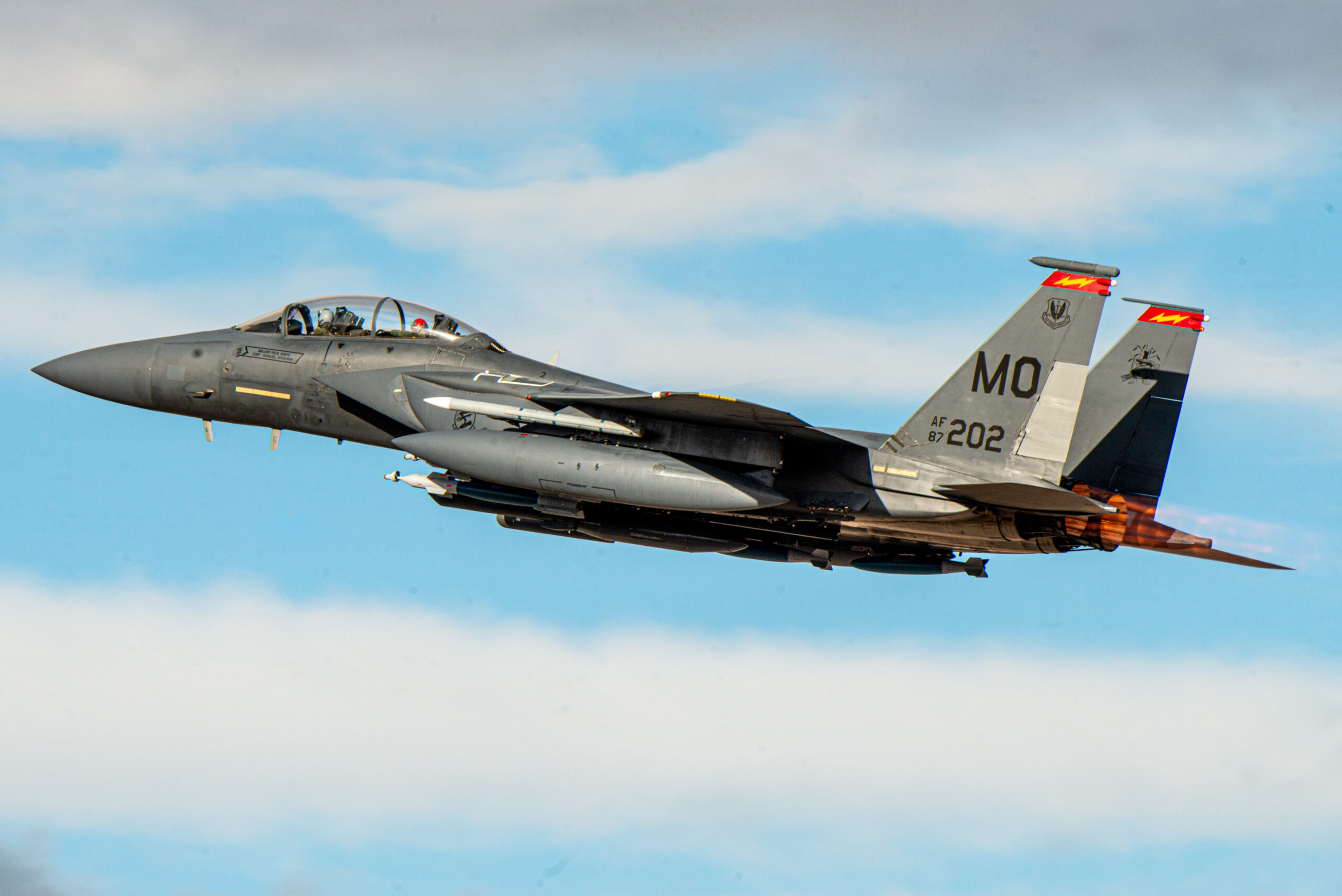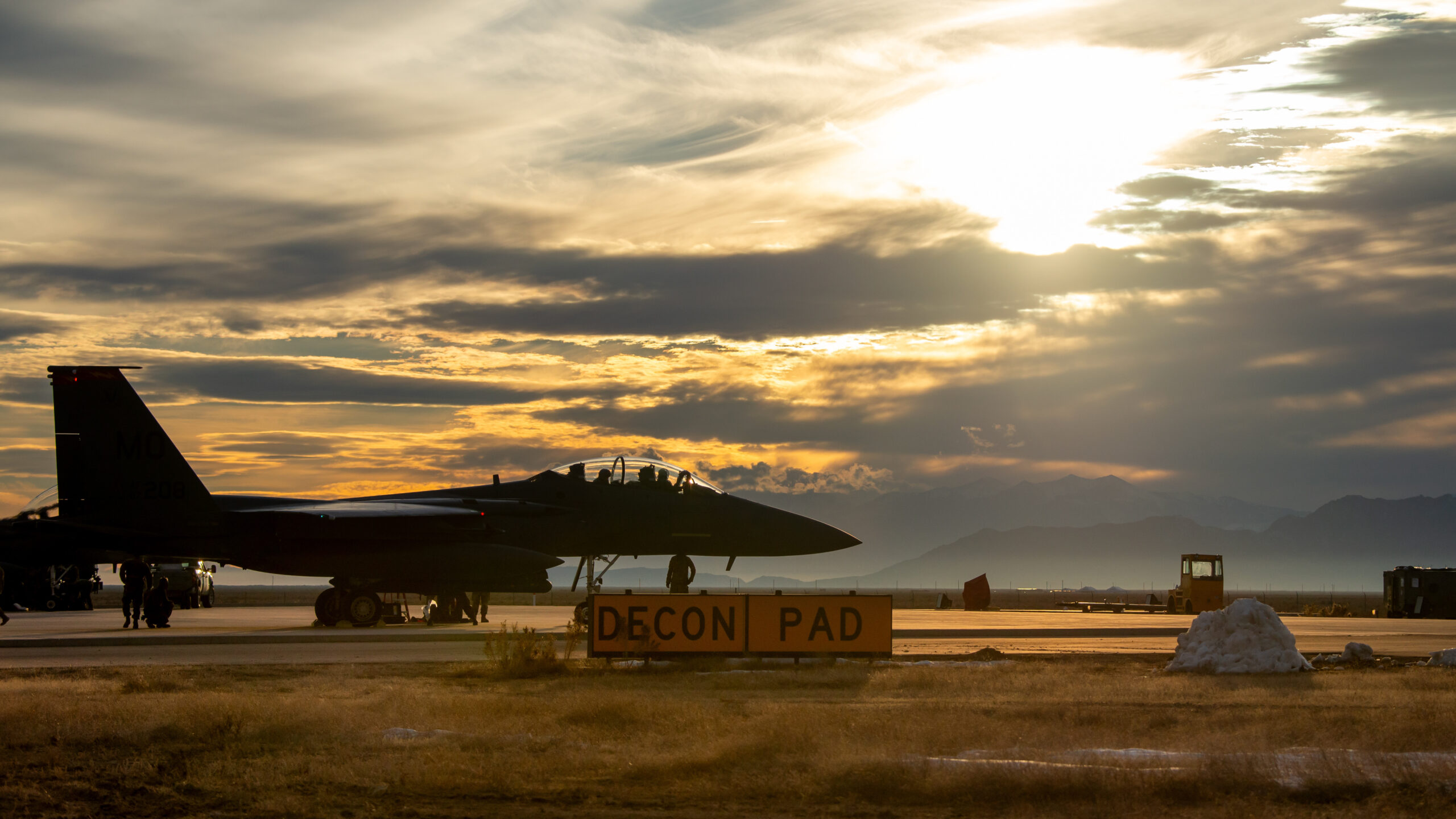 U.S. Air Force Airmen participate in exercise Raging Gunfighter at Michael Army Airfield, Utah, Feb. 1-4, 2020. . (U.S. Air Force photo by JaNae Capuno)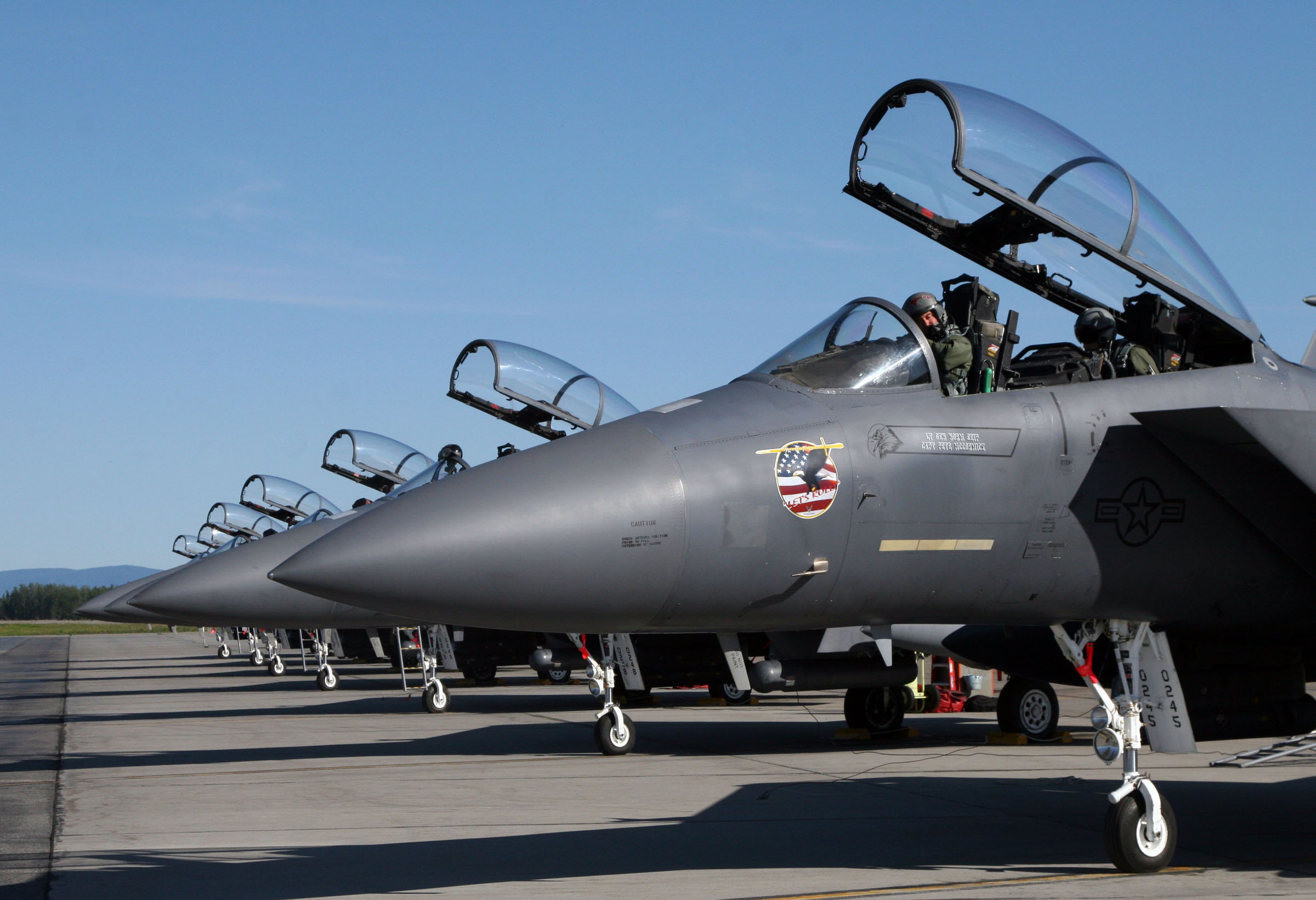 EIELSON AFB, Alaska — An F-15 Strike Eagle from Mountain Home Air Force Base, Idaho, prepares for takeoff here June 16, participating in Exercise Northern Edge 2009.(U.S. Marine Corps photo by Staff Sgt. Andrew Miller)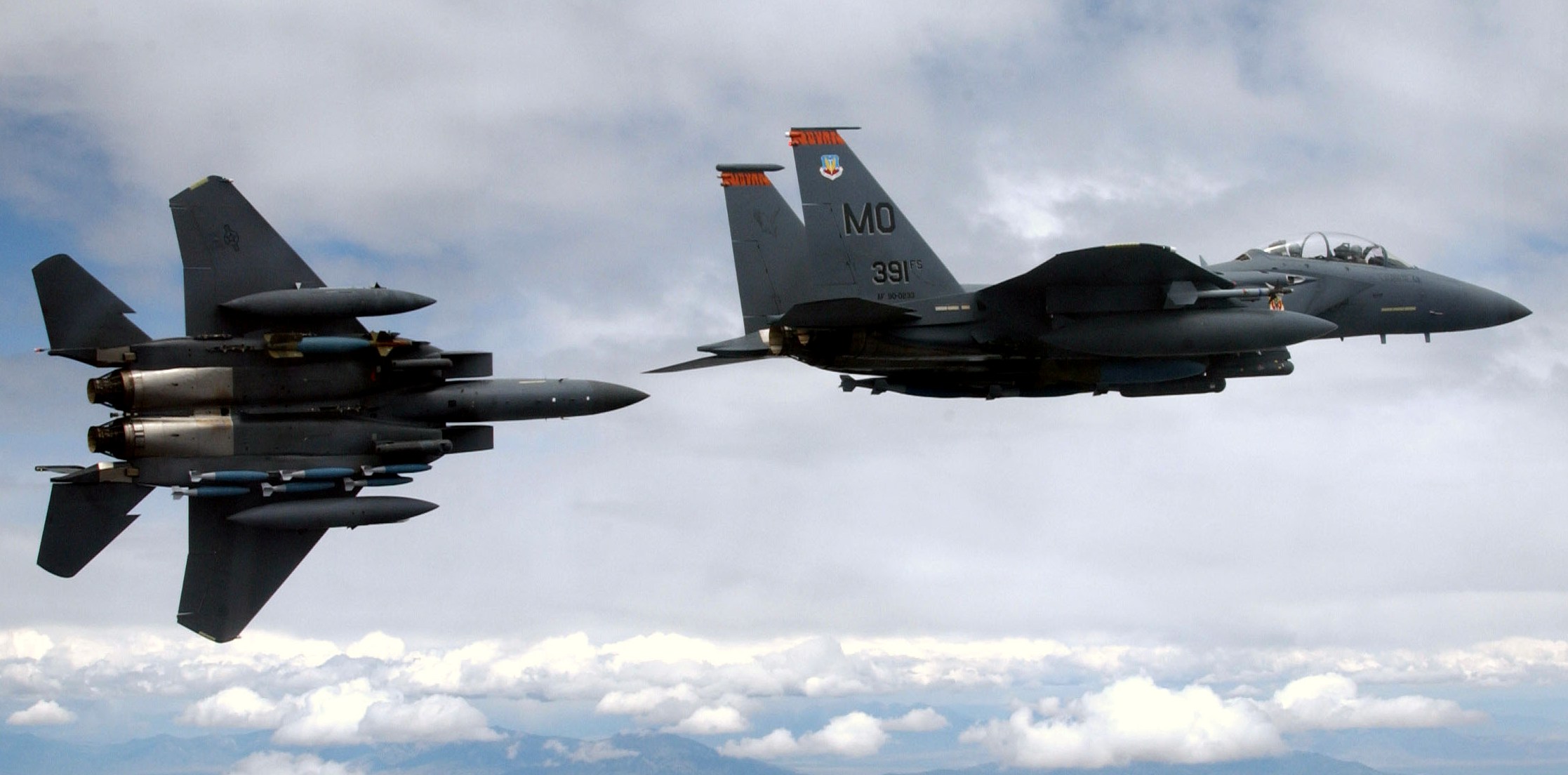 The Bold Tigers tear up the skies at Tyndall AFB during Checkered Flag 17-1
Story by Senior Airman Dustin Mullen
The 366th Fighter Wing from Mountain Home Air Force Base, Idaho, deployed 16 F-15E Strike Eagles and more than 300 Airmen to Tyndall AFB to participate in Checkered Flag 17-1 Dec. 5-16.
Checkered Flag is a large-force exercise that gives several legacy and fifth-generation aircraft the chance to practice combat training together in a deployed environment.
"While I have no doubt any two fighter squadrons in the Air Force could effectively integrate and succeed in combat operations, pre-deployment training, like Checkered Flag, makes us that much more lethal," said Lt. Col. Joel Pauls, 391st Fighter Squadron commander.
To assist in augmenting the realism of the exercise, Mountain Home brought the 391st Fighter Squadron, known as the Bold Tigers. The 366th Fighter Wing lives by their motto of preparing mission-ready gunfighters to fight and win today's war and the next.
"During the next two weeks we'll get training opportunities we don't get at home," Pauls said. "These experiences will make us more combat capable."
The F-15s play a large role in the success of Checkered Flag.
"We have [most of the current operational fighter models] in the Air Force participating in Checkered Flag, and we'll get to plan, brief, execute and debrief with them. I think that's when you really learn about integration," Pauls said. "You never know when a crisis is going to erupt in the world and our nation will need us to be ready deal with it."
The F-15E is a capable multi-role fighter, and the 300 Bold Tigers involved in the exercise are are passionate about the mission, Pauls said. "Great Airmen are what make the F-15E so capable, and I'm lucky to be surrounded by them."
The exercise also gives members of the 391st Aircraft Maintenance Squadron invaluable experience as they are forced to adapt to the stress of a deployed location, and still remain at top proficiency.
"We get the opportunity to work with, load and handle live munitions, which are inherently more dangerous," said Master Sgt. Shannon Wadas, 391st AMXS lead production superintendent. "Here, we are training as if we were going to go to war. The bottom line is we are a warfighting operation, and the only way to train is to actually do, and we get to do here."
In a simulated deployed environment like Checkered Flag, units must also deal with a new set of challenges.
"At the moment, we don't have all of our jets and equipment, and we're trying to fly an aggressive schedule while we're here," Pauls said. "Obviously this increases our risk to flying a bit. Having said that, we have an awesome operations and maintenance leadership team, and I have no doubt those leaders will find a way to maximize our training while we're here."
But even with those challenges, the 391st FS can count on familiar faces such as the 55th Fighter Squadron from Shaw AFB, South Carolina, to help maximize mission success.
"The 391st FS and 55th FS have been linked since Red Flag in July 2015," Pauls said. "We deployed together from fall 2015 to spring 2016, flying [Operation Inherent Resolve] combat operations, and now we're at Checkered Flag together. Before flying our first sorties here at Tyndall we already have a level of trust and familiarity."
Members of Mountain Home are working toward extending that same level of trust and familiarity to all of the units here at Checkered Flag 17-1.
Squadron photos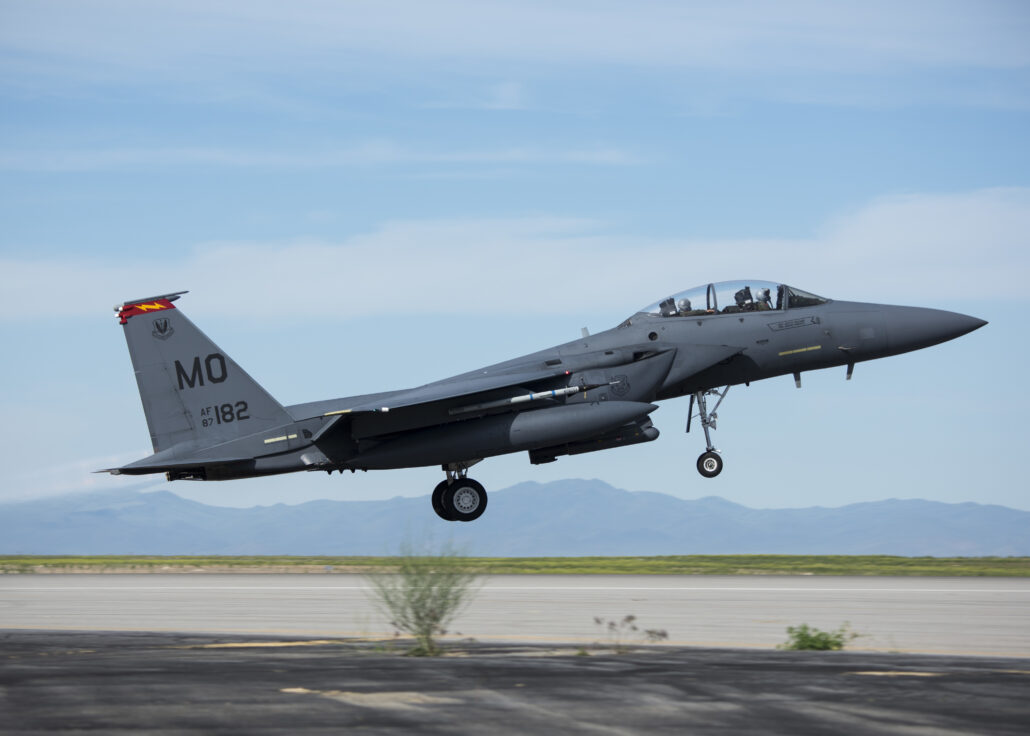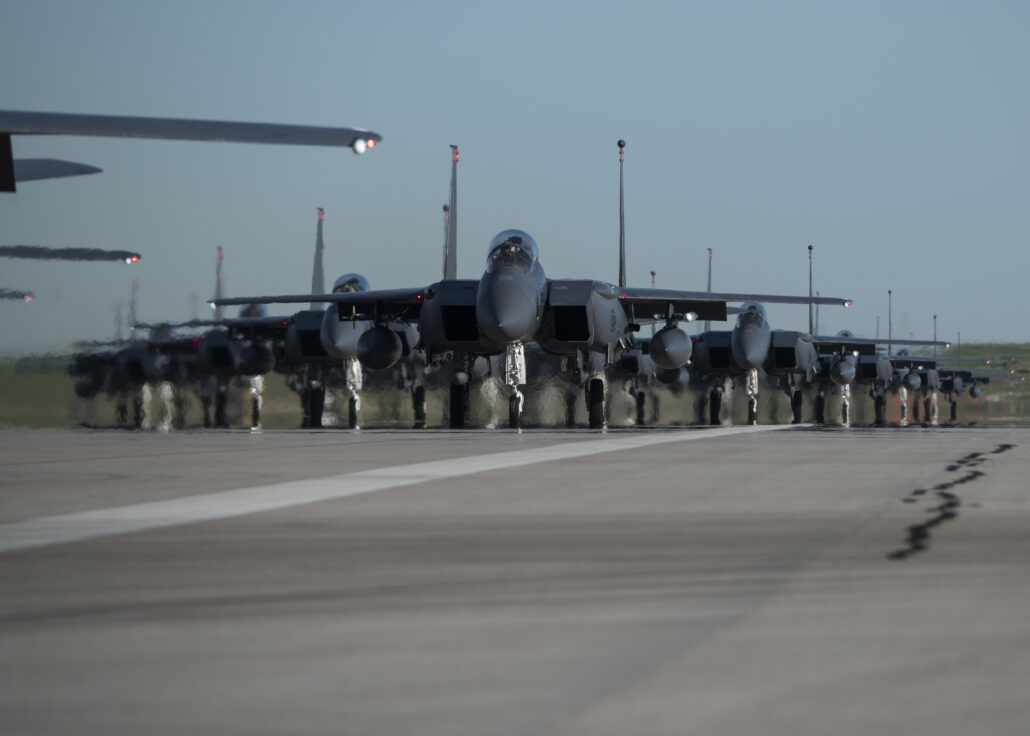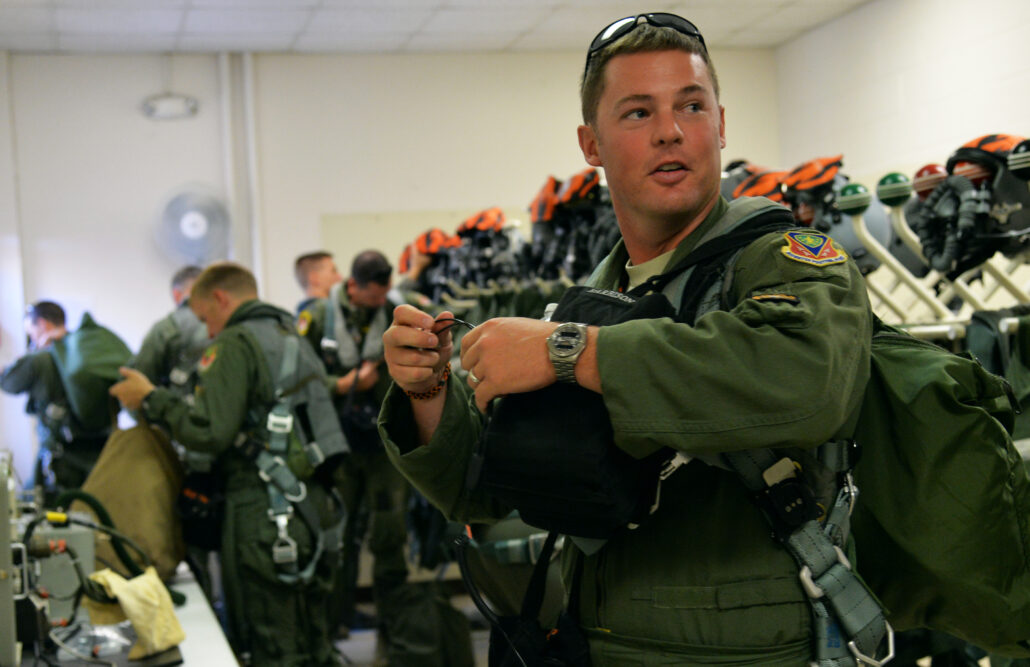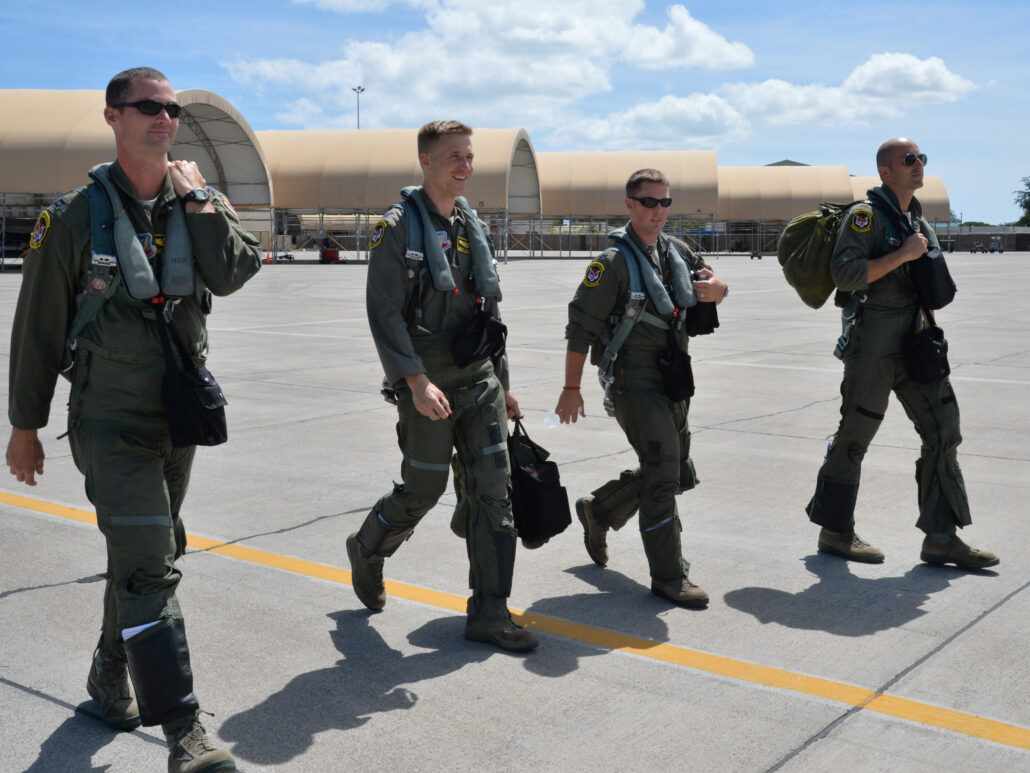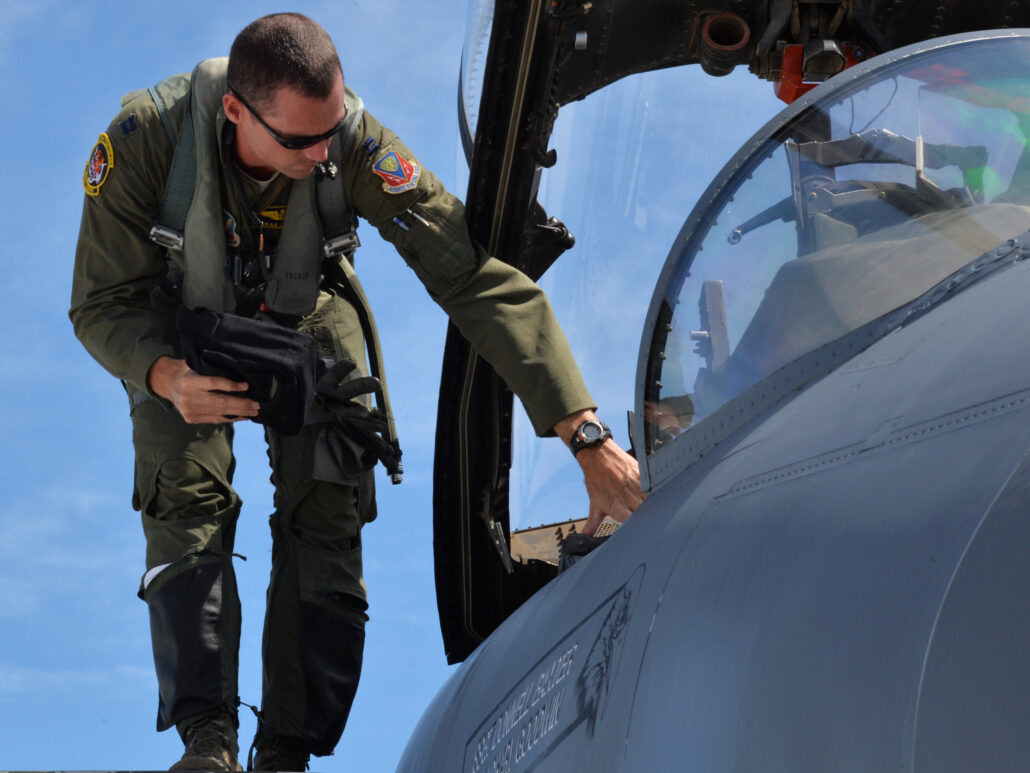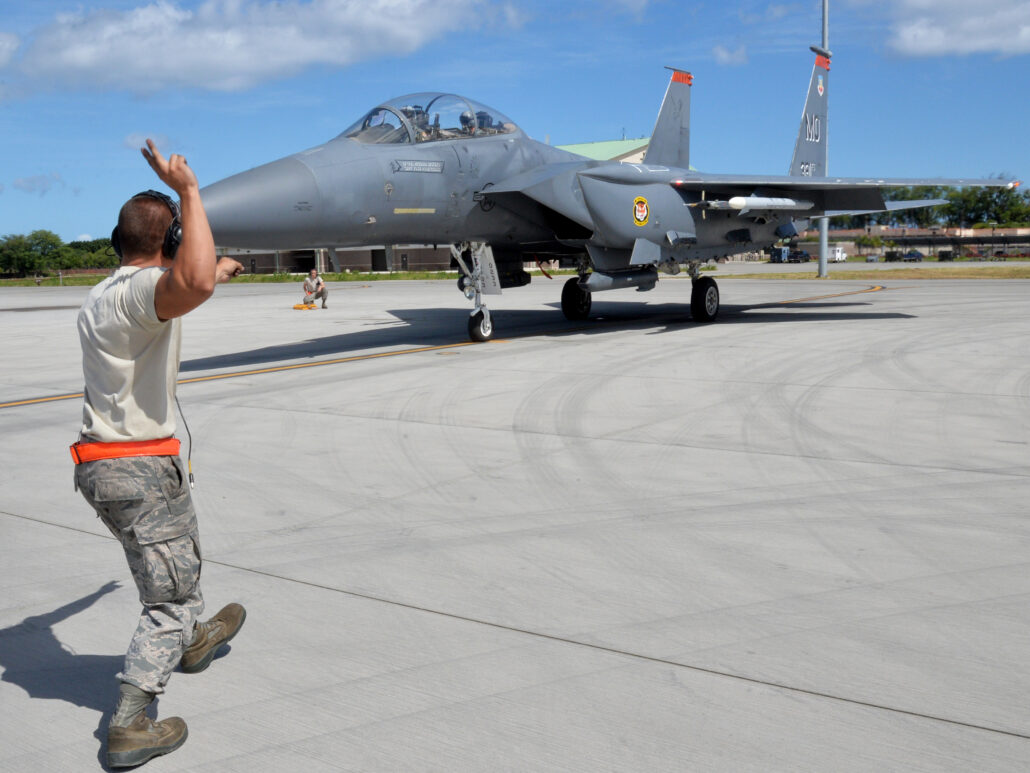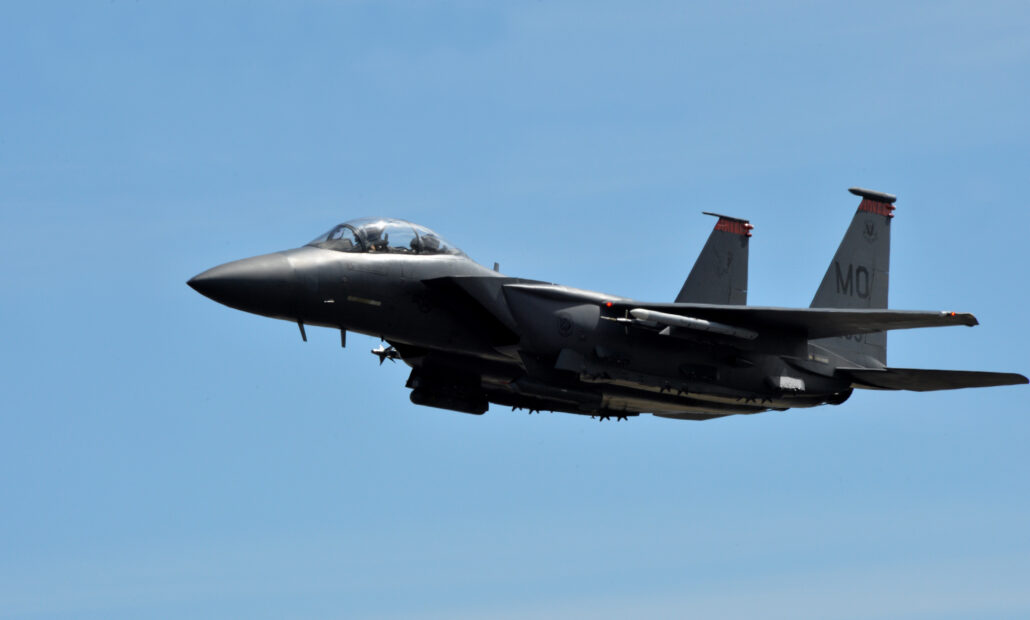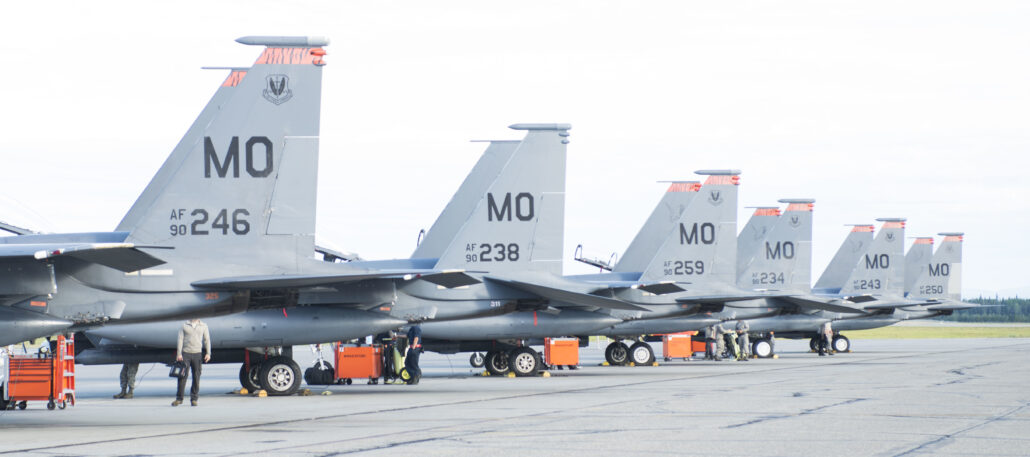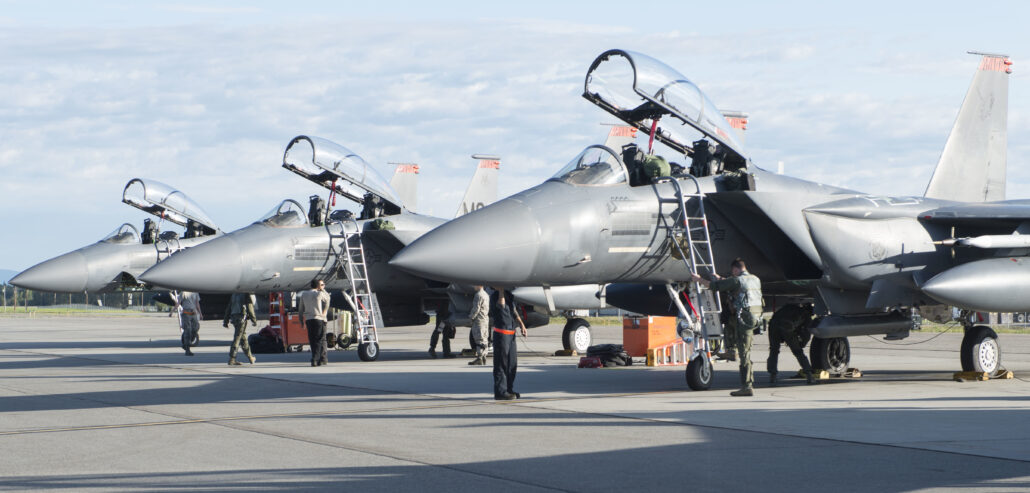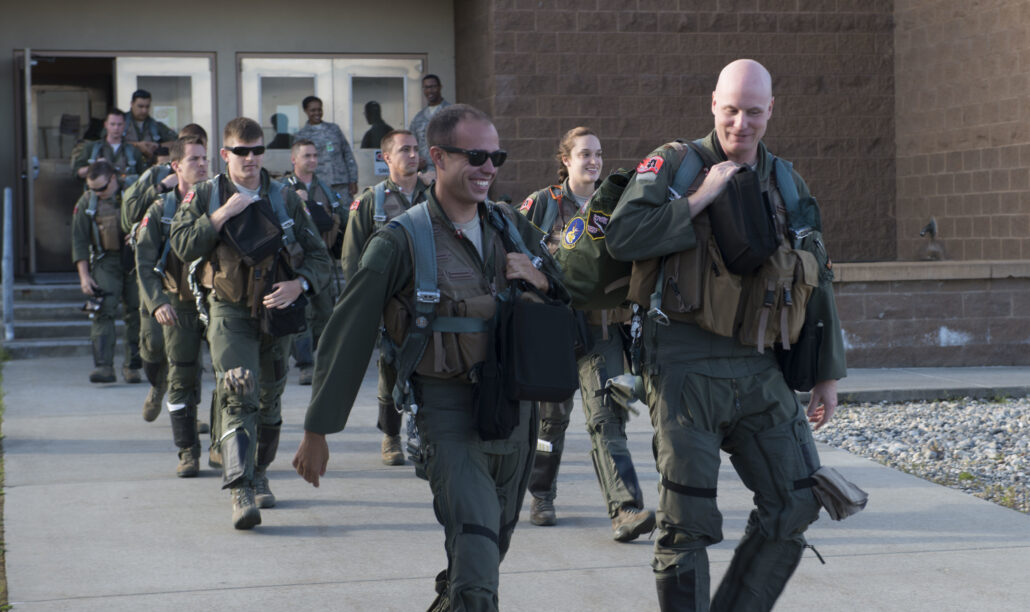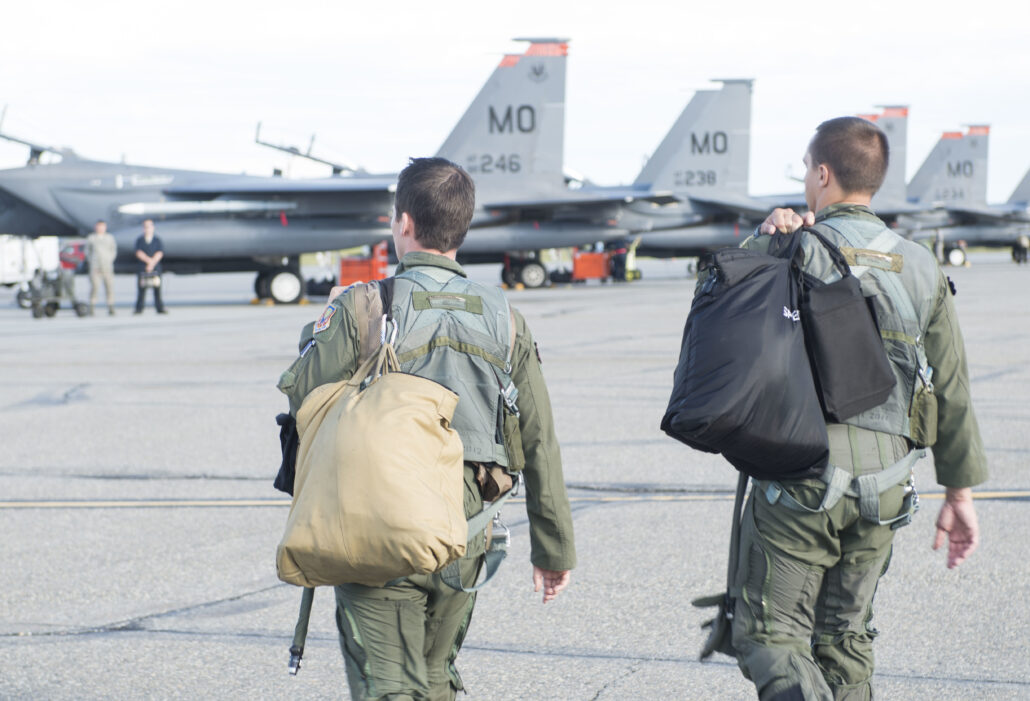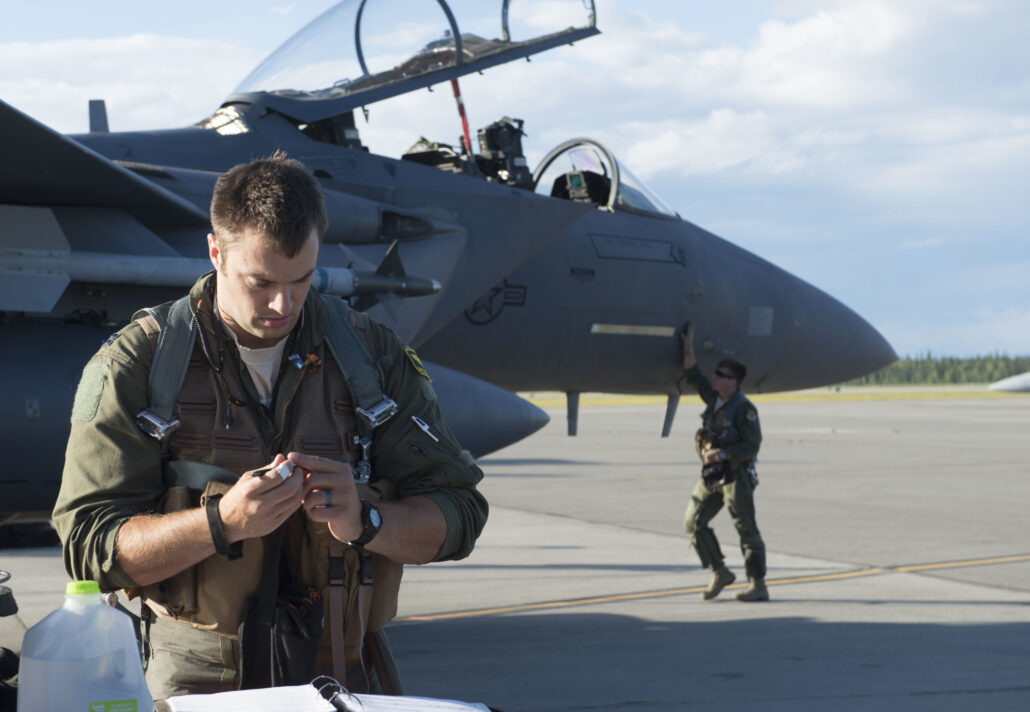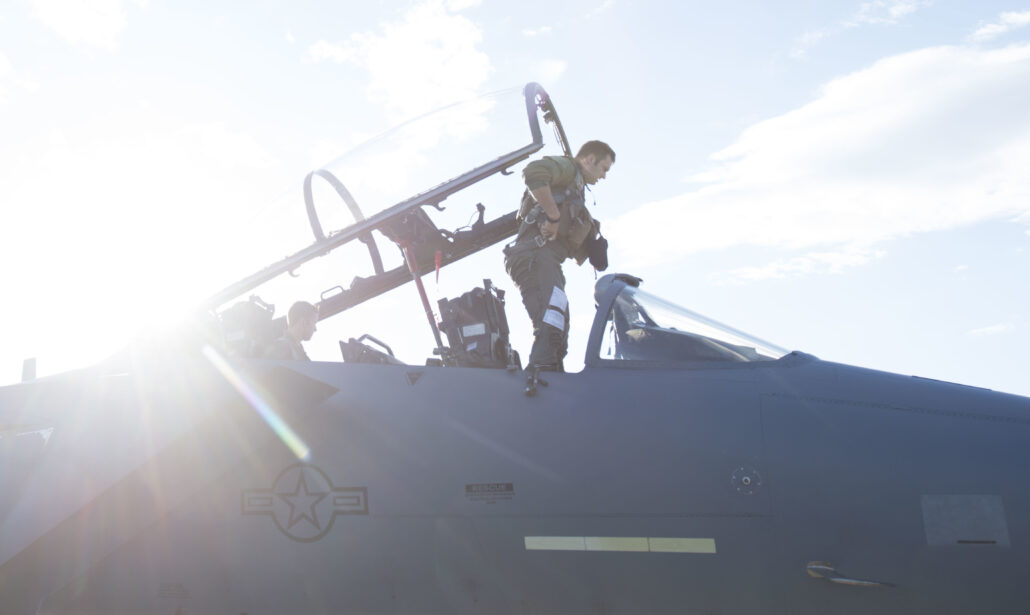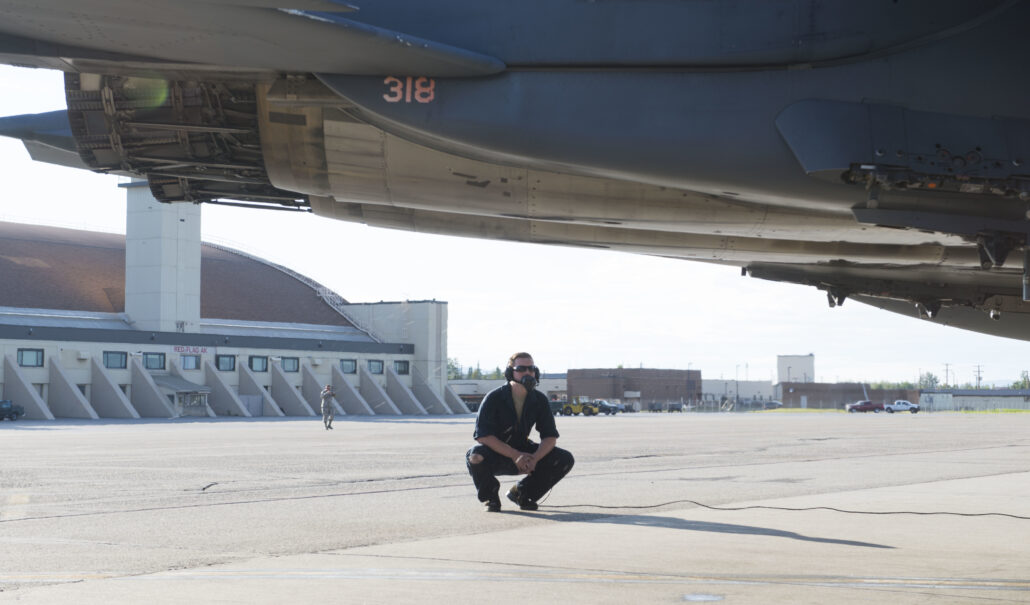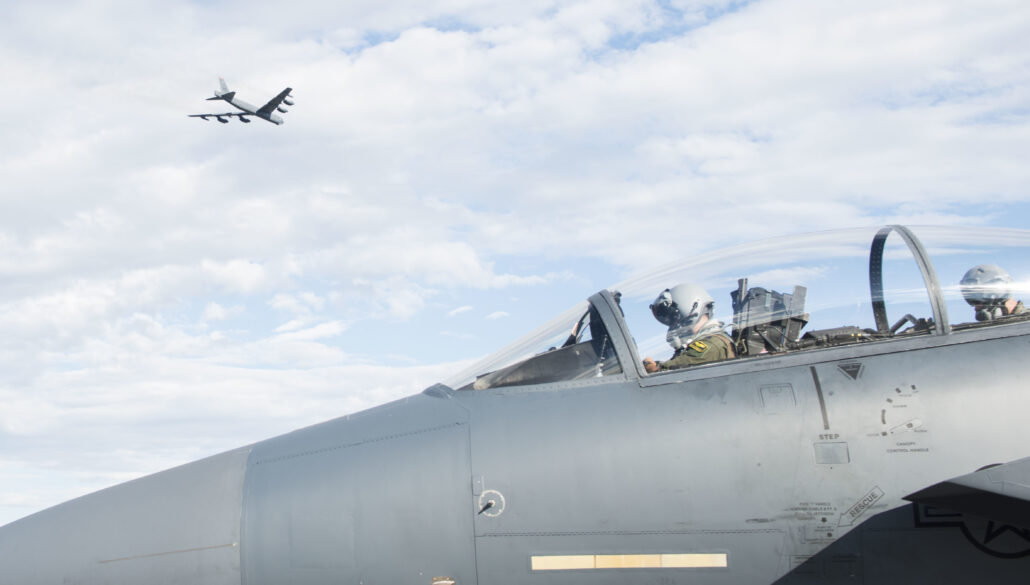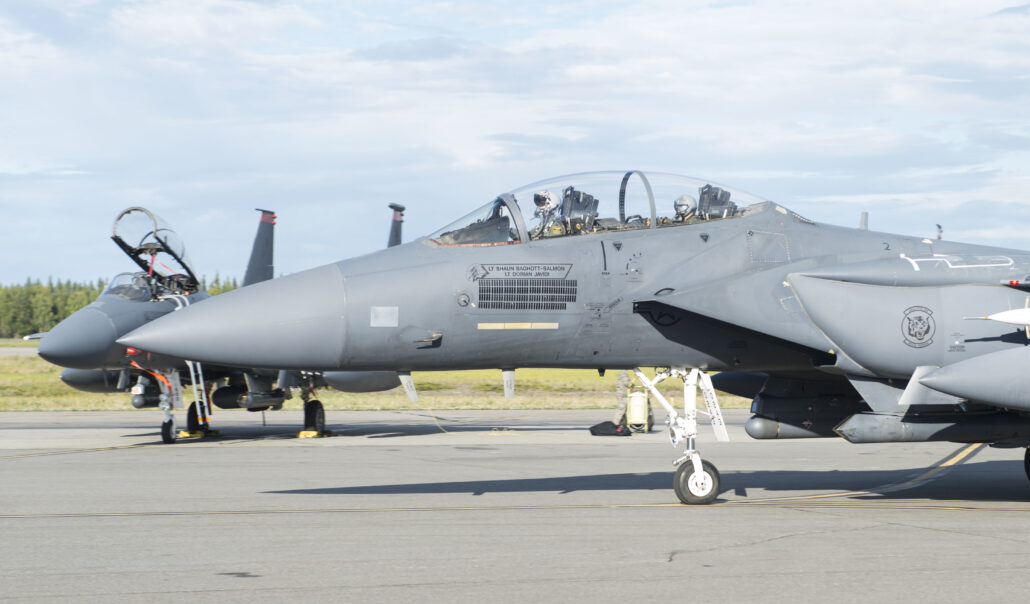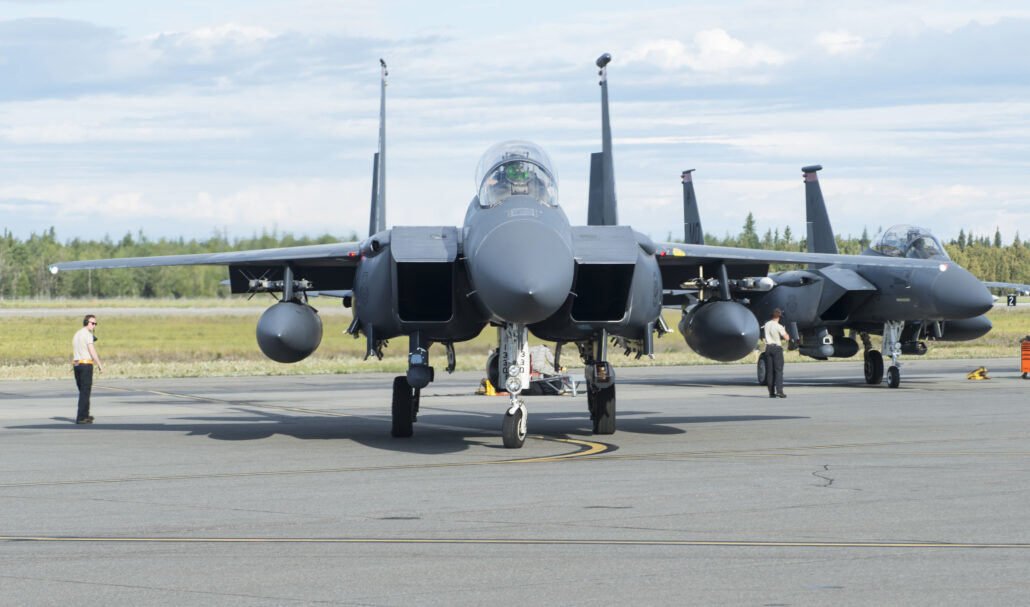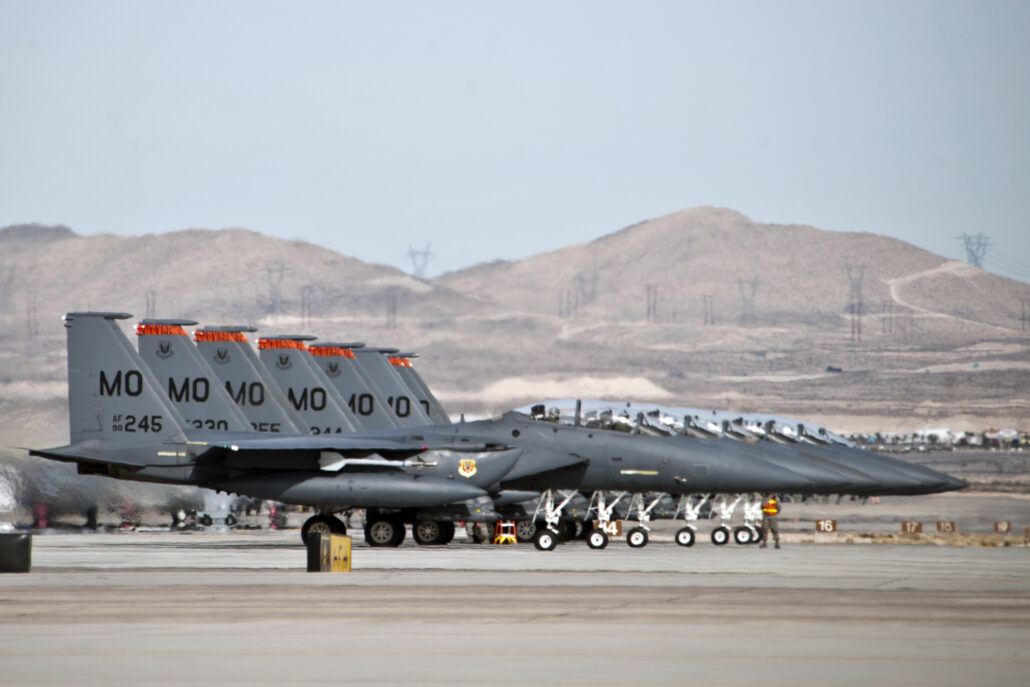 Atlantic Trident 2017