"Panthers"
Eagle History
The 494 Fighter Squadon received the F-15E's in 1992. The Panthers take pride in being deployed to Iceland. They were on the scene for Operation Decisive Edge over Bosnia in 1995
F-15E Strike Eagle were deployed to Incirlik Air Base, Turkey in late 1998. The aircraft, assigned to the 494th Fighter Squadron at Royal Air Force Lakenheath, England, were temporarily at Incirlik as part of Operation Northern Watch. Two F-15Es from the 494th dropped 500-pound GBU-12 precision-guided munitions on an Iraqi anti-aircraft artillery site 28 January 1999. At about 3:45 p.m. Iraqi time Jan. 28, two F-15E Strike Eagle pilots conducting routine enforcement of the northern no-fly zone observed fire by an anti-aircraft artillery site north of Mosul. In self-defense, the two F-15E's dropped a total of three GBU-12s on the anti-aircraft artillery site.
In early 1999 F-15E Strike Eagles from the 494th Fighter Squadron, Royal Air Force Lakenheath, England flew missions against targets in Yugoslavia March 29. Members of the 494th Fighter Squadron deployed to Aviano AB to support Operation Allied Force.
The 494th Fighter Squadron from RAF Lakenheath, England, arrived at Naval Air Station Keflavík, 02 July 1999, marking the arrival of F-15E Strike Eagles in Iceland. Normally that's an Air Combat Command mission. However, the decision was made to distribute responsibilities so USAFE squadrons would have the opportunity to learn about operations there. Ordinarily, squadrons stationed in Iceland fly the F-15C, but C model units in USAFE were committed to previous duties. Other C-model units were deployed to Operation Northern Watch in Incirlik Air Base, Turkey. Regarding the air defense of Iceland, there is no difference between the Strike Eagle's and the F15C's capabilities. Although the E model has the added feature of precision air-to-ground strikes, the fighter can just as easily be used for its air-to-air capabilities. Later in the month the Black Panthers were relieved by an F-15C unit from Spangdahlem AB, Germany.
The 494th Fighter Squadron's Panthers returned triumphant from 90 days at Al Jaber Air Base, Kuwait, as part of AEF 2. While the remainder of RAF Lakenheath was preparing to deploy as part of AEF 4, the Panthers were patrolling the southern no-fly zone over Iraq and employing ordnance when called upon. On Dec. 16, 2000, 10 aircraft from the 48th Fighter Wing took the eight-hour journey from England to Al Jaber. Joining the aircraft and aircrew were more than 200 other Lakenheath personnel in support of AEF 2. Most of the personnel thought they would be leaving the rainy, dreary weather of England behind. They were wrong. December and January are typically wet and rainy in Kuwait and this season was no exception. It's hard to believe, but it rained more than two inches in the two months. So much for the hot, arid environment.
The Panthers deployed in support of Operation Southern Watch. The OSW mission is to patrol the southern no-fly zone. With more than 200 coalition aircraft assigned to the Joint Task Force, they have successfully countered a variety of threats by flying sorties on an almost daily basis. In addition to a full-time mission over Iraq, force protection and security concerns are very high on the agenda.
On their deployment, the Panthers accomplished many firsts. Within six hours of hitting the ground, the men and women of the 494th stood-up the first-ever defensive counter air alert commitment. Standing guard, the aircraft were ready and poised to respond to any aircraft penetrating south of the 33rd parallel in violation of U.N. sanctions. Over the 90 days, the Panthers responded more than 60 times protecting Kuwait from attack. Panther crews were the first ever to use night vision goggles during actual air-to-ground delivery from an F-15E in combat.
Throughout the course of the deployment, Iraqi president Saddam Hussain began escalating his attacks on coalition aircraft. The Panthers were called upon to respond with more than 34,500 pounds of munitions destroying more than 28 targets including Iraqi aircraft, surface-to-air missile sites, radar systems, various anti-aircraft artillery sites and weapons of mass destruction facilities. With precision accuracy, all of the targets were destroyed. The Panthers were overall mission commanders to plan and execute a continuous defensive counter air mission lasting 36 hours to protect dignitaries visiting Kuwait during celebrations marking the 10th Anniversary of the end of the Gulf War.
Keeping the aircraft and aircrew flying was a group of crew chiefs, specialists, weapons loaders, inspectors, supply troops, operational support, administrative personnel and intelligence. To their credit, more than 500 sorties were flown with zero missions cancelled due to maintenance.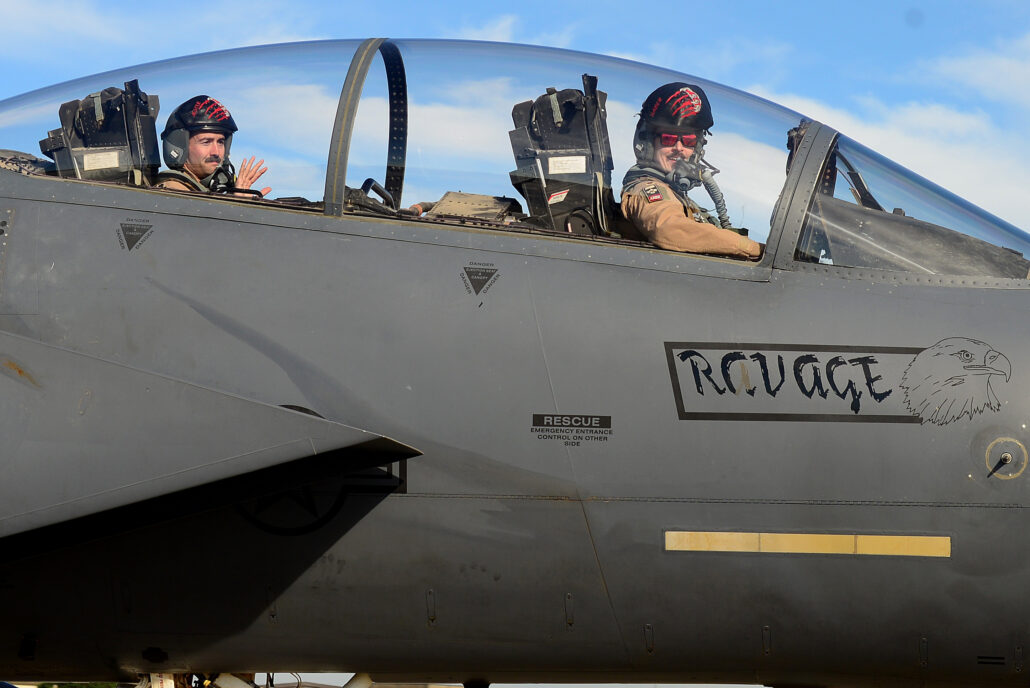 Squadron Photos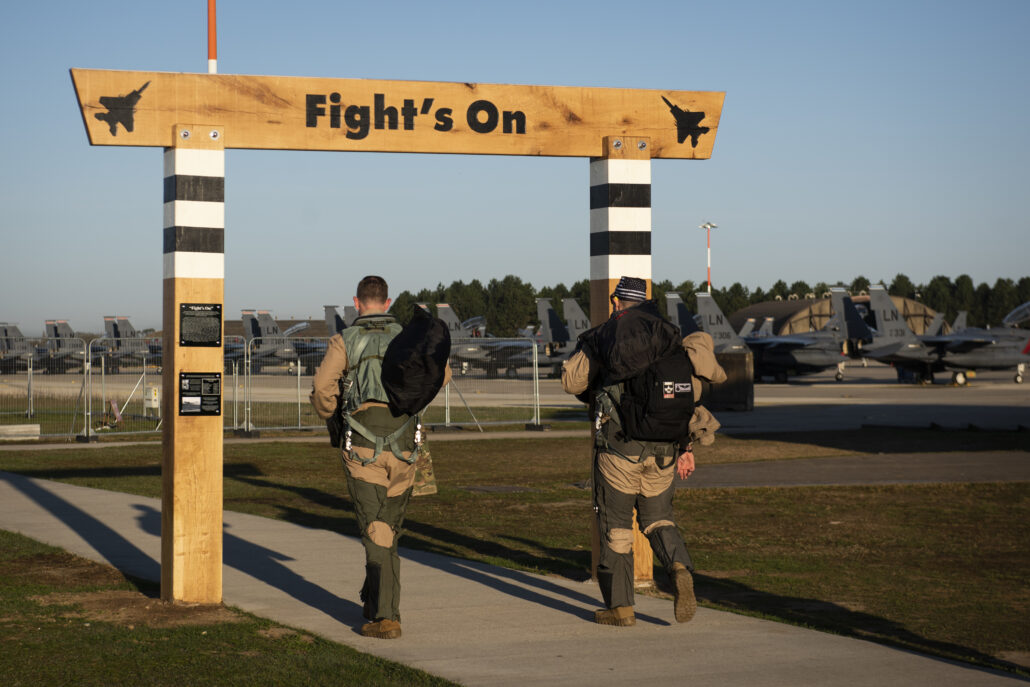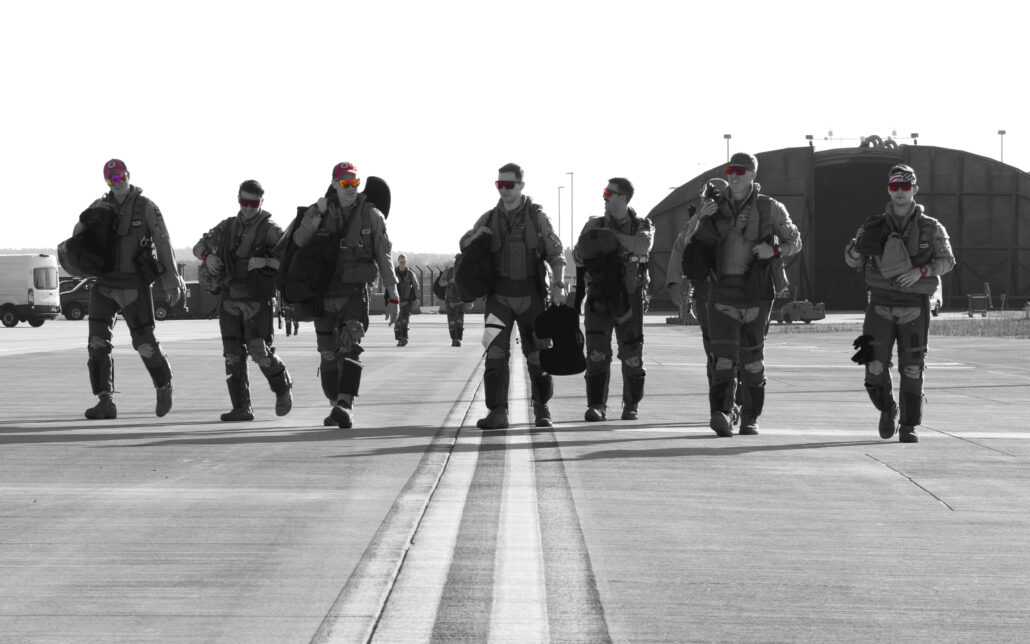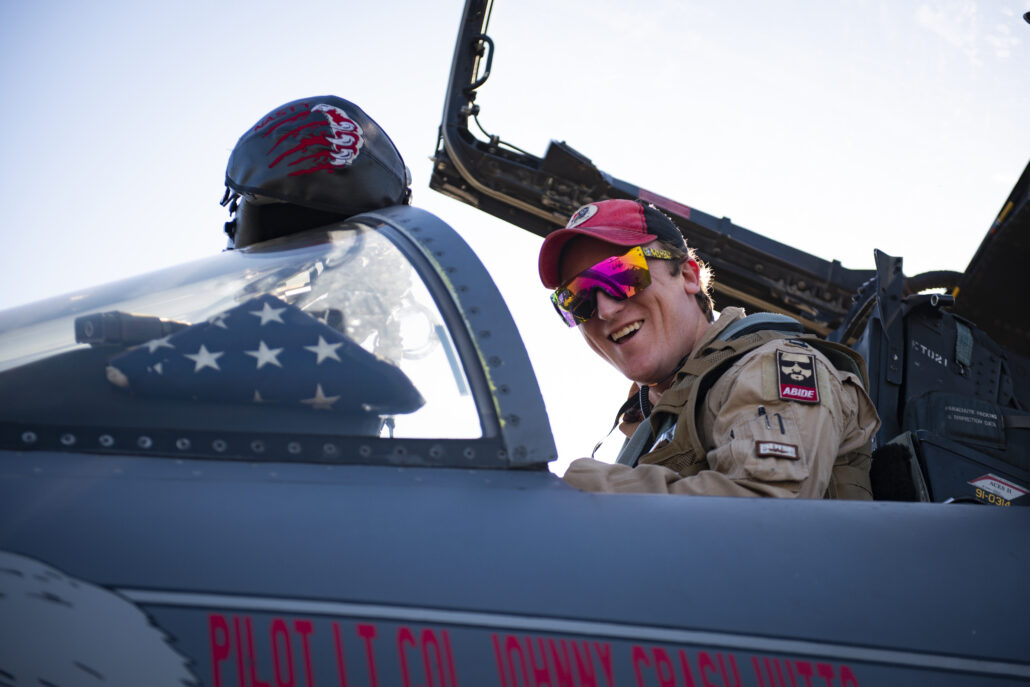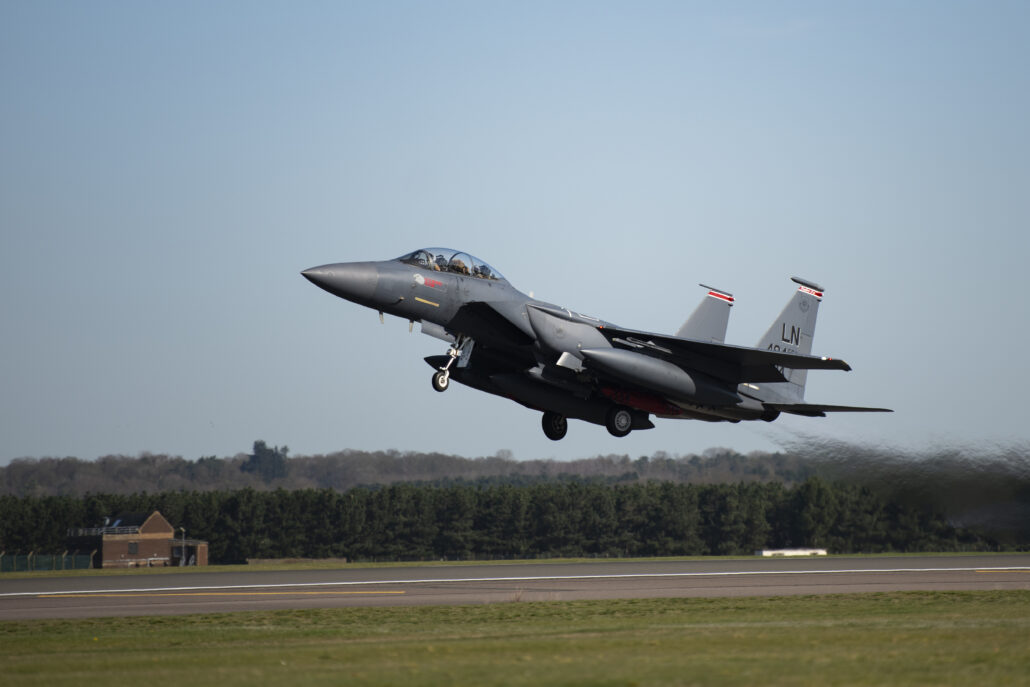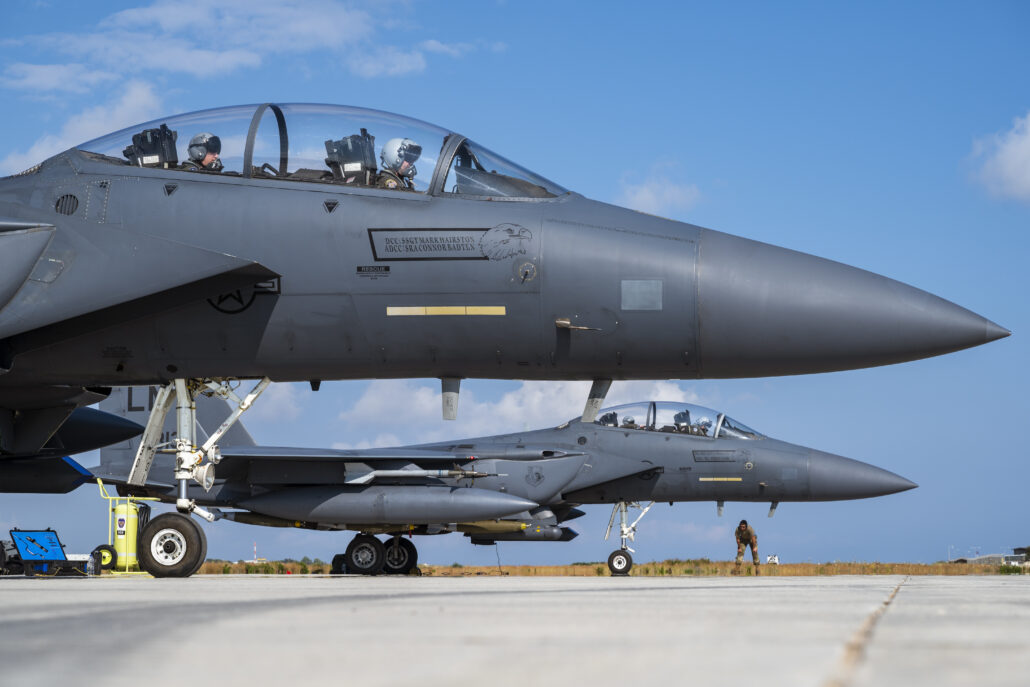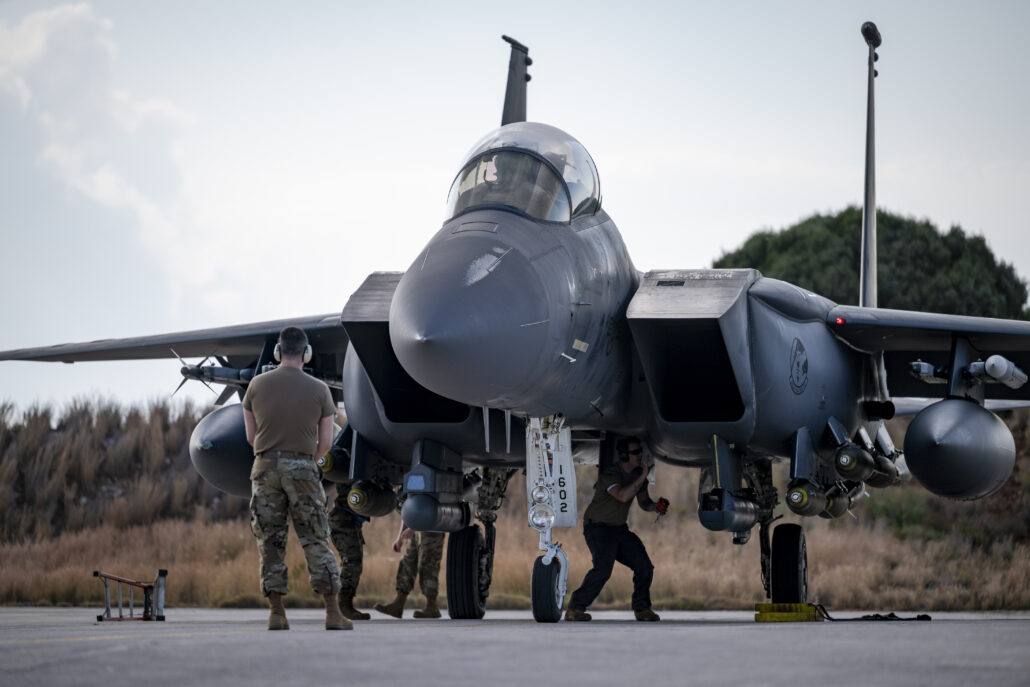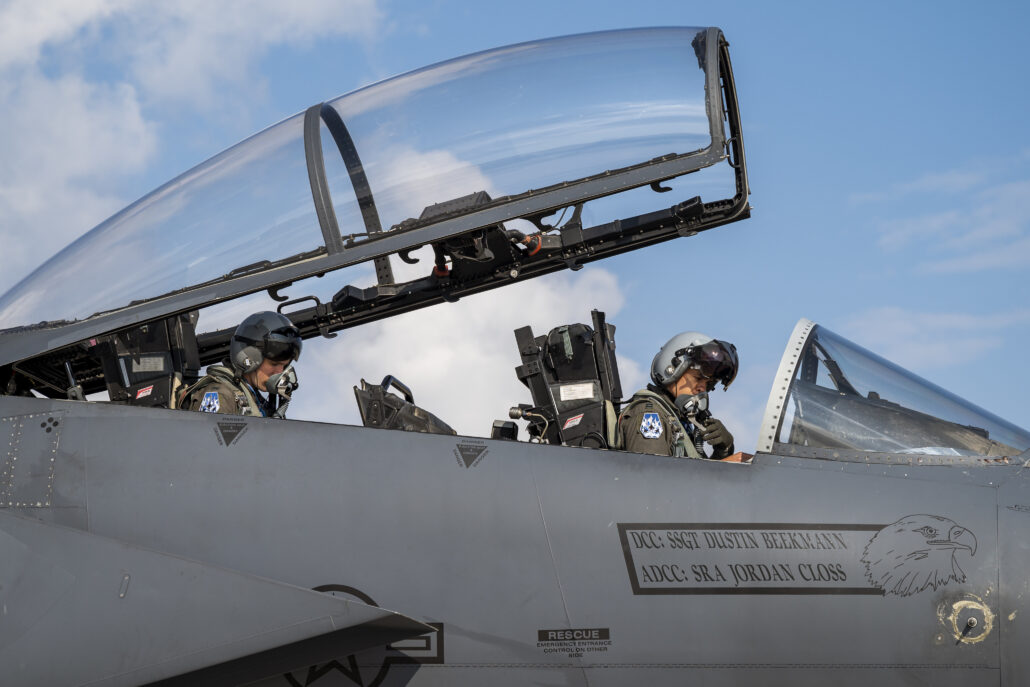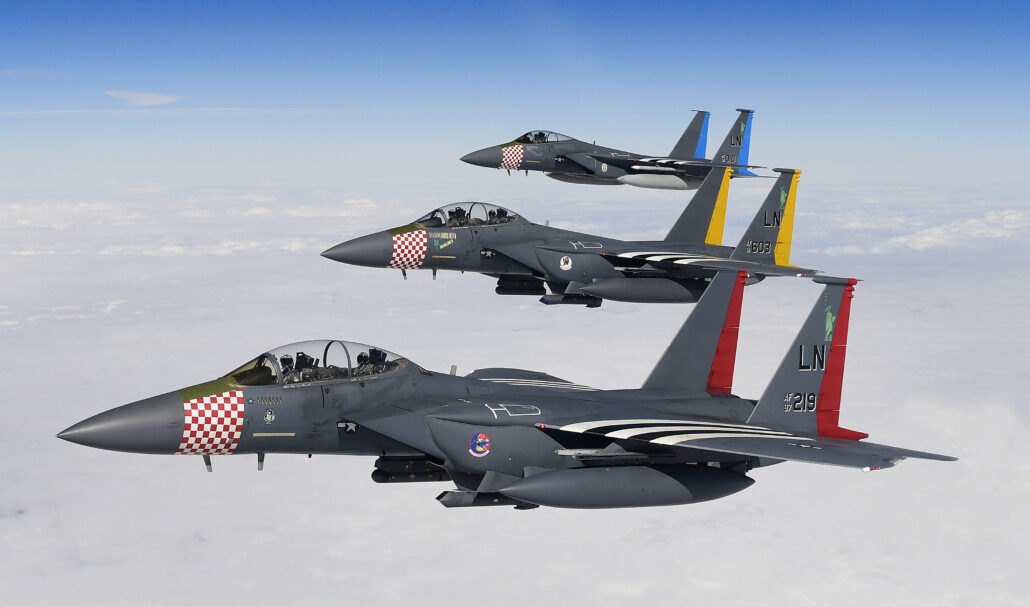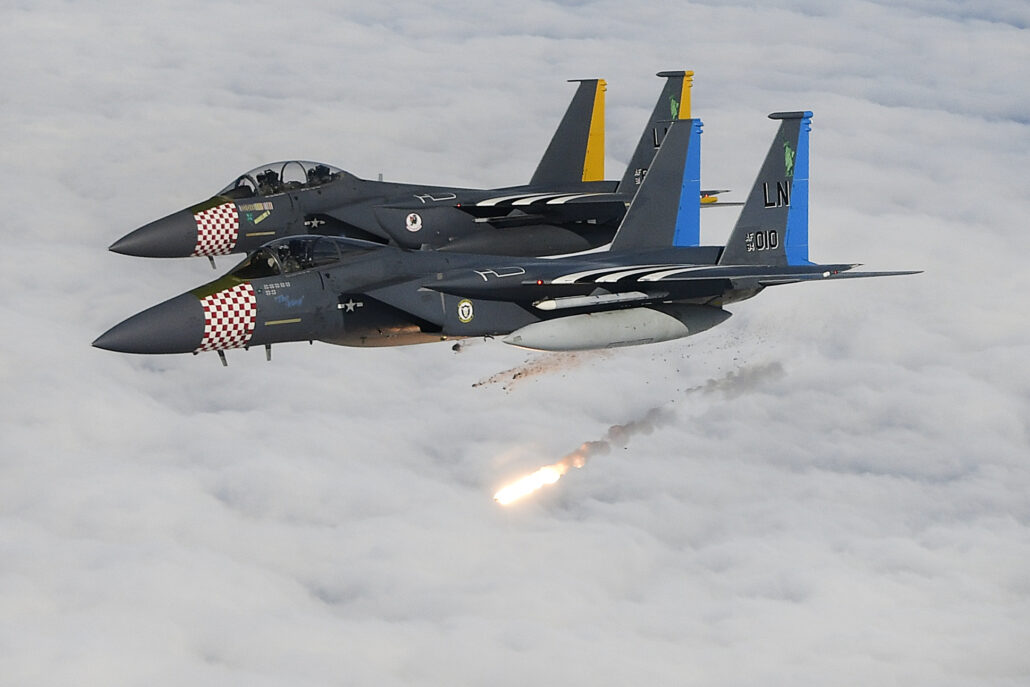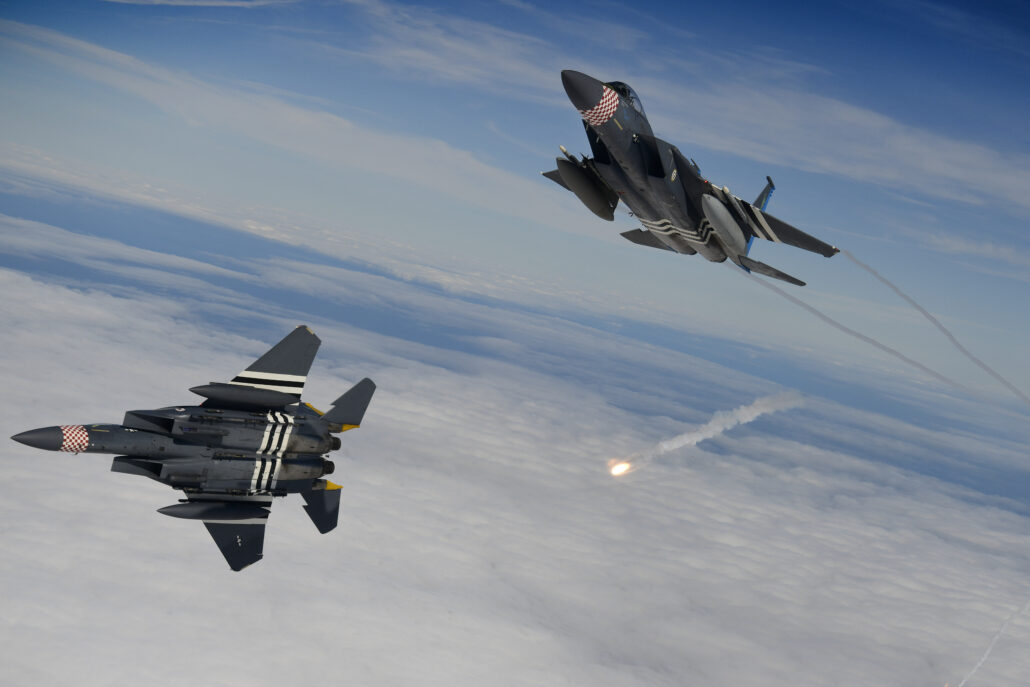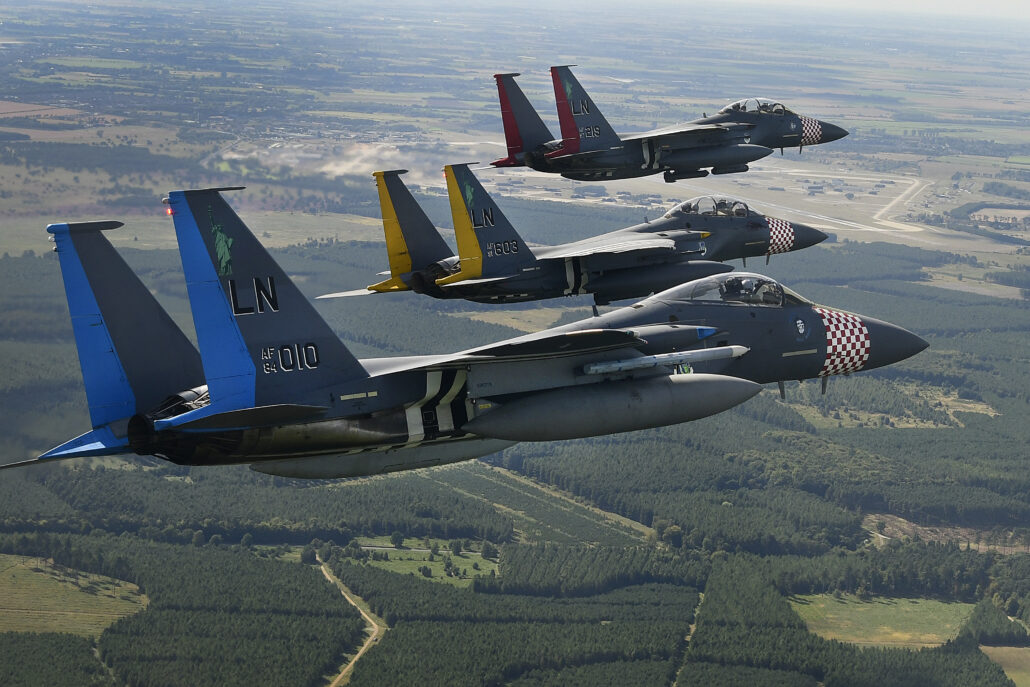 494 FS Panthers return Home
Welcome home! The 494th Fighter Squadron "Mighty Black Panthers" returned back to RAF Lakenheath, Oct. 26, 2021. Deployed as the 494th Expeditionary Fighter Squadron for 8 monhts in support of Operation Inherent Resolve at the 332nd Expeditionary Wing, the Panthers generated over 1900 sorties and over 8400 hours of combat operations while in theater.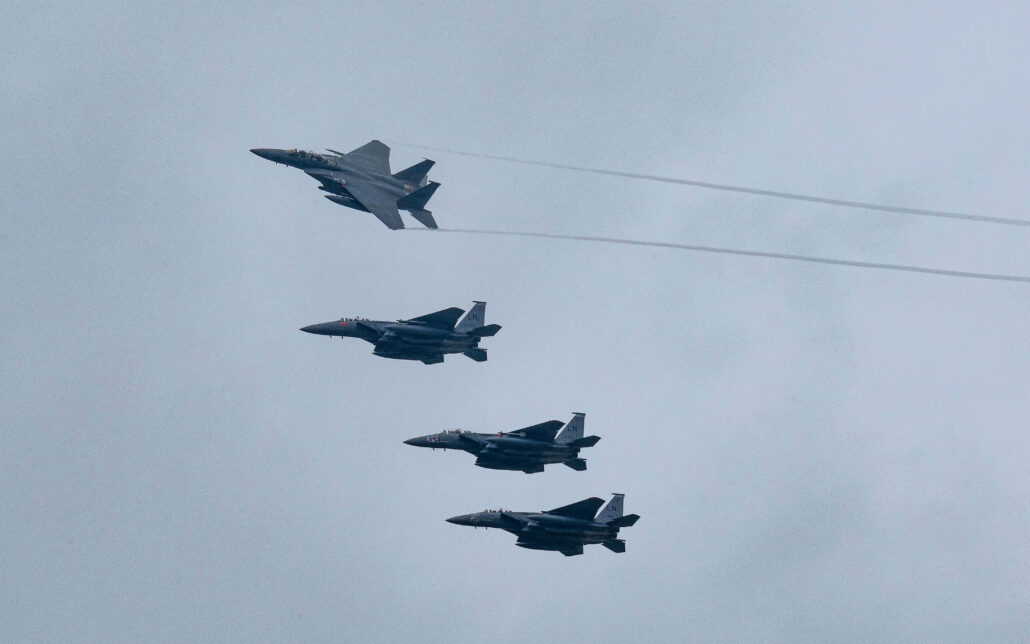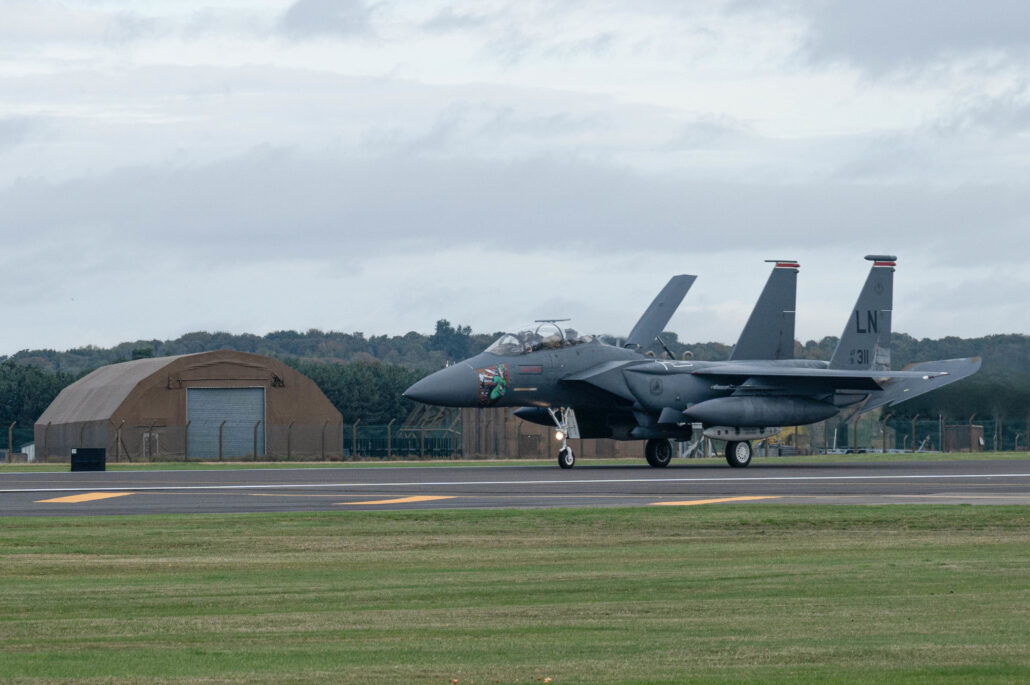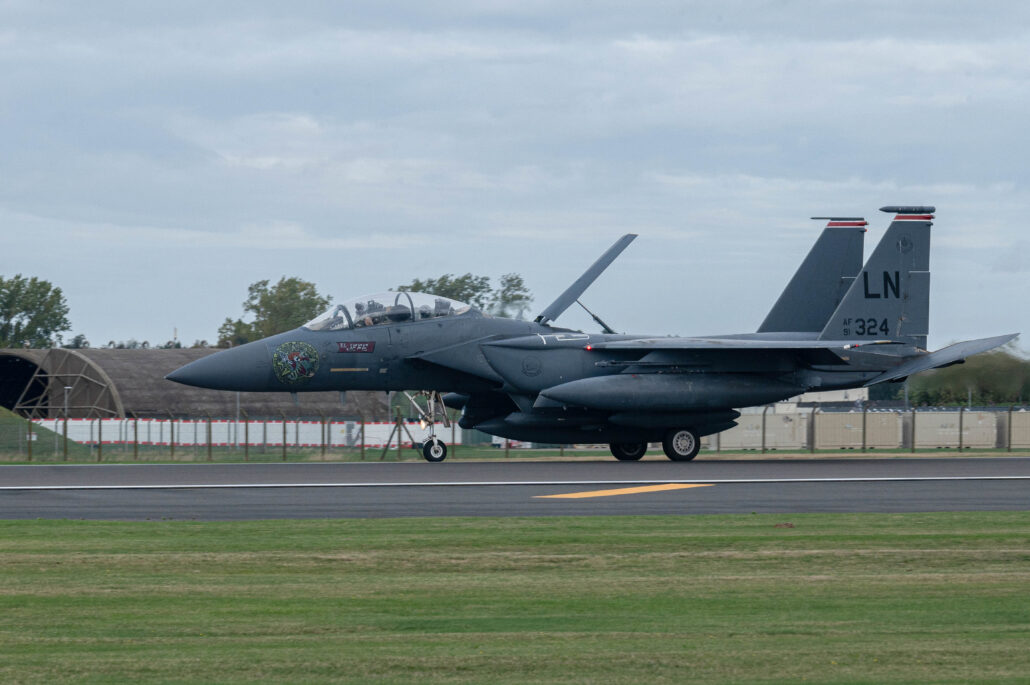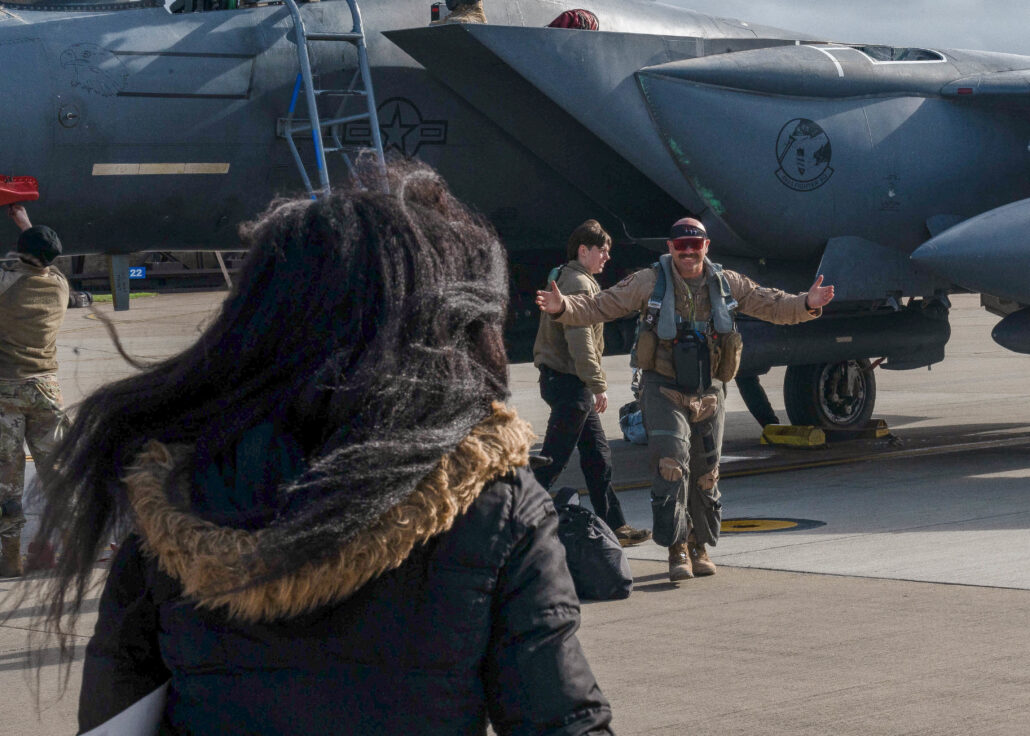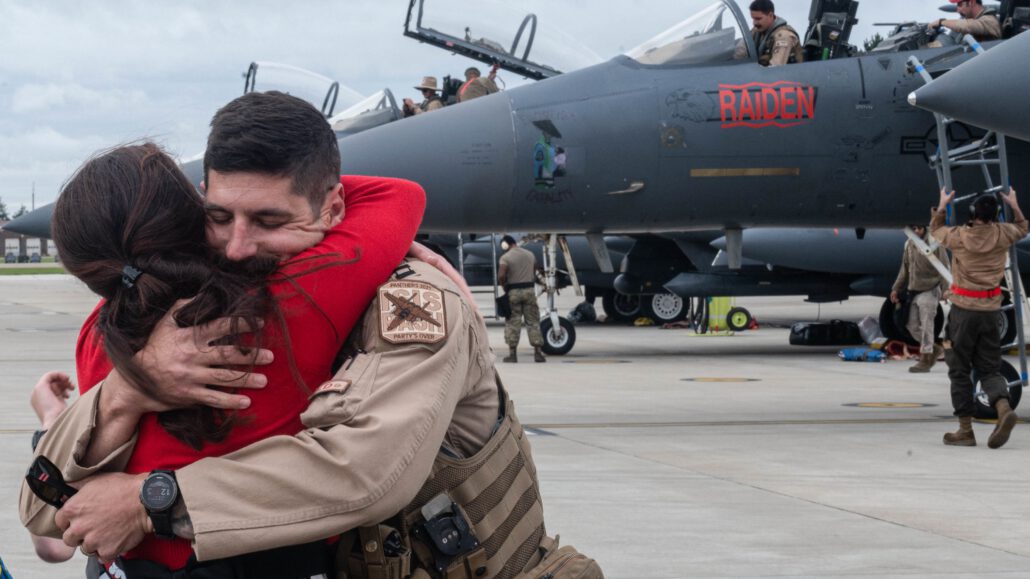 494 FS Phanter Night Ops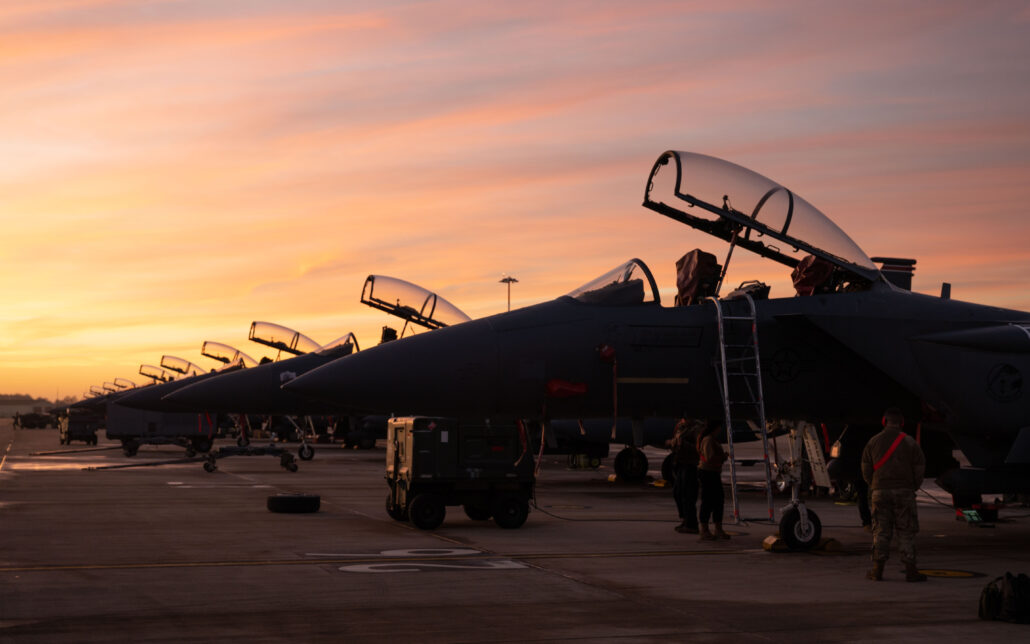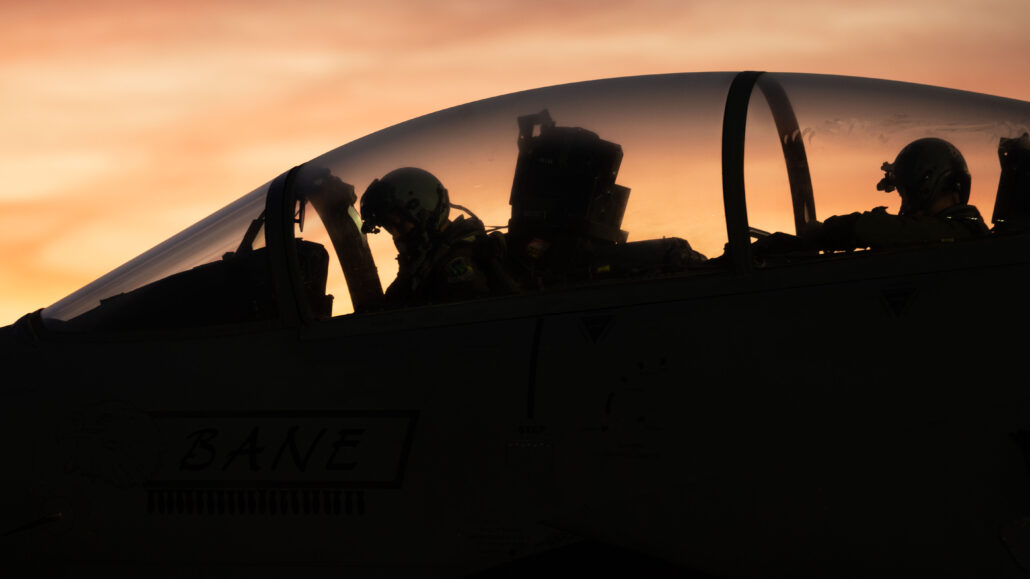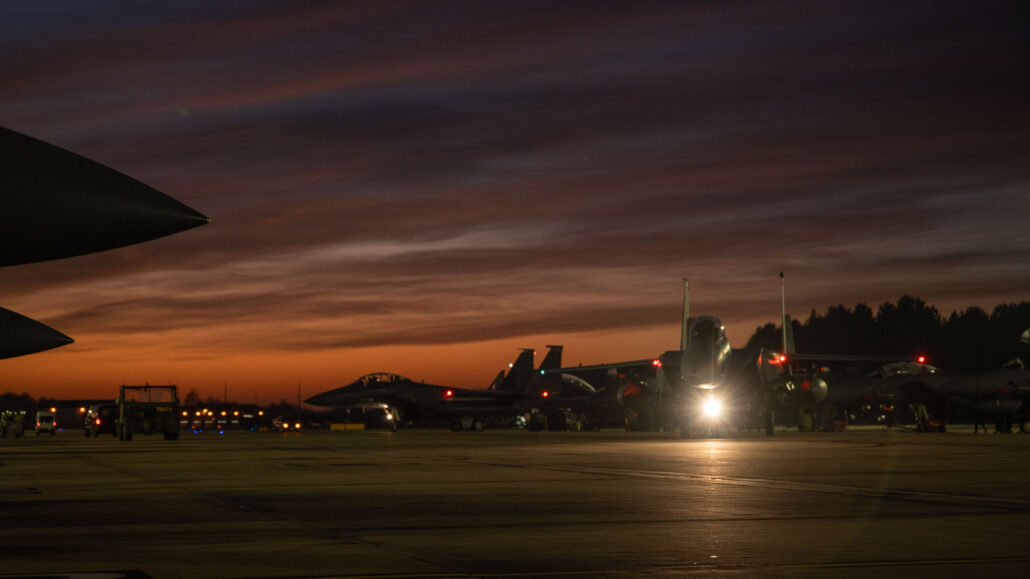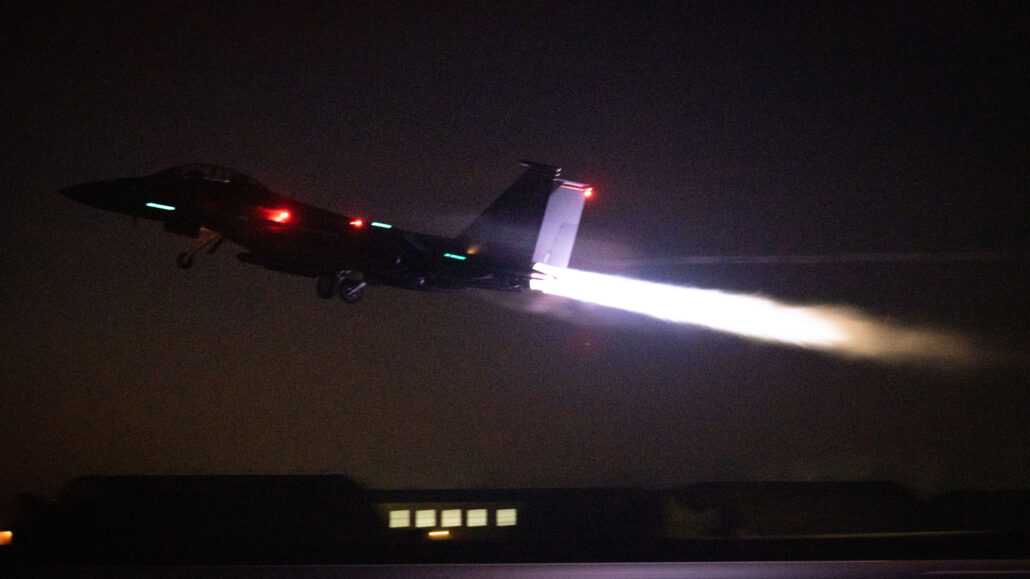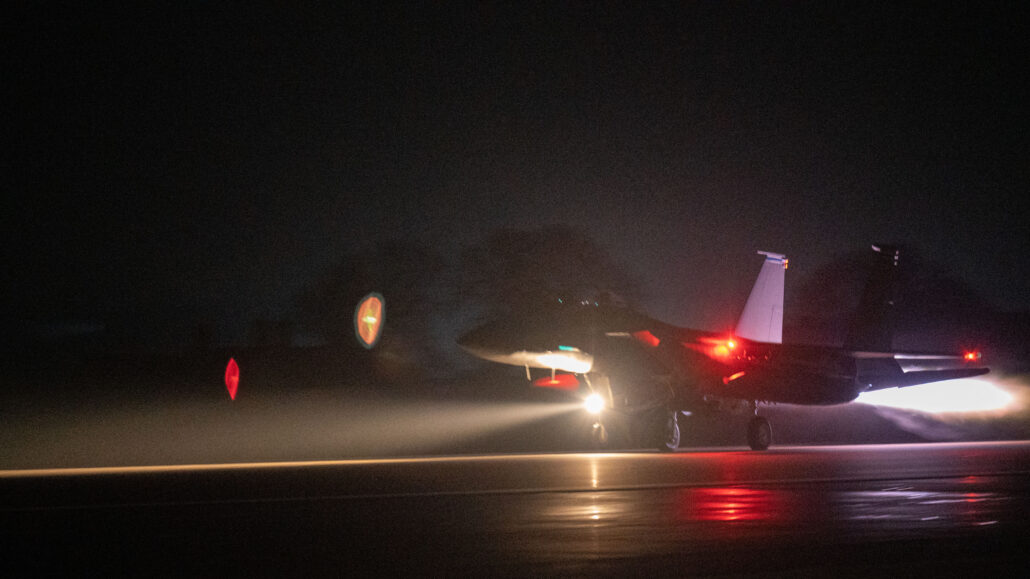 494th Expeditionary Fighter Squadron "Mighty Black Panthers" 
 at Muwaffaq Salti/Al-Azraq Air Base in Jordan October 2023.