"Black Knights"
Eagle History
The 57th converted to the F-15 Eagle, which is still used today. TAC assigned AFI to First Air Force on 6 December 1985. Through all these changes, AFI remained under the operational control of IDF. In May 1988, the 56th Aerospace Rescue and Recovery Squadron (now, the 56th Rescue Squadron) assumed the air rescue function from Det 14.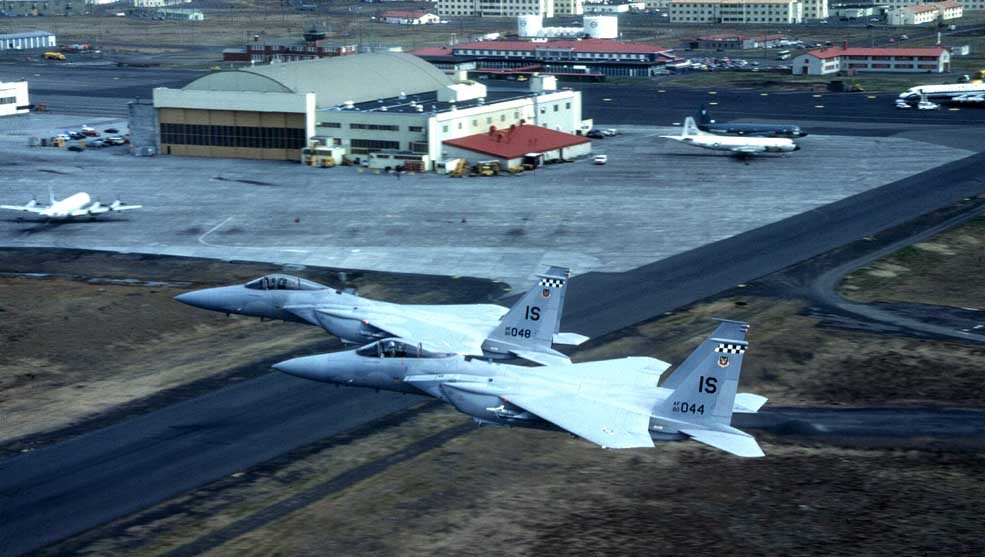 Air Forces Iceland was inactivated on 31 May 1993. Activated in its place, assuming the mission previously carried out by AFI, was the 35th Wing. The change was part of the Air Force's "objective wing" plan that was to carry on the history of World War II flying units. On 1 October 1993, an ACC realignment transferred administrative control of the 35th Wing from First Air Force to Eighth Air Force. However, the 35th would go through another major change less than two years after it was activated at Keflavik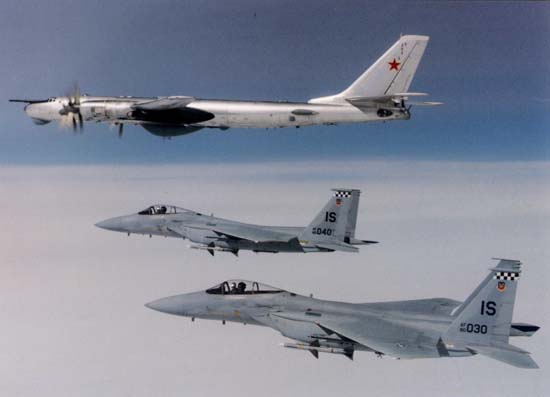 .
Because the 35th garnered the majority of its history in the Pacific theater during World War II, and in California since 1971 until its move to Iceland, it was decided to relocate the unit back to that area. Consequently, the 35th Wing was relieved of its assignment to ACC and transferred to Misawa Air Base (AB), Japan, on 1 October 1994. To assume the mission at Keflavik, the 85th Wing was activated on the same day. The 85th Wing was a combination of the lineages and histories of the 85th Tactical Fighter Training Wing and the former Air Forces Iceland (AFI). This allowed the Air Force contingent in Iceland to keep alive its distinguished history in the foreign nation, while also retaining the history of an honored World War II flying unit.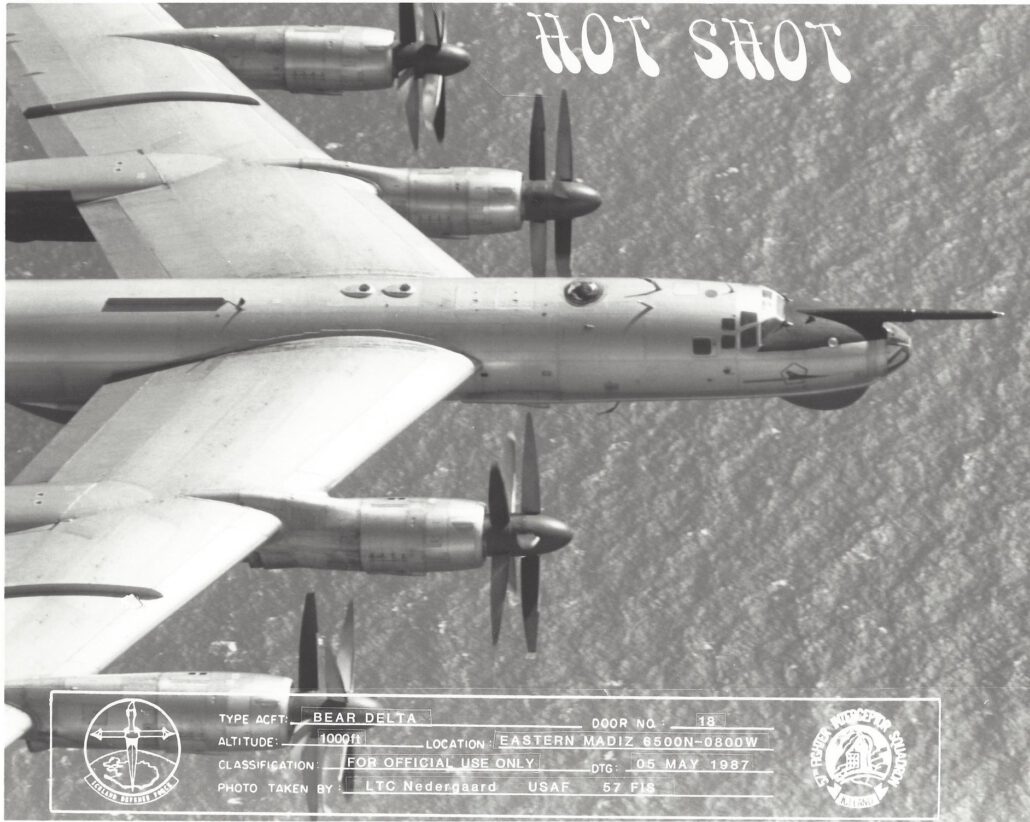 Air Force reductions and a new agreement with the Government of Iceland continued to affect Keflavik organizations. On 1 March 1995, the 57th Fighter Squadron was inactivated and their 18 assigned F-15 fighter aircraft departed. However, the vital air defense mission continues to be carried out by F-15s through deployed TDY units on a rotational basis under the control of the 85th Operations Squadron. The draw-down led to the 85th Wing being redesignated the 85th Group on 1 July 1995.
Today, the men and women of the 85th Group remain combat ready to deter aggression in the North Atlantic region, protect Iceland's airspace, and support contingency operations through world class surveillance, air superiority, and rescue forces.
(I am looking for more information, any information like squadron rituals, flying anecdotes that you would like to donate please contact the webmaster using on the contact me page)
Squadron photos