The Baltic air-policing mission is a NATO air defence Quick Reaction Alert (QRA) in order to guard the airspace over the three Baltic states of Estonia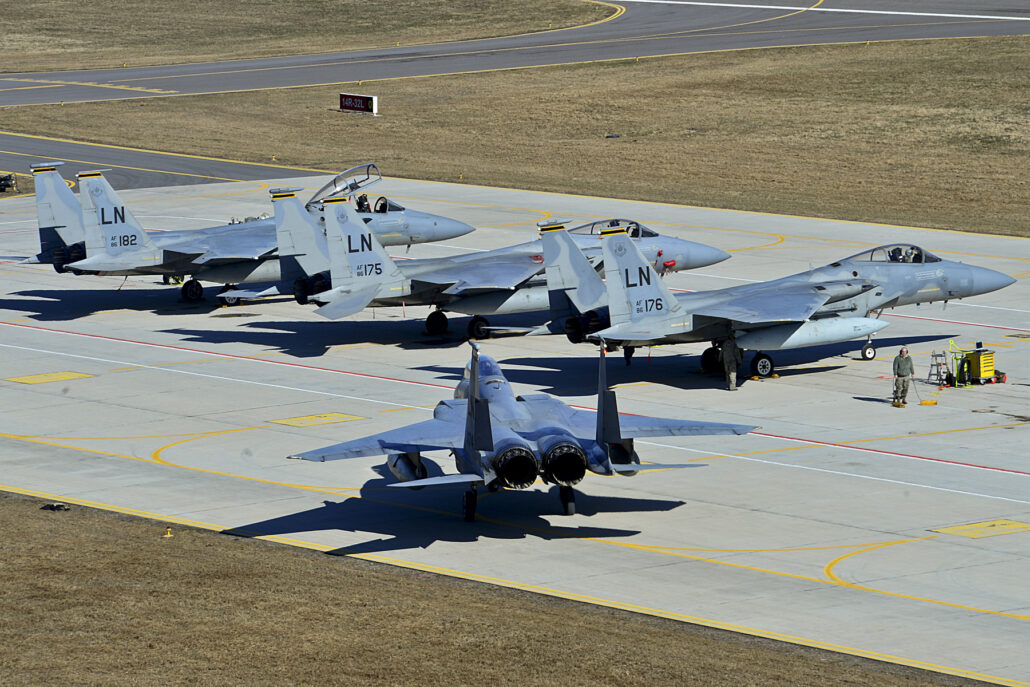 Within the Alliance, preserving airspace integrity is conducted as a collective task jointly and collectively using fighter aircraft for Air Policing. Air policing is a purely defensive mission. Since the 1970s, NATO has established a comprehensive system of air surveillance and airspace management means, as well as Quick Reaction Alert (QRA) assets for intercepts (QRA) provided by its member nations. By means of radar sites, remote data transmission, Control and Reporting Centres (CRCs) and Combined Air Operations Centres (CAOCs) the Alliance ensures constant surveillance and control of its assigned airspace 24 hours a day and 365 days a year. NATO exploits these facilities to react within seconds to air traffic incidents in the Allies' airspace. This structure of weapon systems, control centres and procedures is referred to as the NATO Integrated Air Defence System (NATINADS). NATINADS has been and remains one cornerstone of Alliance solidarity and cohesion. The responsible Allied Air Headquarters are at Izmir, Turkey and Ramstein, Germany. The dividing line is the Alps. The Headquarters Allied Air Command Ramstein's air area of responsibility is divided in two Air Policing Areas (APAs):
The Baltic Air Policing missions started in March 2004, first mission being conducted by the Belgium Air Force, flying F-16's.
In September 2008 the first USAF Eagles deployed from RAF Lakenheath 493rd Fighter Squadron "Grim Reapers", and again in 2010
In 2013, the Baltic patrol was called in when the Swedish Air Force was unable to respond to a simulated attack by Russian bombers against Stockholm.
During the 2014 Crimean crisis, the U.S. Air Force deployed six F-15C Eagle fighter jets from RAF Lakenheath to the Lithuanian Air Force Base near Šiauliai. These aircraft will augment the present mission comprising four U.S. F-15C Eagle aircraft. The U.S. heightened its NATO presence to increase the strength of the Baltic Air Policing mission. Another two U.S. KC-135 aerial refueling aircraft brought aircraft service personnel. In May 2014, NATO established its second air base in Estonia's Ämari near Tallinn, beginning with a Danish deployment. Additionally in May 2014, Polish Air Force units at Malbork Air Base were reinforced by the French Air Force.
In September 2017 the 493rd Fighter Squadron Grim Reapers deployed 4 F-15C's to Šiauliai, Lithuania in support of the Baltic Air Policing