he interesting operational career of 80-0019 started on 07/10/1981 at Bitburg AB with the 525 TFS Bulldogs.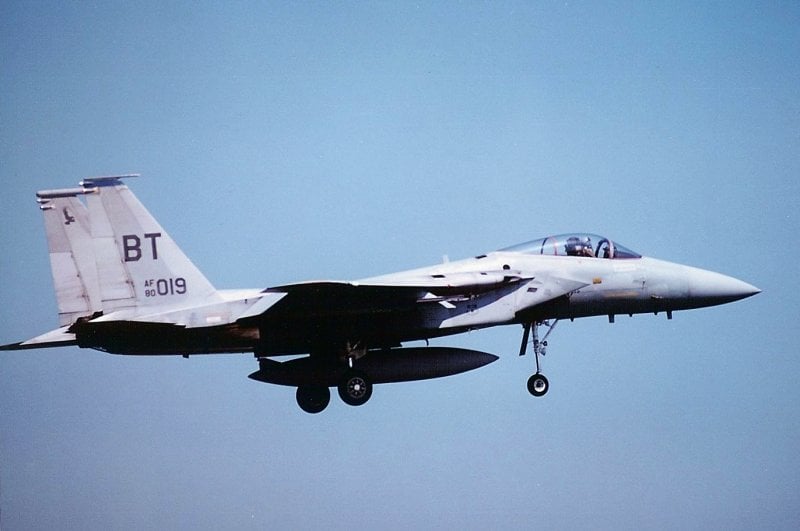 During the early 80's 019 switches squadrons at the "Bush" and flew with the 53 TFS Tigers until August of 1991. At the time the 32 TFS at Soesterberg was still short on Eagles as they had lost 12 to the Saudi Air Force in late 1990. In anticipation of the MSIP A & B's arrival 019 would fly with the Wolfhounds until June of 1992.
With the arrival of the MSIP jets at Soesterberg some of the C/D Eagles were transferred to Nellis AFB to join the 422 TES. 019 would fly here from June 93 till Oct 2002. This part isn't exactly clear yet but after this period 0019 was spotted with the Gorillas and Fighting Crows at Eglin AFB, before transitioning to the 95 FS Bones.
This would be the last operation Eagle Squadron at which 80-0019 would fly. With the transition to the F-22 80-0019 wound up at the AMARC storage facility at Davis-Monthan AFB as cn 659/C168. Last seen in 2016, current status is unknown