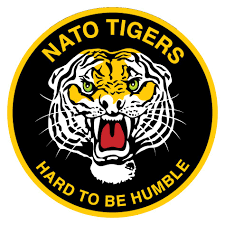 History
The NATO Tiger Association or the Association of Tiger Squadrons was established in 1961. Promoted by French Defence minister Pierre Messmer, its role is to promote solidarity between NATO air forces. It is not, though, part of the formal NATO structure.
The USAFE (United States Air Force Europe) 79th TFS (Tactical Fighter Squadron) took the initiative and on 19 July 1961 they invited No. 74 Squadron RAF and EC (Fighter Squadron) 1/12 Cambresis of the French Armée de l'air to Woodbridge in England. France was then a full military member of NATO.
Since then a Tiger Meet was held every year.
The 53rd TFS "Tigers"from Bitburg and later the 53 FS from Spangdahlem was the only USAFE F-15 member unit. the Other F-15 unit was the 494th FS from RAF Lakenheath 1994-2005 and the 391st FS as honorary member from Mountain Home AFB.
One of the famous and legendary Tiger Meets was organized by the 53 TFS at Bitburg AB in 1981. If you have any photos or details feel free to share them on this page .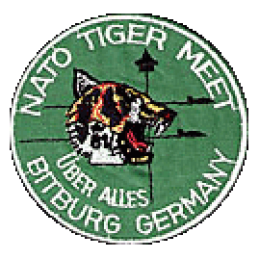 The Silver Tiger Trophy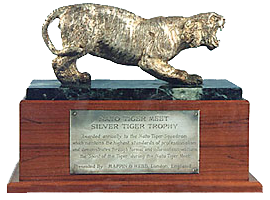 The Silver Tiger story started in 1977, when the Tiger Meet was hosted for the first time by the International Air Tattoo at RAF Greenham Common. As an old tradition in the military community, at the end of meeting there is an exchange of presents, and at this event a precious tiger made of silver was donated to the tiger community by London silversmith Mappin & Webb on request of the director of the R.A.F. Benevolent Fund, The late Paul Bowen. This silver tiger soon became a trophy to be awarded during tiger meets, the winner would keep it until the next edition of a full flying tiger meet and is then honored to stick a little silver tag with the date his unit won the trophy on the wooden base of the trophy for all to see in perpetuity.
The 53rd TFS "Tigers" Won the Silver Tiger Throphy in 1986, 1991