Eagle History
In July 1975, the TFW transferred from MacDill to Langley and the 27th TFS became the first combat ready F-15 Eagle squadron in the Air Force. Since 1975, the squadron has been deployed to many locations throughout the world including Canada, Egypt, and the Netherlands including support of Operations Desert Shield/Storm. The squadron spent seven months and successfully flew over 750 combat missions before returning home in March 1991.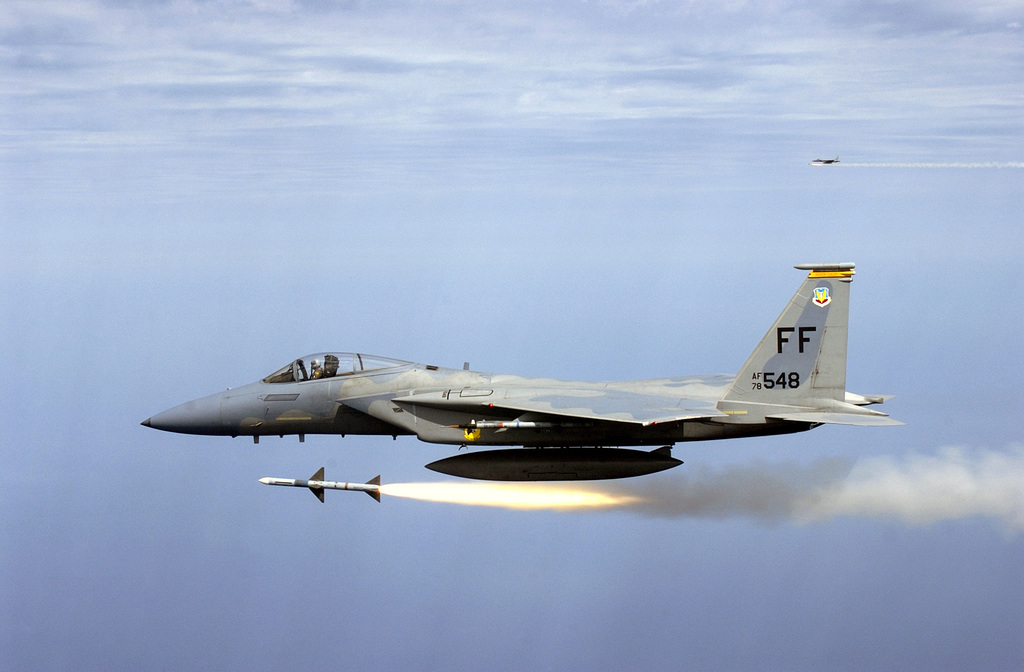 In June of 1993 the squadron returned to Saudi Arabia in support of Operation Southern Watch for a three-month rotation. In October of 1994, the 27th FS was the only air superiority squadron mobilized for Operation Vigilant Warrior, deploying its F-15s to Saudi Arabia in under 24 hours to counter potential Iraqi aggression. Such operations were instrumental in the 27 FS being named the 1995 Hughes Trophy winner as the best air-to-air squadron in the United States Air Force.
This tradition of excellence continues with the 27th's frequent AEF deployments to the Middle East. On Sep 11th, 2001, the 27th was called into action less than 48 hours after returning from the Saudi Arabian desert to defend the President of the United States, the nation's capital and our most senior leaders. In what would eventually be called Operation Noble Eagle, the 27th Fighting' Eagles provided the core for the 1 FW efforts to maintain combat aircraft in the skies over Washington D.C. 24 hours a day.
In 2003, the 27th Fighter Squadron was announced as the first operational squadron to fly the Raptor — a continuation of the squadron's historical legacy. The first F-22A arrived in late 2004 the squadron continues to grow as more Raptors arrive each month. The 27th Fighter Squadron today stands as a cohesive combat experienced team ready for any call to support our nation's security requirements. Air dominance — anytime, anywhere!
Squadron photos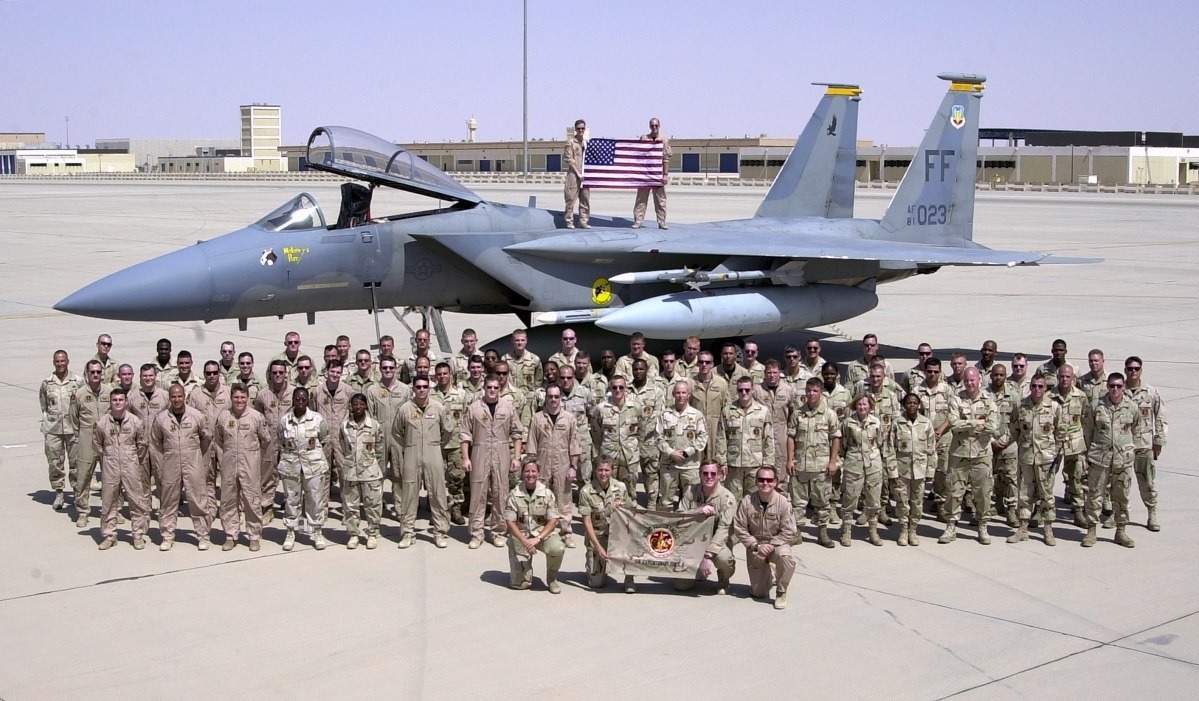 Pilots from the 27th Fighter Squadron celebrate after completing the final F-15 Eagle sortie of the 27th Fighter Squadron on Sept. 25, 2004, at Langley AFB, Va. As of Oct. 1, 2004, (U.S. Air Force photo by Staff Sergeant Tanika Bell) (Released)