Rocketeers
Eagle History
The 336th Fighter Squadron is stationed at Seymour-Johnson AFB, North Carolina. In October 1989 the 336th became the first operational F-15E Strike Eagle squadron in the Air Force.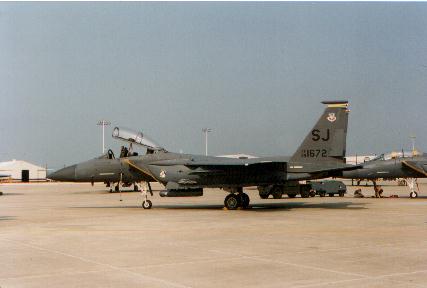 As the first F-15E squadron, the Rocketeers deployed to Southwest Asia on Aug. 9, 1990, in support of Operation Desert Shield. In December 1990, the 336th redeployed to Saudi Arabia in preparation for Operation Desert Storm. On Jan. 16, 1991, the Rocketeers launched 24 aircraft against targets in Iraq to begin Operation Desert Storm and the liberation of Kuwait. The first night was an unqualified success as the fighting Rocketeers put their bombs on target and returned home safe and sound. By the end of Operation Desert Storm the 336th had flown 1,100 combat sorties, logging 3,200 hours and dropping 6.5 million pounds of ordnance on enemy targets, including a combination of general purpose, cluster and laser-guided bombs.
Since the end of the Gulf War, the 336th has continually participated in exercises such as Maple Flag, Gunsmoke, Combat Hammer, the first night Red Flag, Ocean Venture, Combat Anchor, Quick Force,and numerous in-house exercises to continually hone capabilities.
The Rocketeers rotate to Southwest Asia to enforce the United Nation's "no-fly" zone in Operation Southern Watch. 336 FS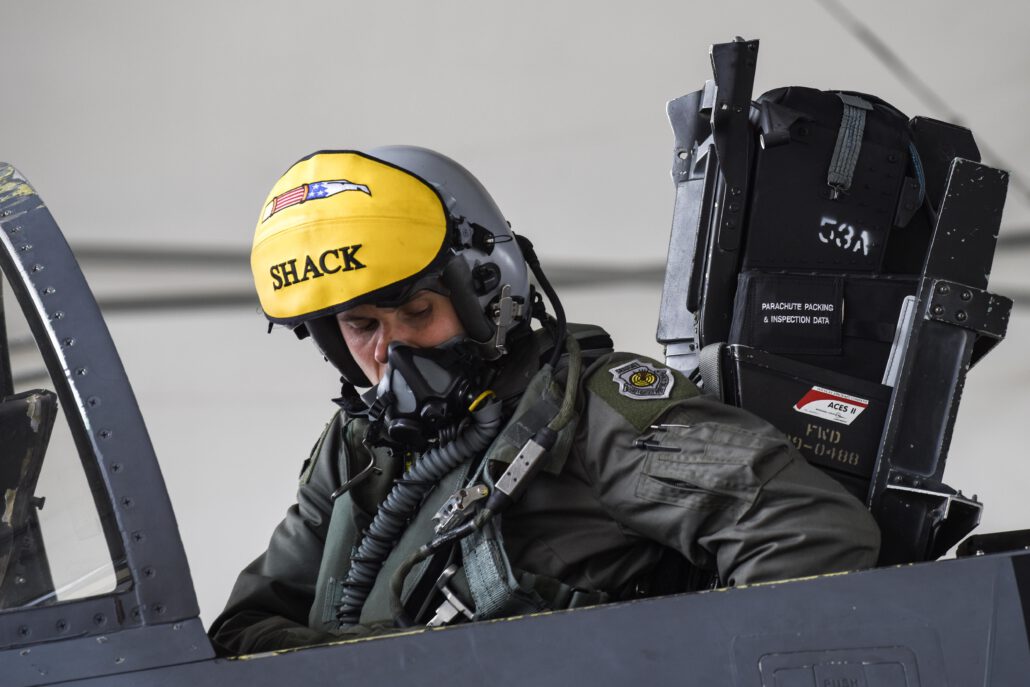 Deployed to combat areas in Middle East as part of Global War on Terrorism, 2001–present On the 18th of July 2009, F-15E tail #90-0231 from the 336th Fighter Squadron crashed in eastern Afghanistan, killing the two-man crew, Captain Mark R. McDowell and Thomas J. Gramith. The US military reported that the jet was not downed by enemy action.
In September 2009, F-15 tail # 89-0487 shot down a rogue MQ-9 Reaper in Afghanistan after the drone's controllers lost control of the robot
Squadron Photos