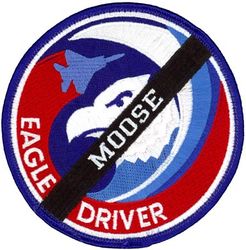 This page is in Honor and Memory of Lt. Col. Morris " Moose" Fontenot Jr. and his impressive USAF career. Never to be forgotten!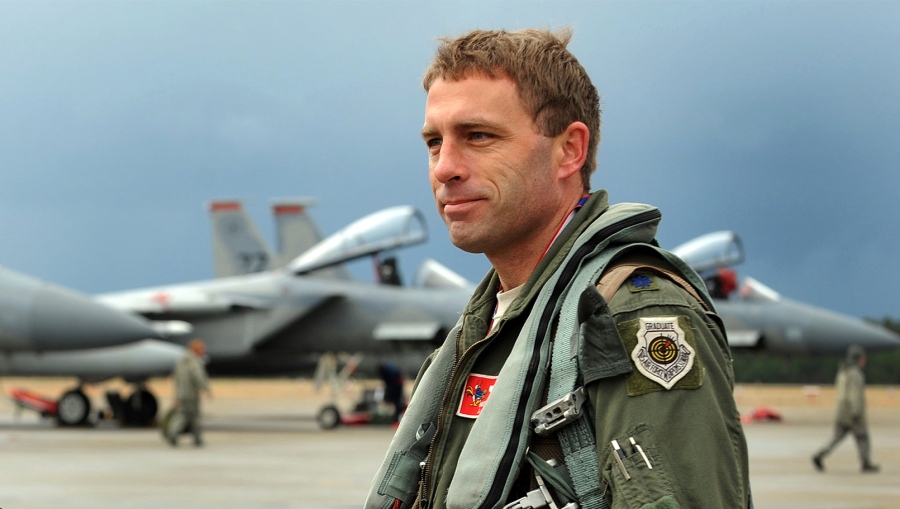 Morris Mayuse Fontenot Jr. was born on 7 November 1972 in Houston, TX to Morris Mayuse Fontenot Sr. and Mary Jane (Janak) Fontenot. Morris was raised in Pearland, TX, and attended Pearland High School. After high school, Morris attended the New Mexico Military Institute for one year on a Falcon Foundation Scholarship. He began his Air Force career in 1992 at the United States Air Force Academy in Colorado Springs, CO to pursue his lifelong dream of becoming a pilot. At the Academy, Morris also met and began dating his future wife, Kara Janean Parks. While at the Academy, both Morris and Kara were members of Cadet Squadron 33, the "Ratz," for all four years. Morris was also a member of the USAFA Cadet Honor Guard and won numerous awards in rifle exhibition and drill. Morris and Kara graduated from the Air Force Academy in May 1996 and were married a month later on June 29, 1996.
Morris attended pilot training at Laughlin AFB, TX where he flew the T-37 and T-38. He received his AF pilot wings on December 12, 1997 and was selected to fly the F-15C. Soon after Morris reported to Tyndall AFB, FL, where he completed the F-15 Basic Course and was the B Course "Top Gun."
Moose's first operational assignment began in September 1998 at Mountain Home AFB, ID with the 390th Fighter Squadron, the "Wild Boars." The Wild Boars gave him the fighter pilot call sign by which he is now widely known, Moose. During this military assignment in Idaho, Moose and Kara celebrated the birth of their first daughter, Natalie Marie Fontenot, on July 31, 1999 and the birth of their second daughter, Nicole Desiree Fontenot, on December 7, 2000.
In early 2001, Moose and his family moved to Eglin AFB, FL, where he joined the 58th Fighter Squadron, the "Gorillas," and served as an Instructor Pilot, Flight Commander, Chief of Weapons and Project Officer. In 2003, Moose was voted by his fellow Gorillas as the squadron's "Top Pilot" and "Top Instructor." In July 2004, Moose began rigorous training at the prestigious USAF Fighter Weapons School at Nellis AFB, NV. He graduated from Weapons Instructor Course O4B as a USAF Weapons Officer in December 2004. Later that month, Moose and his family moved to Alaska where Moose joined the 19th Fighter Squadron "Gamecocks" at Elmendorf AFB. His dedication and expertise significantly contributed to his squadron winning the last William Tell Air-to-Air Competition in the USAF. In July 2007, Moose and his family moved once again, this time to Washington D.C. There Moose worked first as a DOD Congressional Fellow and later as the USAF Chief of Fighter Programs at the Pentagon.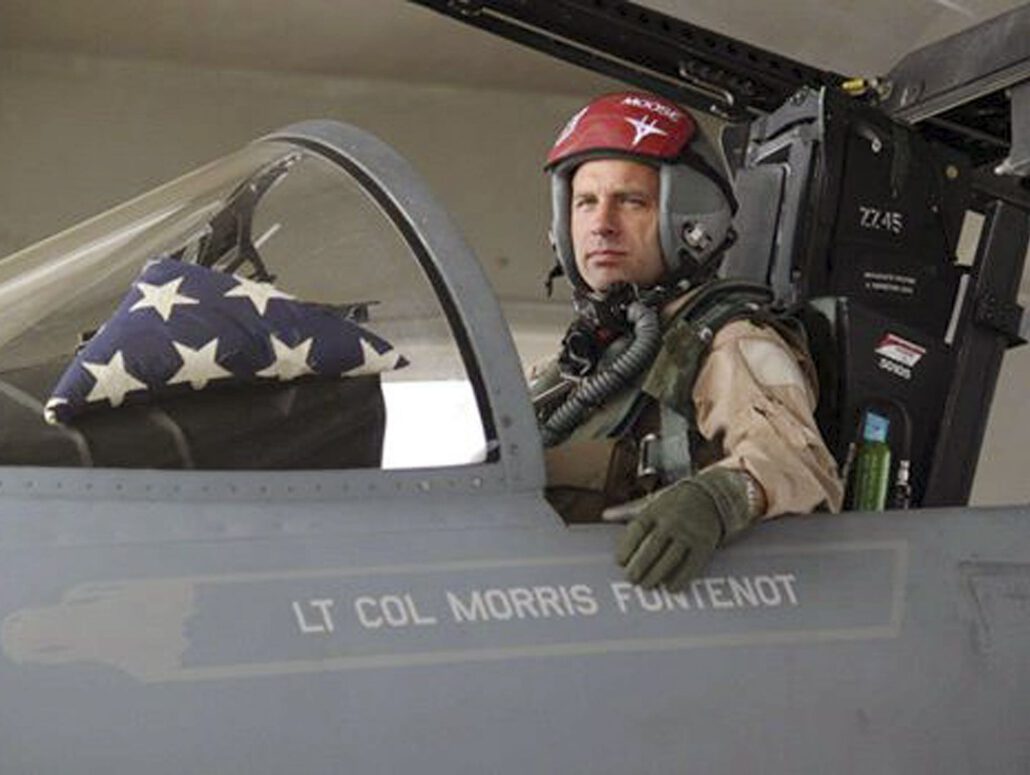 In the summer of 2010, Moose and his family moved across the Pacific Ocean to Kadena AB in Okinawa, Japan. There Moose returned to flying the mighty F-15. He served first as the Director of Operations for the 44th Fighter Squadron, the "Bats." Then in March 2012, Moose fulfilled a career-long dream of commanding an operational F-15 squadron when he took command of the 67th Fighter Squadron, the "Fighting Cocks." His leadership directly resulted in the 67th Fighter Squadron winning the Raytheon Trophy for the Best Fighter Squadron in the AF for 2013. While stationed at Kadena AB, Moose deployed twice to the Middle East in support of sustained US Central Command training and contingency operations.
In January 2014, Moose left active duty and joined the Massachusetts Air National Guard in order to provide family stability for his two daughters' high school years. Moose joined the 104th Fighter Wing Barnestormers at Barnes Air National Guard Base in Westfield, Massachussetts, assuming the responsibilities of Wing Inspector General and F-15C instructor pilot. Moose died on August 27, 2014, when the F-15 he was flying crashed into a wooded, mountainous area of the Shenandoah Valley in western Virginia.
During his career, Moose logged more than 2, 300 flight hours, 240 of which were in combat. He was a decorated combat veteran, earning the Meritorious Service Medal, Air Medal, Aerial Achievement Medal, Air Force Commendation Medal, Air Force Achievement Medal, and Combat Readiness Medal among others.