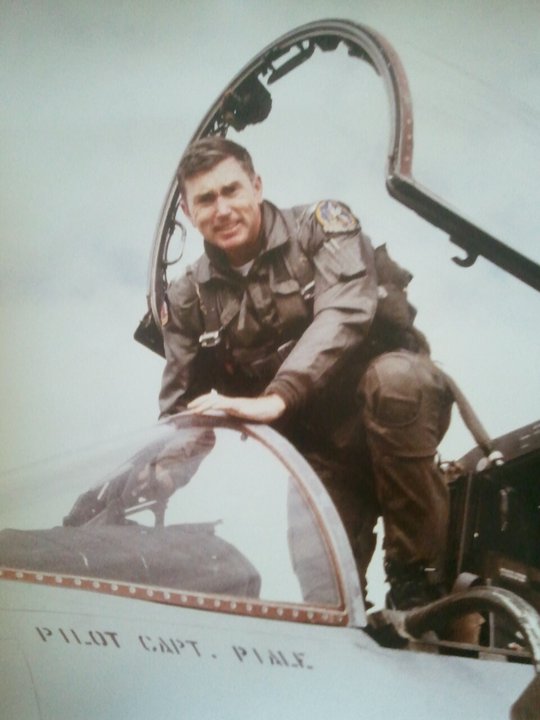 This page is in Honor and Memory of Col. Pat R. Paxton
Col. Pat R. Paxton was an Eagle Driver commanding the 21 TFW flying the Mighty F-15 out of Elmendorf AFB. The 43 TFS was on a deployment to Kunsan AB South Korea, participating in exercise "Team Spirit" 85. On March 20, 1985 Col. Paxton was flying F-15A 74-0120 when he lost his live when crashed into the Yellow Sea.
Obituary
Col. Pat R. Paxton, 47 formerly of the Eaton-Camden area, died March 20 when his plane crashed near South Korea. He was a graduate of Camden High School and Miami University, and a member of the Sugar Valley United Methodist Church near Eaton.
Col. Paxton was a jet fighter pilot with the U.S. Air Force and was commander of the 21st Tactical Fighter Wing at Elmendorf Air Force Base in Alaska.
According to military sources in Korea, he was in South Korea with his unit for a joint training exercise, "Team Spirit '85," and was killed when his F15A Eagle crashed 50 miles northwest of Kunsan Air Base off the west coast of Korea, about 125 miles south of Seoul. A military board of experts will investigate the cause of the crash.
Survivors include his wife, Jane (McWhinney) Paxton; one daughter, Lori Puckett of Eaton; one son, Michael, at home; his mother Florence Paxton of Dayton; one sister, Joyce Murray of Arizona; aunts and uncles. Nephew, Jeff Murray, Niece, Joanna Murray.