Sentry Savannah is the National Guard Bureau's premier counter-air exercise specializing in fourth and fifth-generation fighter tactics," explained Lt. Col. Steven Thomas, exercise director for Sentry Savannah 22-1. "The purpose of the exercise is to be able to bring in all of these different assets and be able to train face to face and learn from each other and learn the different tactics that each fighter brings to a fight to a near-peer adversary."
As the Air National Guard's (ANG's) primary large-scale fourth- and fifth-generation fighter exercise.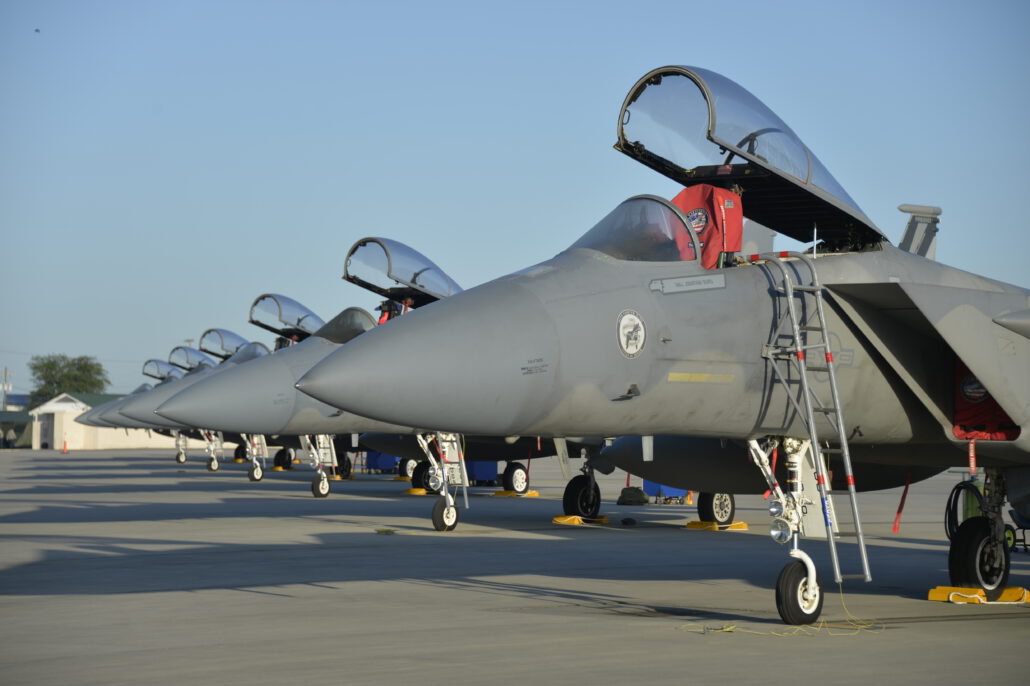 Throughout the two-week-long Sentry Savannah, air and ground crew exercised the ability to rapidly generate and fight in simulated air battles in a military operations airspace that stretched from Charleston, South Carolina to Orlando, Florida; as well as from 30 miles to 120 miles off the East Coast. During this year's Sentry Savannah, participants successfully launched some 680 sorties, with each event centered on developing multi-capable Airmen equipped with the Agile Combat Employment mentality.
"The clear benefit here at Sentry Savannah is the tactical air combat training," said Capt. Kevin Danaher, pilot, Florida ANG. "We get to integrate with different airframes from across the country and learn about what other airframes bring to the fight. When we work together, we're really able to bring out the strengths in each airframe."
In addition to providing a one-of-a-kind air battle practice space, Sentry Savannah provided ANG pilots an opportunity to accomplish a significant portion of their annual flying requirements in just two weeks
The United States ANG has maintained that exercises such as the annual Sentry Savannah remain a crucial tool for America's warfighters to maintain readiness to integrate, operate and execute air superiority for the full spectrum of conflict.