Wild Boars
Eagle History
The 390th Fighter Squadron was stationed at Mountain Home AFB, Idaho. The 390th received their first F-15s in February of 1992.
The 390th FS "Wild Boars" possesses 20 airframes. Their Eagles were equipped with -220 engines, APG-63 V-1 radars, embedded GPS/INS, night-vision imaging system lighting, Joint Helmet Mounted Cueing System (JHMCS), AIM-9X and Joint Tactical Information Distribution System (JTIDS) terminals. The squadron was an independent squadron that deployed as a team with the 390th Aircraft Maintenance Unit and back shop support provided by the 366th Equipment Maintenance Squadron, 366th Component Maintenance Squadron, and 366th Maintenance Operations Squadron.
In the summer of 1996 the 390th deployed to Incirlik with the 366th Wing from Mountain Home Air Force Base, Idaho, mounted the largest single unit swap out in the five-year history of Operation Provide Comfort. The 366th Wing deployment brought a force equal to nearly half of all Air Force people assigned to OPC. They replaced the 23rd Fighter Squadron from Spangdahlem Air Base, Germany, along with the 492nd and 493rd Fighter Squadrons from RAF Lakenheath, England.
The 390th deployed twice to Shaikh Isa AB, Bahrain, to support Operation Southern Watch. In 1997 the 366th Air Expeditionary Wing deployed to Shaikh Isa AB [aka Sheik Isa / Shaikh Asa] Air Base, Bahrain (now known as Isa Air Base) from 24 September 1997 through 02 Octber 1997, with 6 F-15C. The 390th deployed for the second time in 1998 to Shaikh Isa AB . These Air Expeditionary Force (AEF) deployments showed that the 366th Wing could employ and sustain its composite force while conducting the mission. The Wild Boars returned on a second rotation relieving the unit who had replaced them after the wing's first visit to Bahrain and participated in exercise Initial Link 1998. This historical first set the pace and made way for operational advancements. The 366th Wing then helped develop the way the Air Force will fly and fight in the next century through its participation as the lead AEF unit during Expeditionary Force Experiment 98. This CSAF experiment combined actual flights and combat simulations to create realistic war fighting environments. It aimed to rapidly mature initiatives that integrated air and space competency while applying decisive air and space power, thus dramatically improving command and control.
The Wild Boars deployed to Prince Sultan AB, Saudi Arabia in 1997 and 1999 in support of operation Southern Watch. And also to Incrilik AB, Turkey during the 1999 transition into the new millennium in support of operation Northern Watch.
In 2008 the 390th deployed to Shaikh Isa AB, Bahrain to participate in Initial link 2008 and OEF.
The last Eagles left the 390th Fighter Squadron on the 23rd of September 2010.
(I am looking for more information of the 390 FS, like squadron rituals, history, personal stories related to the 390 FS etc)
Squadron Photos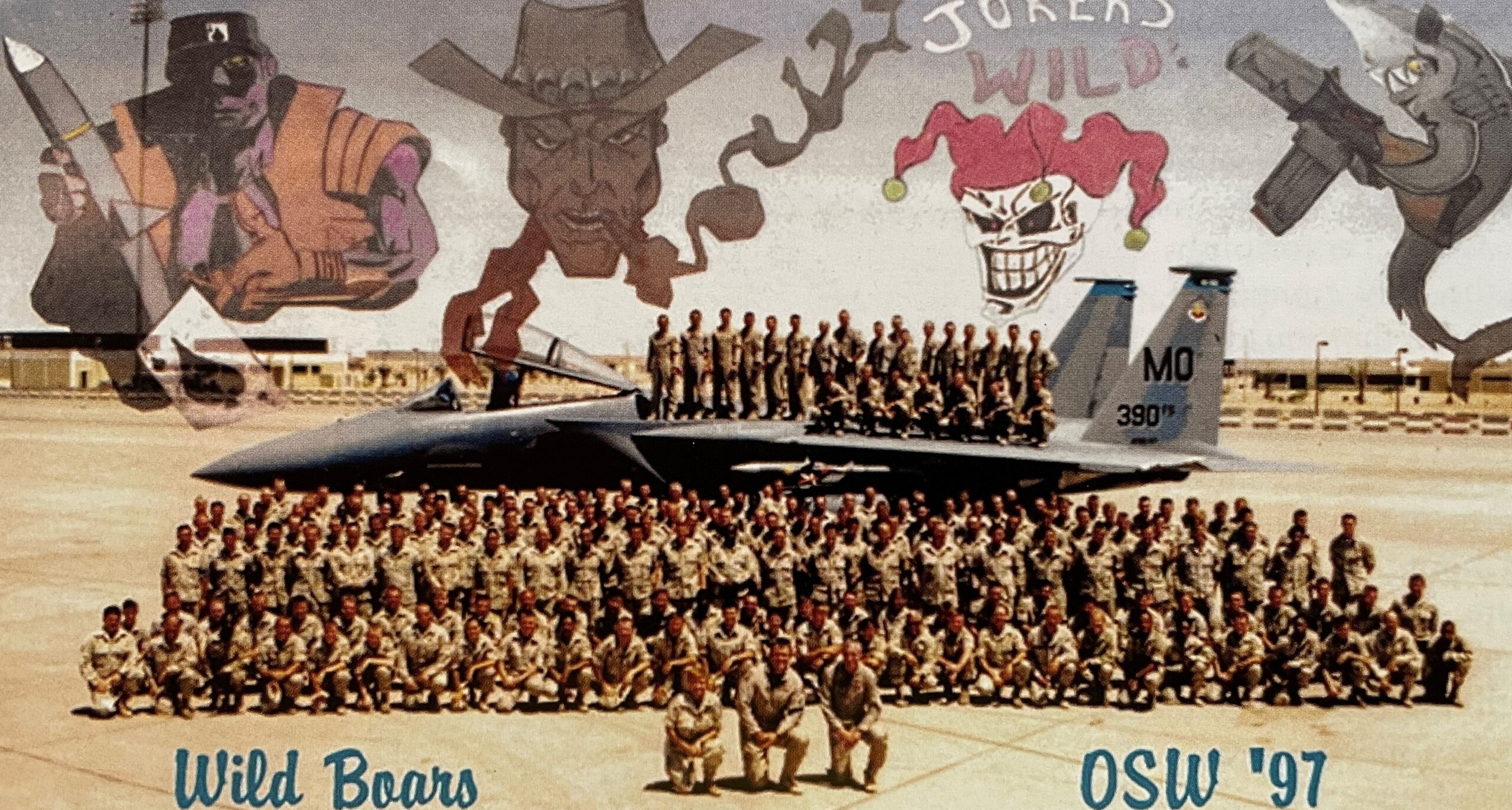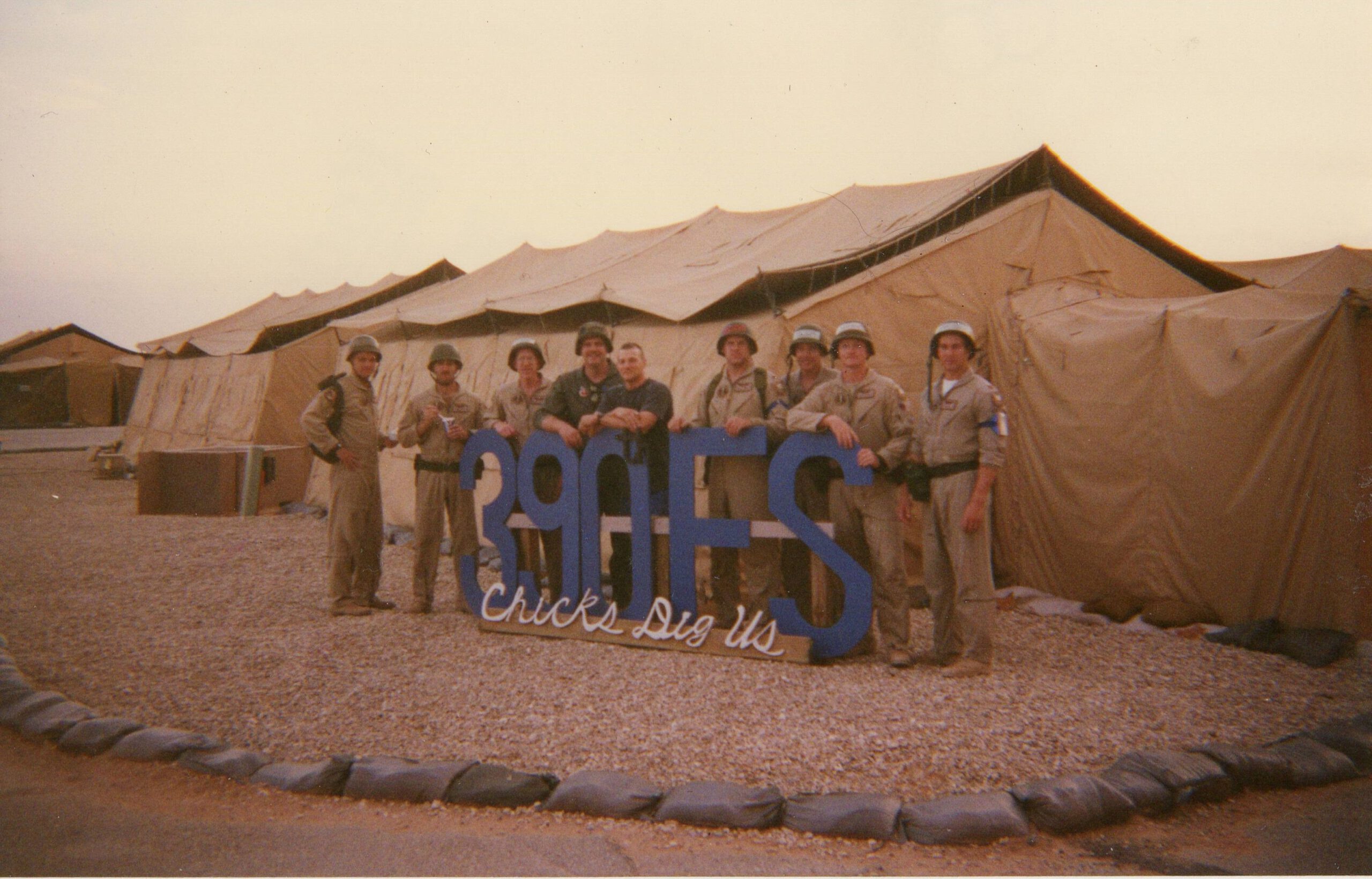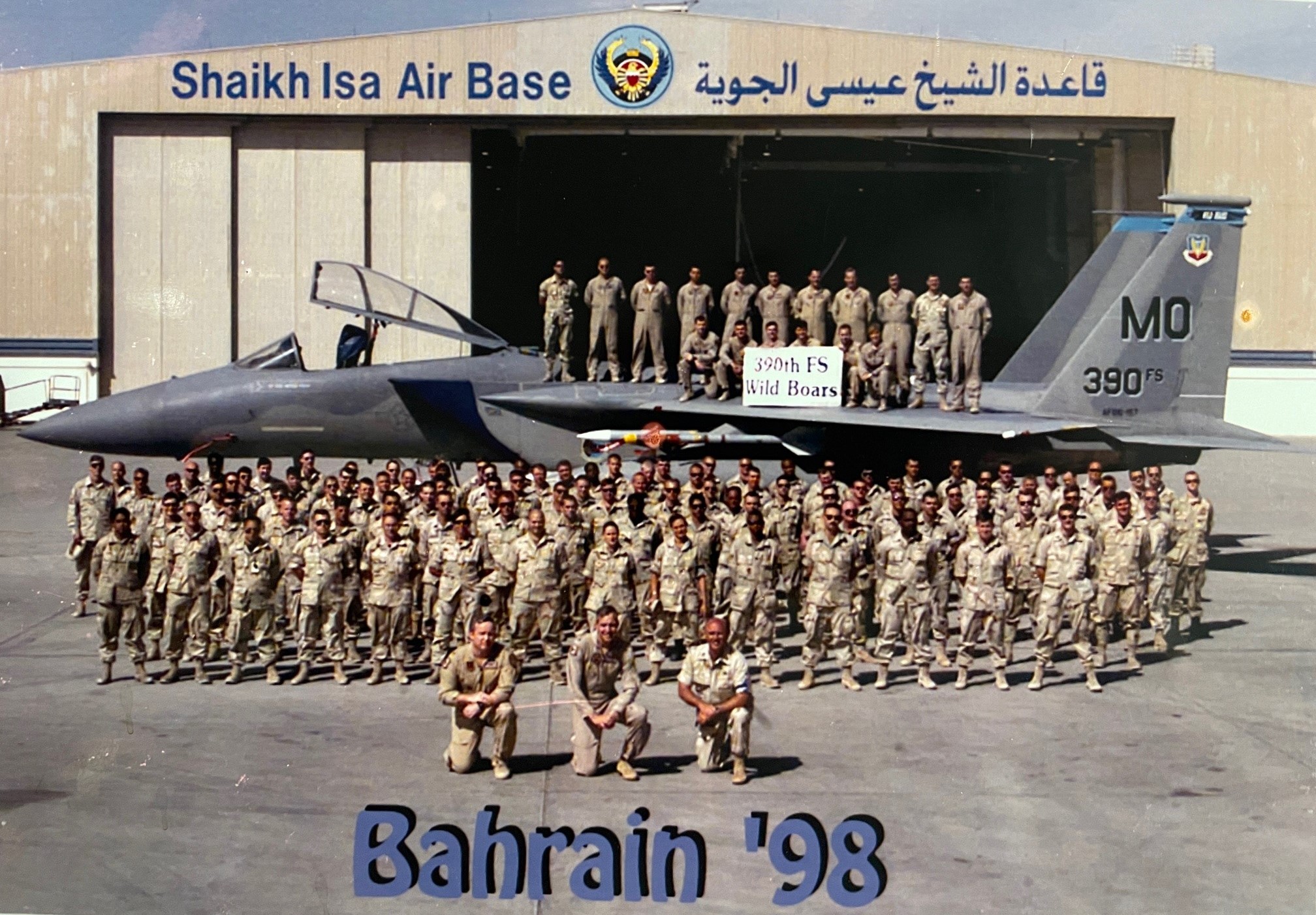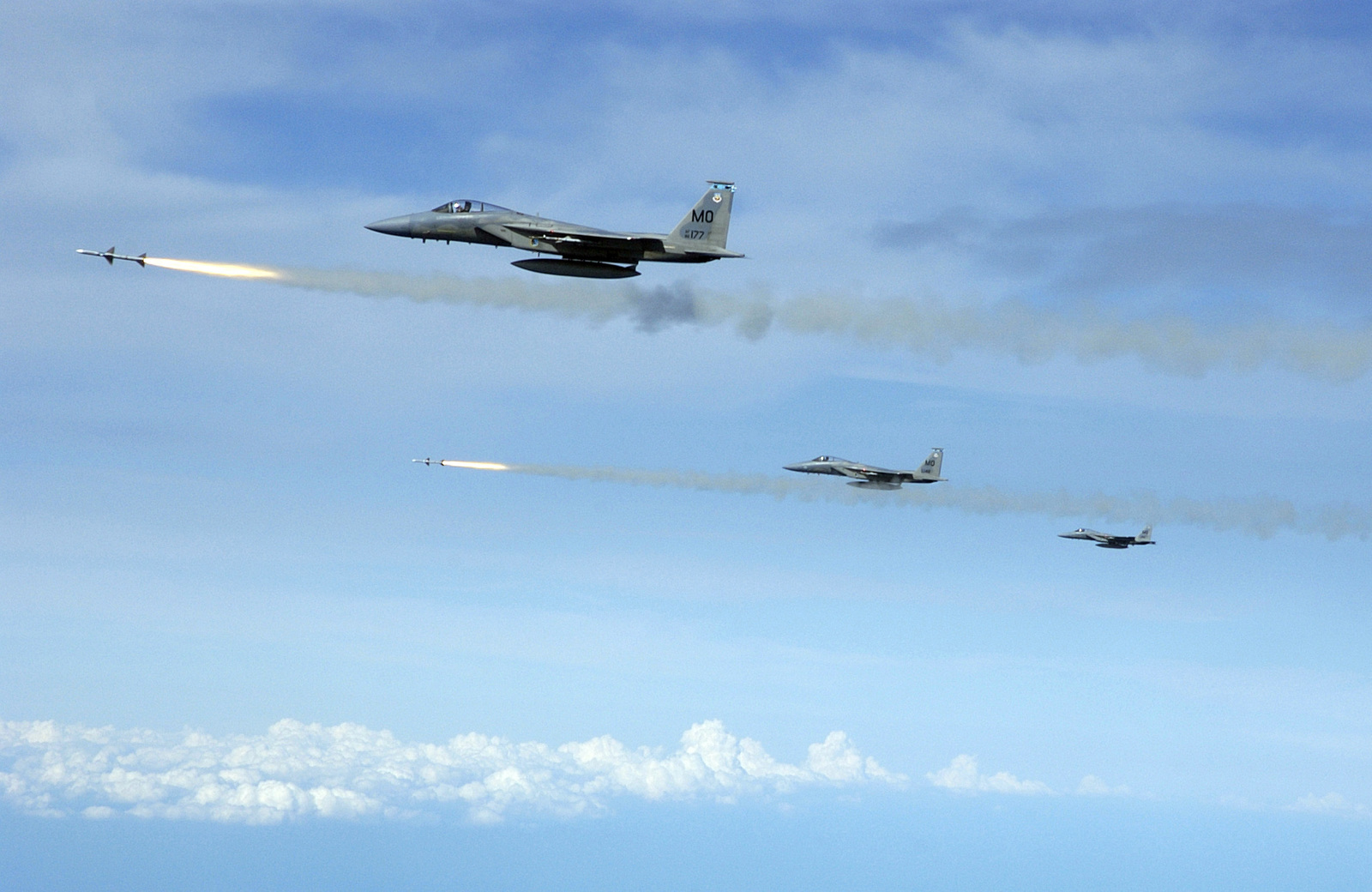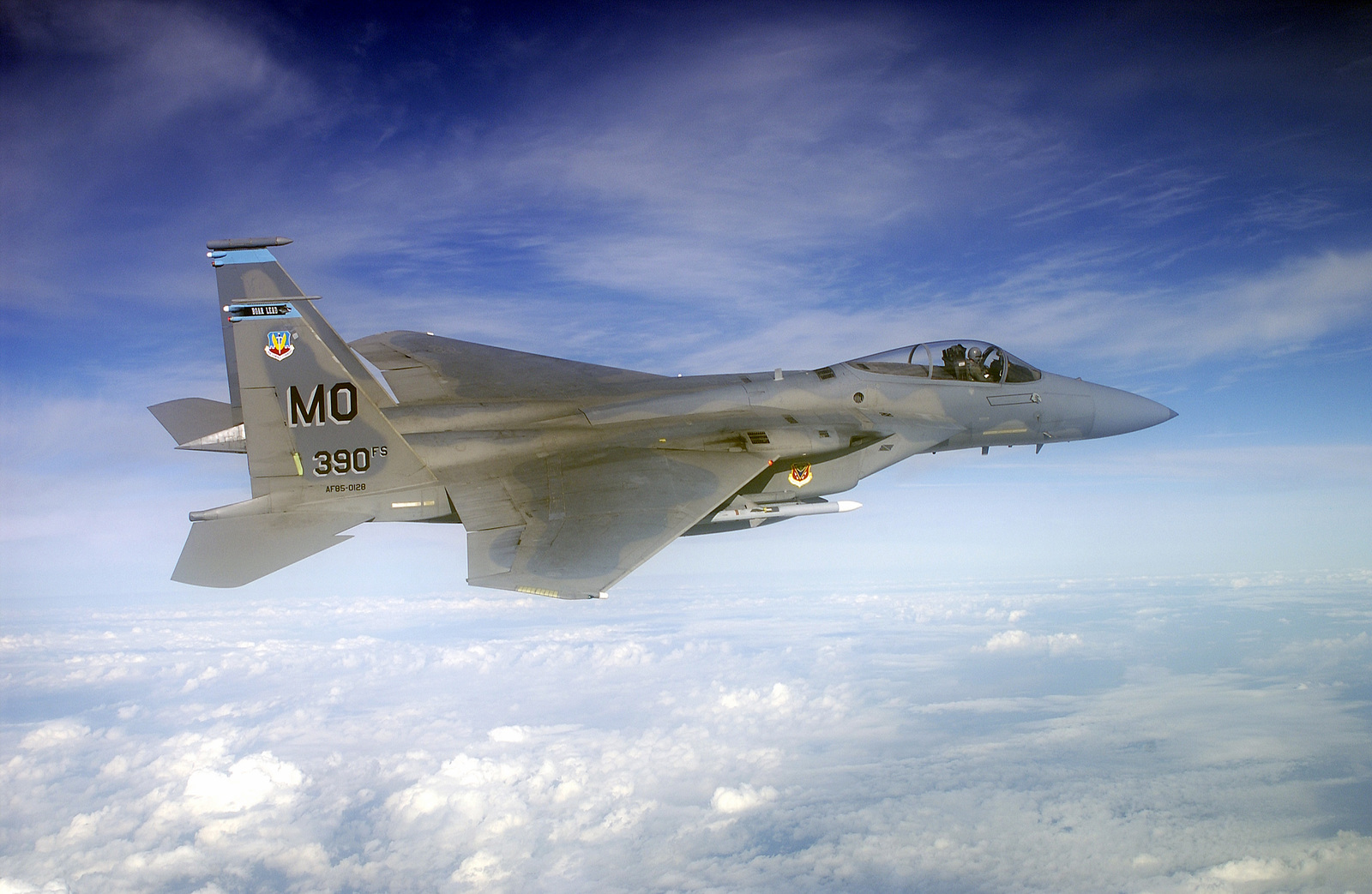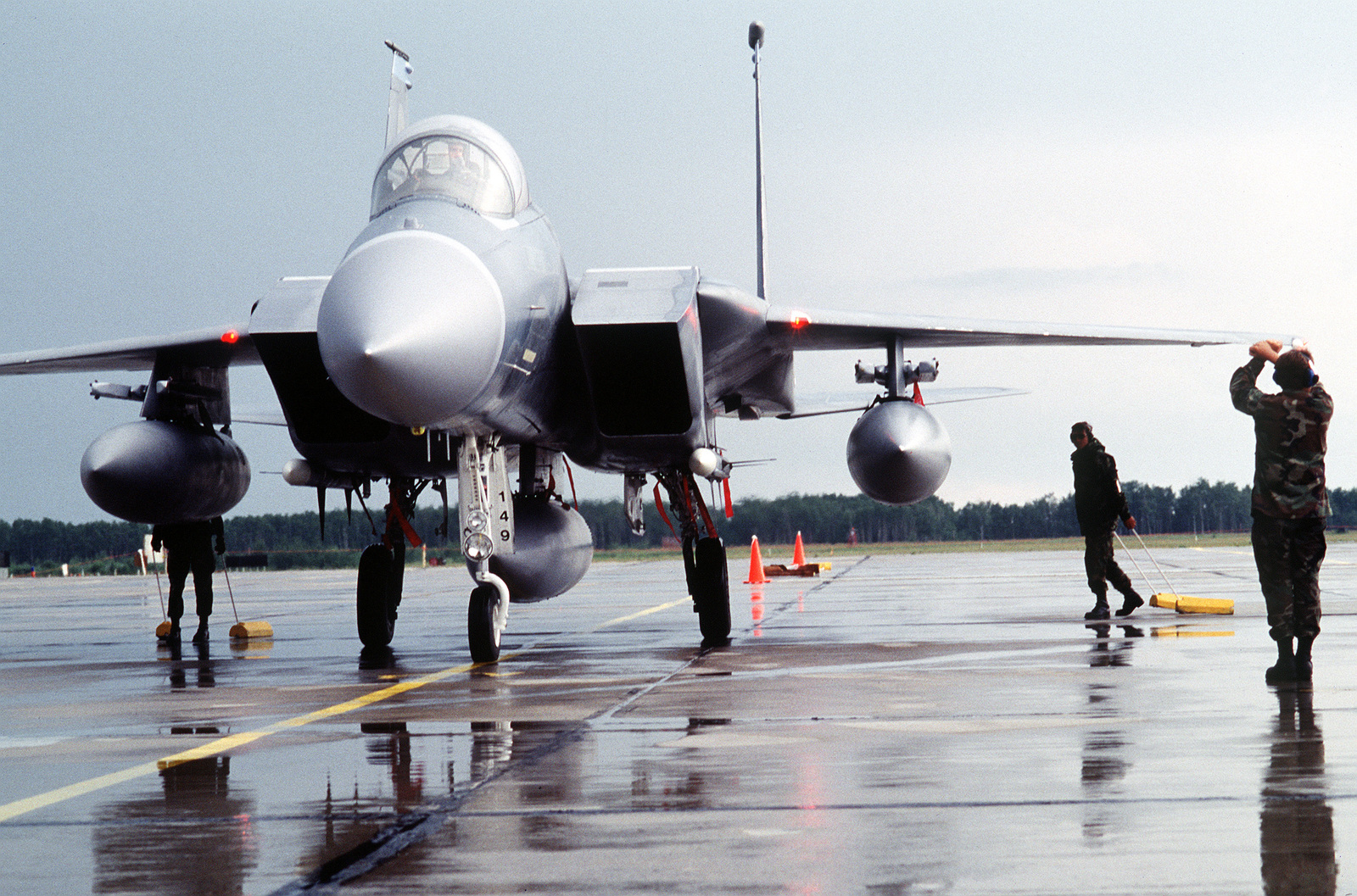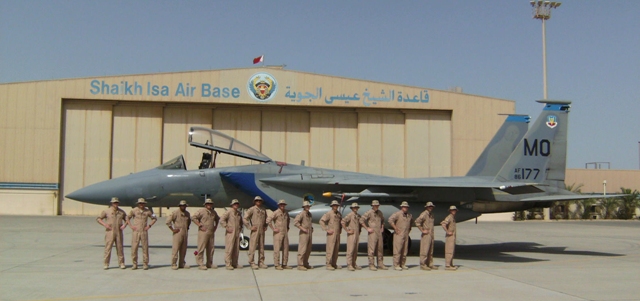 MOUNTAIN HOME AIR FORCE BASE, Idaho – Members of the 390th Fighter Squadron "Wild Boars" stand in front of one of the six F-15Cs on the flightline in Shaik Isa Air Base, Bahrain. The 390th FS participated in a multi-national exercise, FAZAA I, which included forces from the Gulf Coast Coalition states, which are Iran, Iraq, Kuwait, Saudi Arabia, Qatar, the United Arab Emirates and Bahrain, as well as Jordan and Italy May 9 to 18. (Courtesy photo)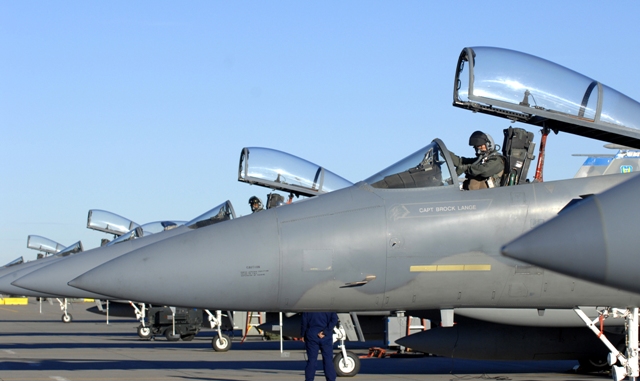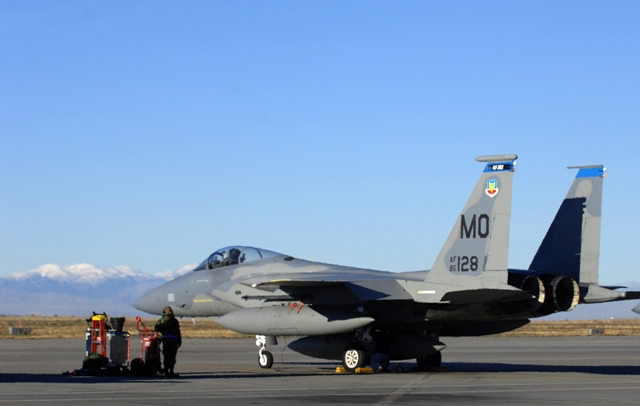 390th Fighter Squadron F-15 Farewell