story by 1st Class Jakob Hambright, 56 FW/PA
LUKE AIR FORCE BASE, Ariz. – For the Airmen at Luke Air Force Base, Arizona, the mission to train the world's greatest fighter pilots revolves around two aircraft; the F-16 Fighting Falcon and F-35 Lightning II. Geo-separated, the 550th Fighter Squadron based at Kingsley Field, Oregon, and assigned to the 56th Fighter Wing, extends the mission to include the F-15C Eagle.
Attached to the 173rd FW, the 550th FS serves as the U.S. Air Force's only formal F-15 training unit and is the largest total force integrated active association in the Air Education and Training Command.
"Our mission is to train the world's greatest F-15C fighter pilots," said Lt. Col. Paul Baker, commander of the 550th FS. "We also focus on developing and training our multi-capable enlisted support force of the 550th."
As the active duty F-15C Formal Training Unit mission transitioned to the Kingsley Field, the 550th FS was activated.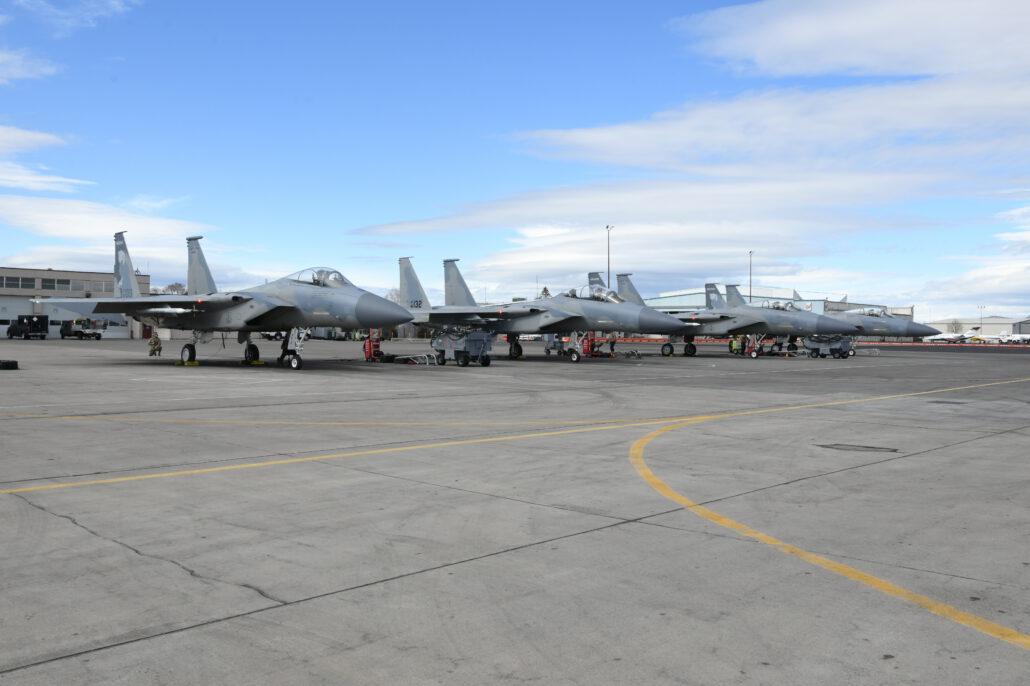 "The 550th executes the TFI construct to a high degree of success," said Baker. "We're able to provide valuable insight and knowledge to the 56th FW on something that is ingrained in how the U.S. Air Force operates as a total force."
While operating at Kingsley Field, the 550th FS has seamlessly integrated with various units in the 173rd FW, allowing the 550th FS to maintain itself while being separated from the 56th FW.
"The 550th Fighter Squadron is an integral piece of the 173rd Fighter Wing," said Col. Lee Bouma, 173rd FW commander. "When you look across our wing, it is impossible to tell who is a guardsman and who is active duty."
The 550th FS works closely with the 56th FW to accomplish the mission.