By Tech. Sgt. Matthew Plew, 48th Fighter Wing Public Affairs
Uvda Air Base, Uvda, Israel — Twelve F-15E Strike Eagles along with 262 Airmen attached to the 48th Fighter Wing, 494th Fighter Squadron from Royal Air Force Lakenheath, England deployed to Israel in support of exercise Juniper Falcon from May 7 – 22, 2017.
The 494th conducted Defense Counter Air integration training with the Israeli Air Force designed to improve Israel's qualitative military edge through air readiness; while building on the enduring partnership between the U.S. and Israel.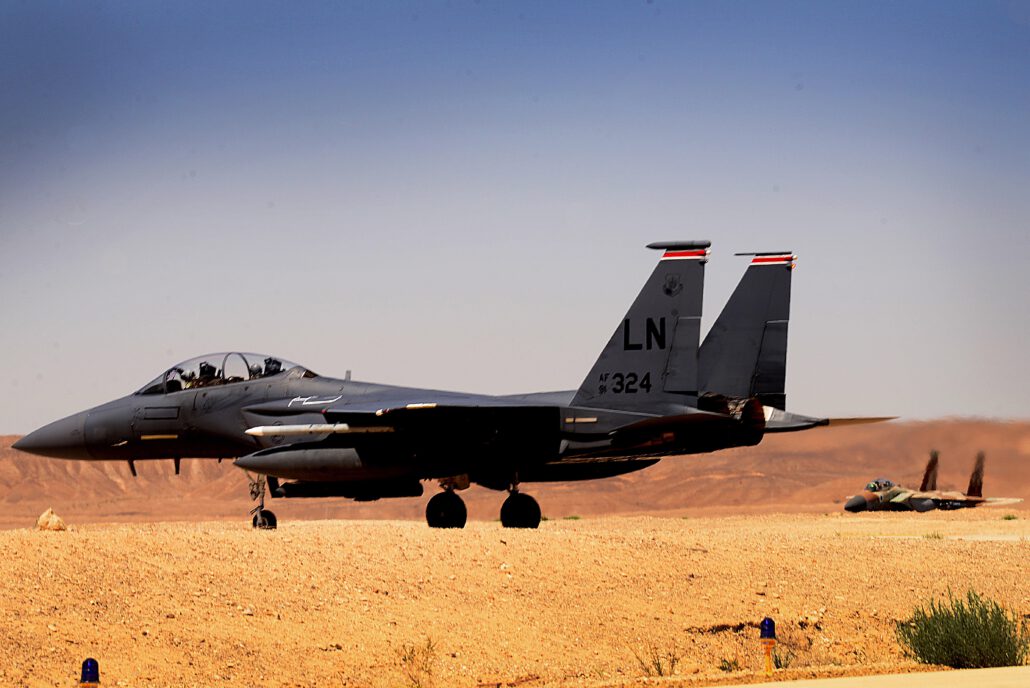 "This exercise was important for the 48th Fighter Wing because it gave us an opportunity to train with an important partner that we don't always get to train with," said U.S. Air Force Col. Evan Pettus, 48th Fighter Wing commander. "We were able to build upon our interoperability as a force and increase our confidence that we can employ together cohesively should the need ever arise."
These training sorties, which focused on air interoperability, gave the 494th "Mighty Black Panther" pilots the chance to take part in flying operations unique to the region; allowing them to become more familiar with the airspace that their Israeli allies are charged to protect.
"It's important to continue these types of exercises because, one of the great strengths of our Air Force is to be able to work with our partners and increase our interoperability and mutual understanding of each other's tactics," said U.S. Air Force Lt. Col. Michael Alfaro, 494th Fighter Squadron detachment commander.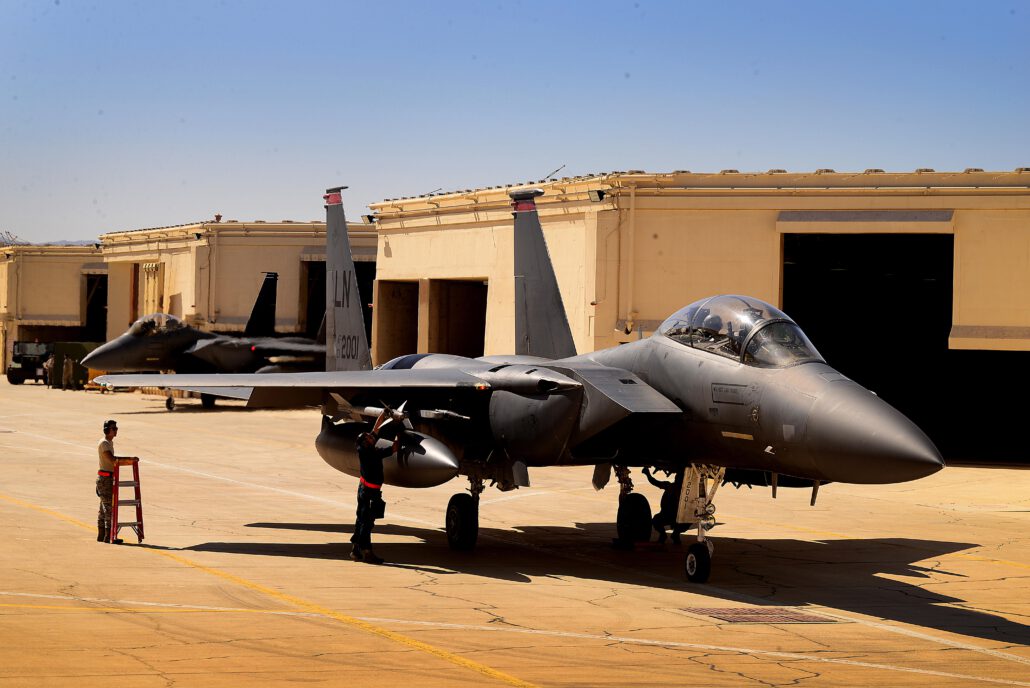 Juniper Falcon 17 represents the combination of several bi-lateral component/ Israeli Defense Force exercises that have been executed annually since 2011. These exercises were combined to increase joint training opportunities and capitalize on transportation and cost efficiencies gained by aggregating forces. Juniper Falcon, together with Juniper Cobra (held during opposite years), is part of the annual exercise continuum between United States European Command and the IDF.