Six F-15E Strike Eagles landed here with a modified munitions configuration on Apr. 25, 2021, as part of an Agile Combat Employment operation in the U.S. Central Command theater.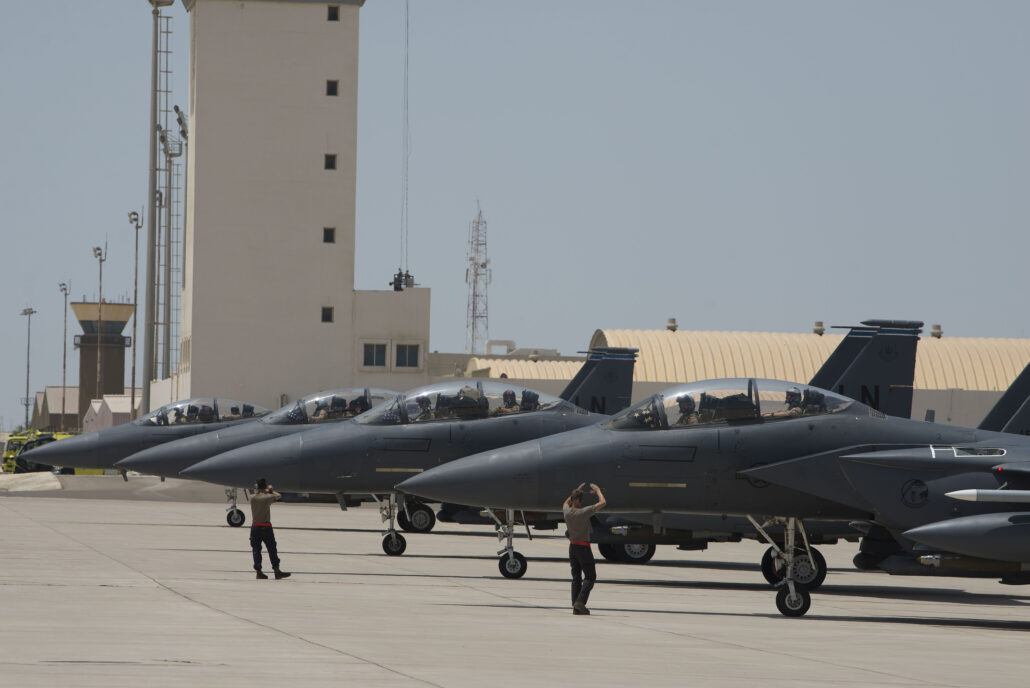 The 494th Expeditionary Fighter Squadron executed the first combat tactical ferry mission for the F-15E platform, enabling the six-ship to carry double their standard munitions load.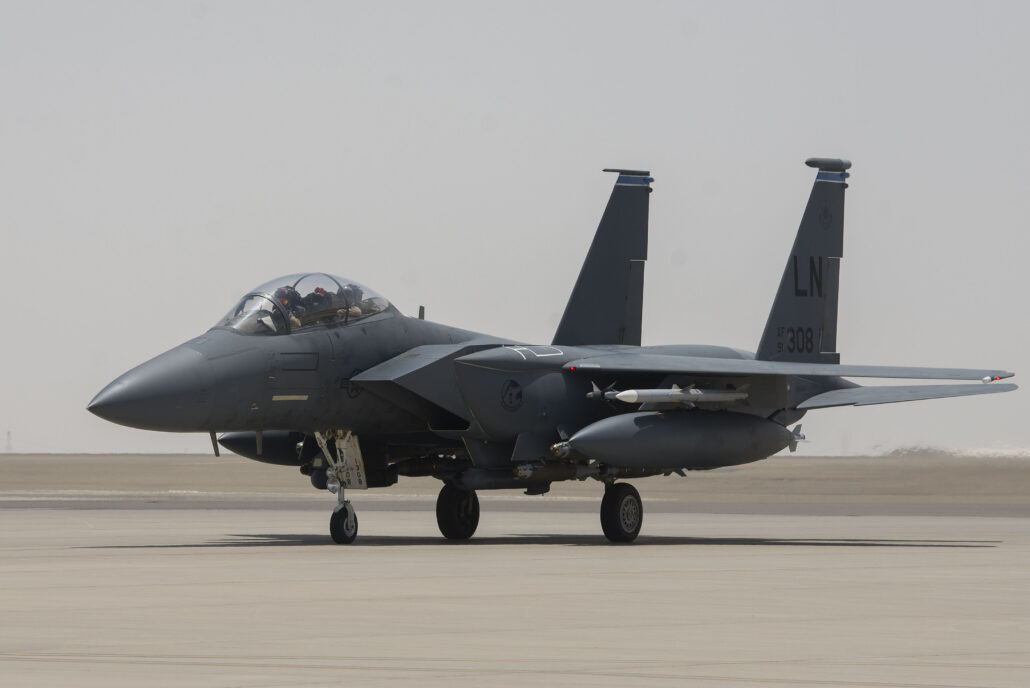 "These F-15Es are carrying what is called a 'tac-ferry' load out. What that means is we can maneuver using Agile Combat Employment, and be postured to go forward from a main operating base," said Lt. Col. Curtis Culver, 494th EFS Director of Operations. "This is the next step for the Air Force in Agile Combat Employment. So instead of having multi-capable Airmen that are exercising maneuver and logistics, now we're doing that with sustained munitions to project power."
The 85th Test and Evaluation Squadron showcased the initial ACE proof of concept on Feb. 22, 2021, when they flew an F-15E fighter aircraft carrying six JDAMS in a single sortie. The team that executed the ACE concept for combat operations included pilots, weapon system officers, maintainers, and munitions Airmen from the 332nd with support from the 380th Air Expeditionary Wing.
"We were asked to come out and support combat missions with a very short turnaround, and with the bombs not being built previously here for us," said Capt. Jessica Niswonger, 494th EFS weapon system officer and mission planner. "By carrying more bombs than we'd actually carry to drop, we're setting up the initial days of combat."
The fighter squadron, also known as the "Panthers," are forward deployed from their home station at Lakenheath Air Base, England.
"The Panthers train for this routinely back in [U.S. Air Forces Europe], so we're always ready to flex," said Culver. "We have the ability to be unpredictable, and we have additional flexibility with multiple sorties worth of ammunition available. The Panthers are obviously pumped to be part of this."
The 494th EFS re-located to Al Dhafra Air Base from an undisclosed location in order to support U.S. Air Forces Central priorities to promote regional security, as well as posture for future air warfare capabilities.
"It was a great moment," said Niswonger, referring to witnessing the arrival of the six F-15Es. "I'm just glad to have the team here and now we're going to get ready for combat ops."
The forward deployed 494th EFS will begin flying air tasking orders immediately to support U.S. Central Command priorities.