U.S. Air Force Airmen and F-15E Strike Eagle aircraft assigned to the 492nd Fighter Squadron, 48th Fighter Wing, Royal Air Force (RAF) Lakenheath, England, arrived at Andravida Air Base, Greece, to support INIOCHOS 22. The exercise is a Hellenic air force-sponsored operational and tactical level field training exercise, hosted by the Hellenic Air Tactics Center at Greece's fighter weapons school, located at Andravida Air Base, Greece, from March 27 to April 7, 2022.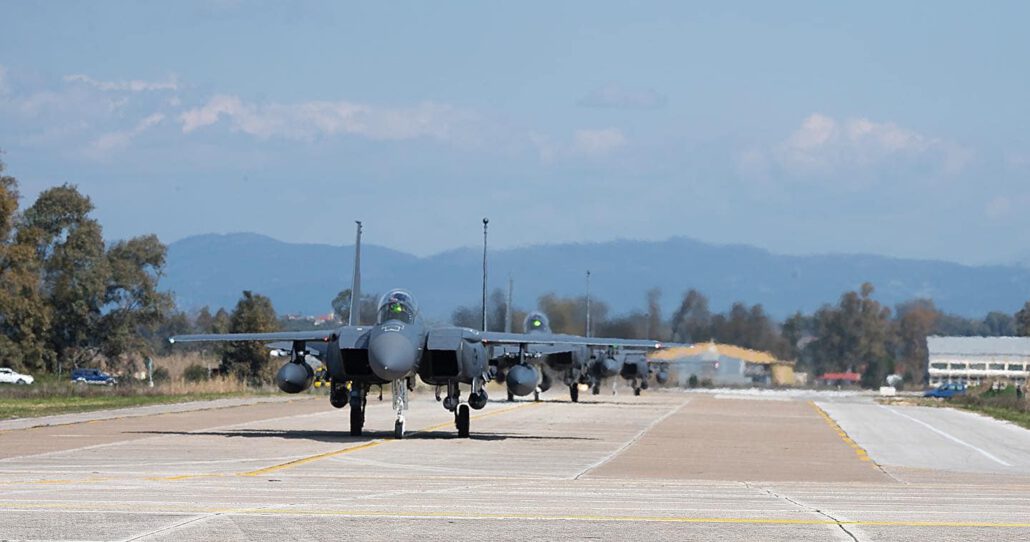 The exercise aims to enhance combat readiness and fighting capability, while providing participants the opportunity to develop capabilities planning and conduct complex air operations in a multinational, joint force environment.
Along with the U.S., Cyprus, France, Israel, Romania, Italy, Slovenia, Austria, and Canada are scheduled to support. Participation in multinational exercises like INIOCHOS 22 enhances our professional relationships and improves overall coordination with allies and partner militaries during times of crisis.
"The training INIOCHOS 22 provides to our joint, multinational force really embodies the way we want to do business throughout the European theater: always pushing the limits of our agility and honing our readiness, all in lockstep with our allies and partners," said Gen. Jeff Harrigian, commander of U.S. Air Forces in Europe and Air Forces Africa. "This training provides our wider team valuable, realistic opportunities to train for today's fight–so if ever called upon, we can win."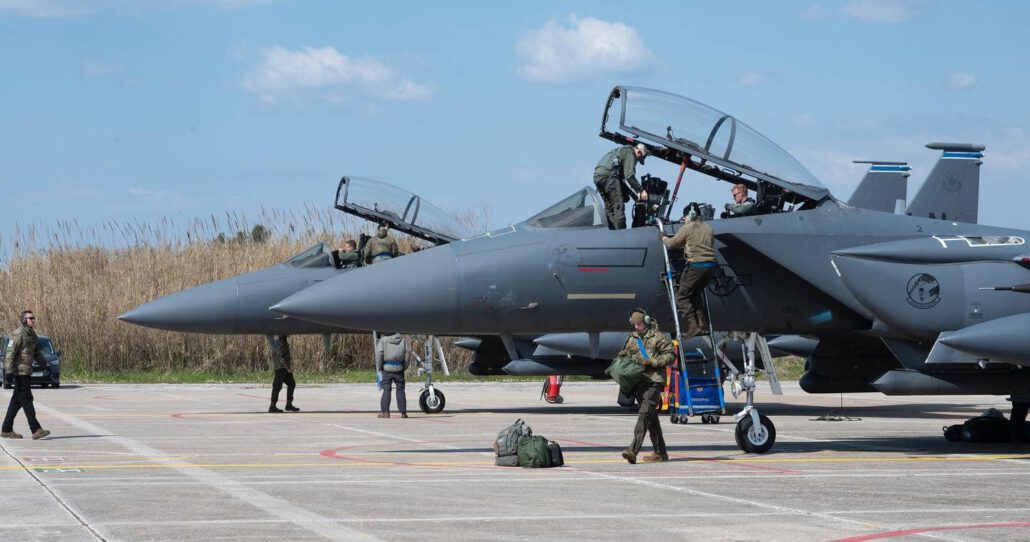 Additional U.S. forces scheduled to participate include MQ-9 Reaper aircraft assigned to the 124th Attack Squadron, flying out of Naval Air Station Sigonella, Italy, and Joint Terminal Attack Controllers assigned to the 4th Air Support Operations Group, Wiesbaden, Germany, the 4th Combat Training Squadron, Ramstein, Germany, and the 7th Air Support Operations Squadron, Ft. Bliss, Texas.
Our ability to quickly respond and reassure allies and partners rests upon the fact that we are here, in Europe, forward and ready.