By Senior Airman JaNae Capuno, 366th Fighter Wing Public Affairs
MOUNTAIN HOME AIR FORCE BASE, Idaho — The sun set over Utah's snow-capped mountains, casting orange and blue hues of light which engulfed a freshly built base, constructed by nearly 100 Airmen from almost every squadron at the 366th Fighter Wing.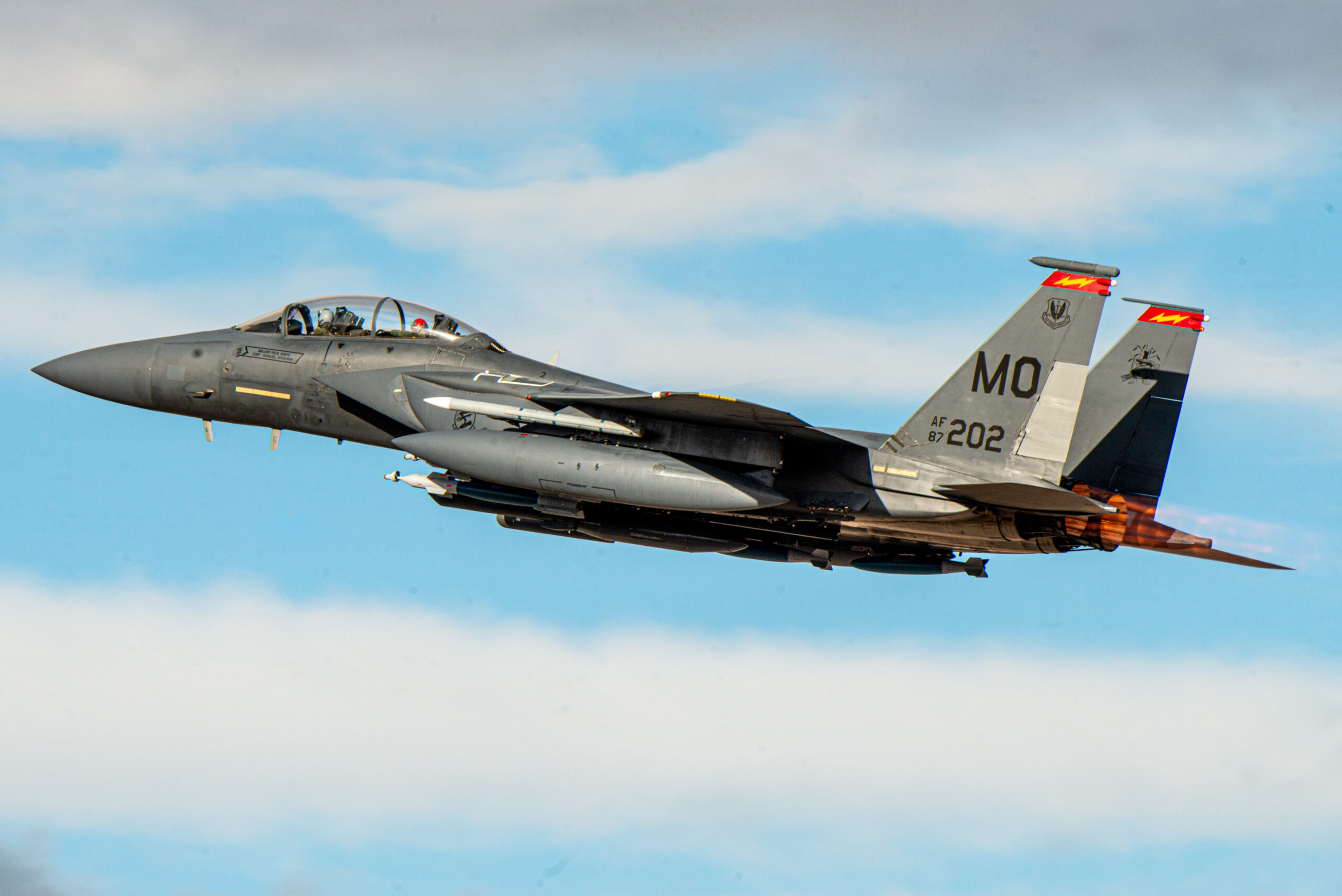 Personnel, exhausted from a hard day's work, turned in early – preparing for the following days to come. The exercise, dubbed as "Raging Gunfighter", had only begun. Airmen would need to work together as a team to sustain their living for nearly a week.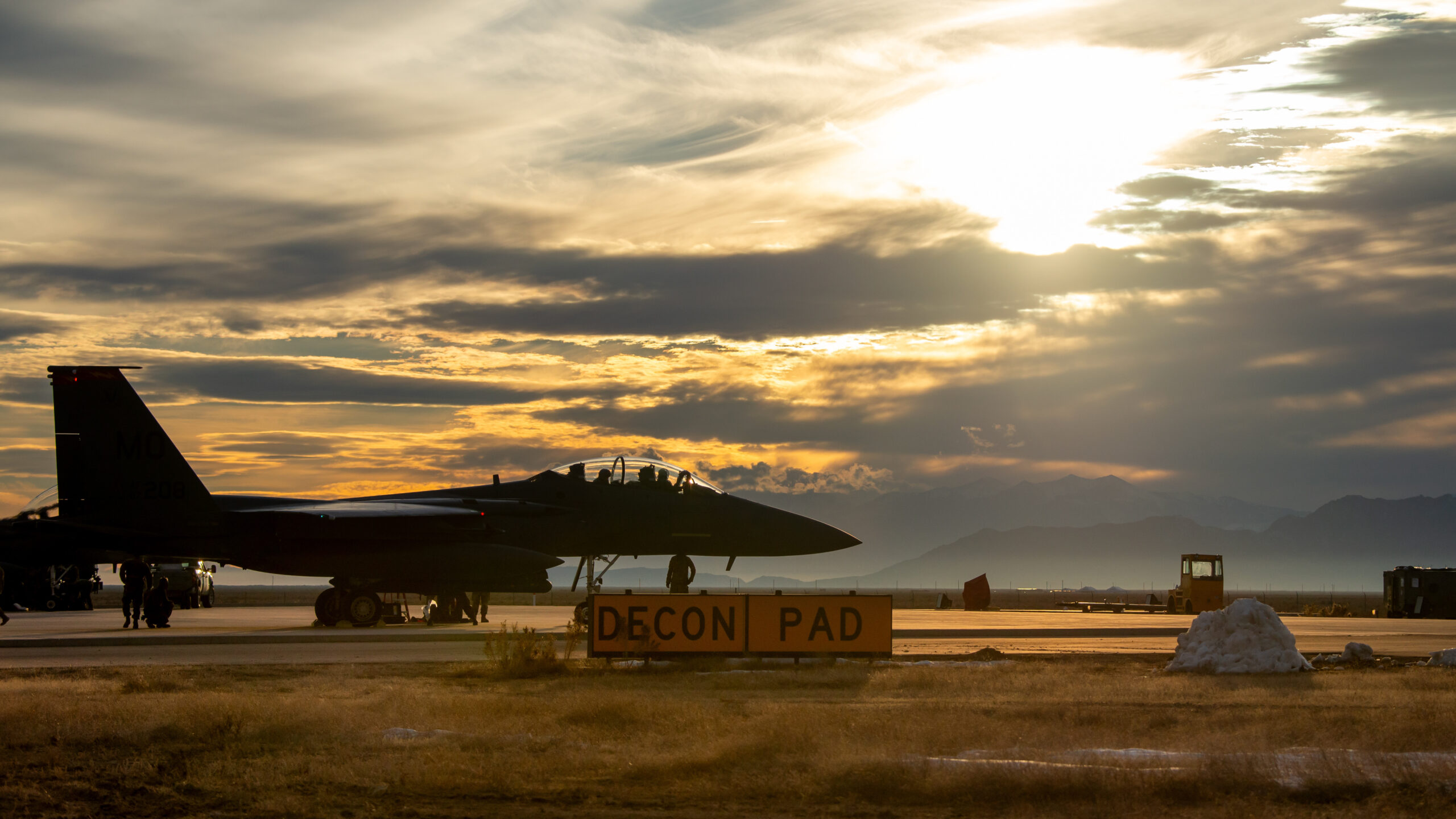 Raging Gunfighter tested the capabilities of Airmen to deploy at a moment's notice, Feb. 1 – 4, to Dugway Proving Grounds, Utah.
"Raging Gunfighter is an experimental exercise, it's the first of its kind that the U.S. Air Force has ever conducted," said Senior Airman Jessie Antal, 366th Security Forces Squadron response force leader.
"Air Combat Command is building the concept of deploying multi-capable Airmen (MCA), translating them into multiple career fields, then teaching the different aspects of each other's jobs to help enhance readiness among the force."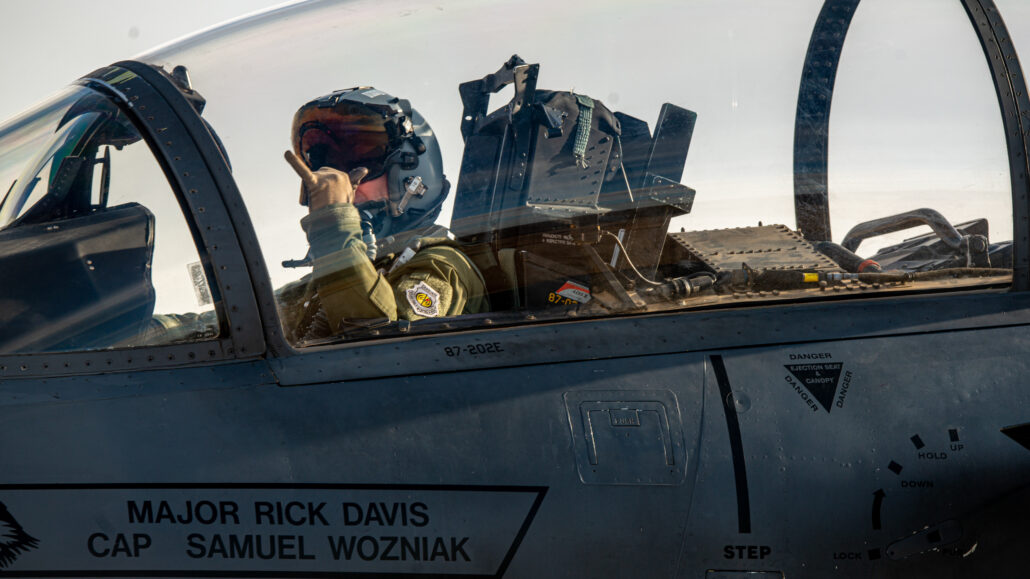 The day started before sunrise, with Airmen loading into buses around 4 a.m. after going through a simulated personnel deployment function line. The buses convoyed from Mountain Home AFB to Dugway – a trip which expanded over 380 miles.
The hard work of constructing tents and unloading heavy equipment from the convoy trucks was the first obstacle of many. Driven by the mission and beat down by the job, Airmen endured the fatigue of setting up a base from the ground up.
Pouring in nearly 24 hours of sweat proved to be nothing short of ruthless, but their efforts remained smooth and coordinated like a finely tuned machine.
"I was absolutely tired – extremely tired," said Staff Sgt. Kevin Rivera Calzada, 366th Civil Engineer Squadron electrical power production journeyman. "I got here a little early – we were setting up and unloading ahead of time before the rest of the convoy arrived. We had to figure out where to put the generators to keep them out of the mud. When the convoy showed up, it was absolutely great, because it took a lot of weight off my partner and I's shoulders."
By 7 p.m., their masterpiece was complete – Airmen sculpted a fully operational hub and self-sustained their mission for five days. The assembled compound incorporated tents divided into working offices and living quarters, a flight kitchen, heavy equipment and a munitions pad to conduct integrated combat turns (ICTs) on F-15E Strike Eagles.
"Most of everything was brought on our backs," said Capt. Elizabeth Shuler, 366th Civil Engineer Squadron exercise camp commander. "We didn't have to rely much on Michael Army Airfield, which was by design. We wanted to see how self-sustaining we could really be."
Each squadron had something to offer in terms of sharing expertise; Civil Engineering oversaw the construction of tents, Security Forces held Shoot Move Communicate and base defense training, while Logistics Readiness Airmen taught personnel how to operate heavy vehicle equipment.
"The reason why it's important to teach all these different concepts, is so we can have a better understanding of these different career fields," Antal said. "When we go down range, we want to be able to depend on others to know how to adjust to doing something they're normally not required to do."
By the peak of the exercise, leadership conducted a capstone event to put their multi-capable skills to the test – Airmen conducted an ICT and defended the base from simulated adversaries, demonstrating their acquired skills from relying on their team members.
Overall, this exercise furthered the multi-capabilities among Airmen and strengthened each other's bond. Through their isolation, they learned to develop trust amongst each other. A quality that no class or textbook can teach, yet it's a quality the U.S. Air Force relies on to produce cohesive units to the mission.