The Air Force wrapped up its first William Tell Air-to-Air Competition in 19 years on Sept. 15, at the Air Dominance Center in Savannah, Georgia.
Airmen from across active and guard wings participated in William Tell 2023, which tested aircrew performance in air superiority, weapons and tactics use, weapons loading, maintenance, command and control, intelligence and weapons director competitions.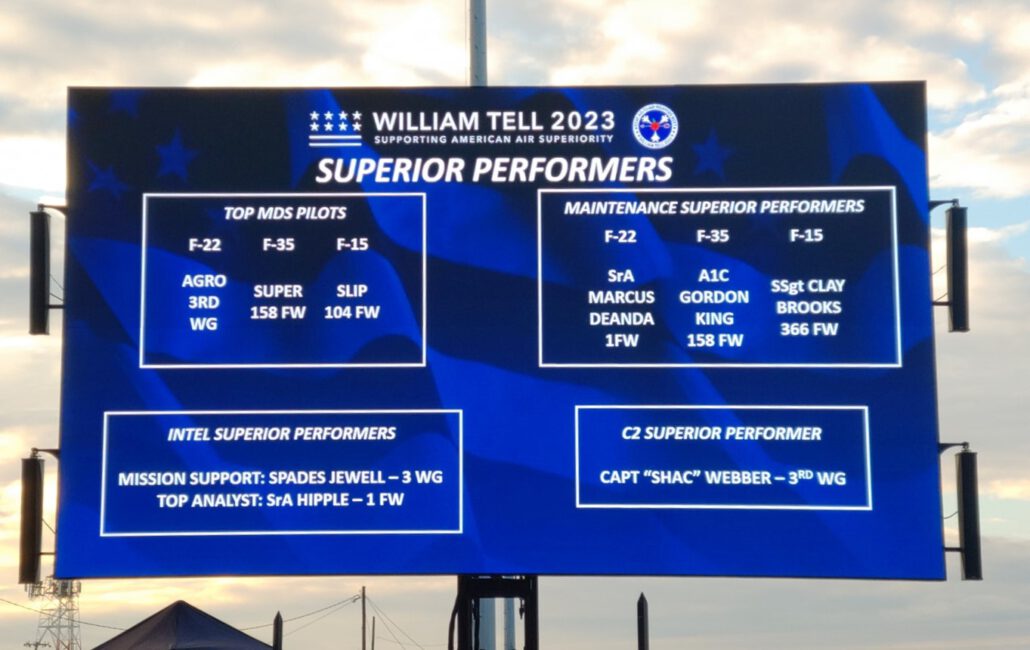 "Rule number one for fierce competitors is when the competition is over, you celebrate and congratulate the winners," said Gen. Mark Kelly, commander of Air Combat Command.
The week-long event showcased the air-to-air capabilities of the F-22 Raptor, F-35 Lightning II and F-15 Eagle and Strike Eagle units representing various Air Combat Command, Pacific Air Force and Air National Guard units.
The winners were announced at the William Tell 2023 Closing Ceremonies Friday night.
2023 Winners: