Air Force to replace F-15s on Okinawa with more advanced fighters on rotation.
TOKYO — The Air Force will withdraw its two squadrons of F-15 fighters on Okinawa over two years starting Tuesday and replace them with rotational squadrons of more advanced fighters, an Air Force spokeswoman said Friday.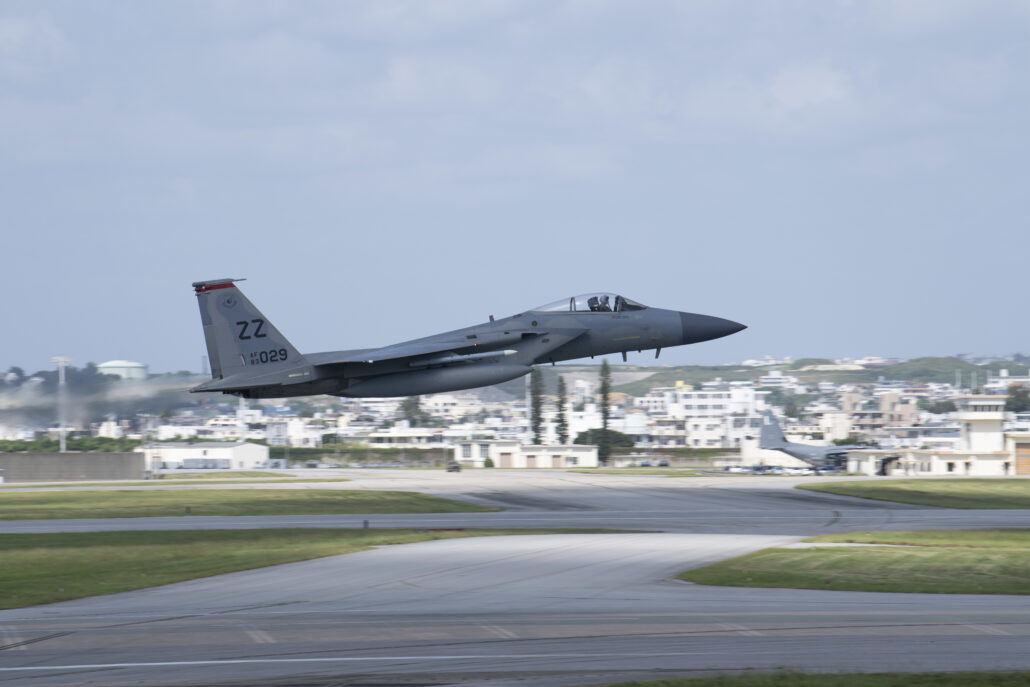 The Department of Defense "will commence a phased withdrawal" of F-15 C/D Strike Eagles deployed to Kadena Air Base, spokeswoman Ann Stefanek said in an emailed statement provided by Kadena to Stars and Stripes on Friday evening.
Published reports Thursday and Friday said the rotational aircraft will come initially from F-22 squadrons in Alaska.