By Staff Sgt. Benjamin Ingold
MOUNTAIN HOME AIR FORCE BASE, Idaho —
The 366th Fighter Wing lead wing force elements conducted exercise Double Barrel 23-1 Oct. 17-21.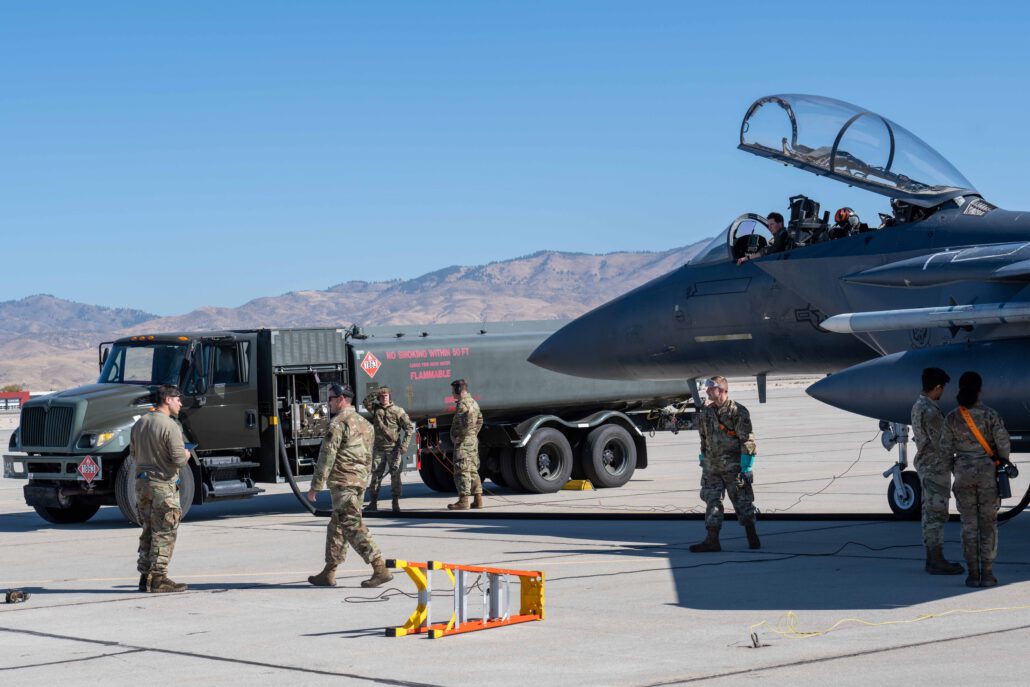 Lead Wing exercises are named based on the level of integration between the airbase squadron, command and control element, and the mission generation force element. A single component exercise is known as a pistol. double barrel combines two components and all three operating in unison is a cannon.