By Staff Sgt. Benjamin Ingold
MOUNTAIN HOME AIR FORCE BASE, Idaho —
The 366th Fighter Wing lead wing force elements conducted exercise Double Barrel 23-1 Oct. 17-21.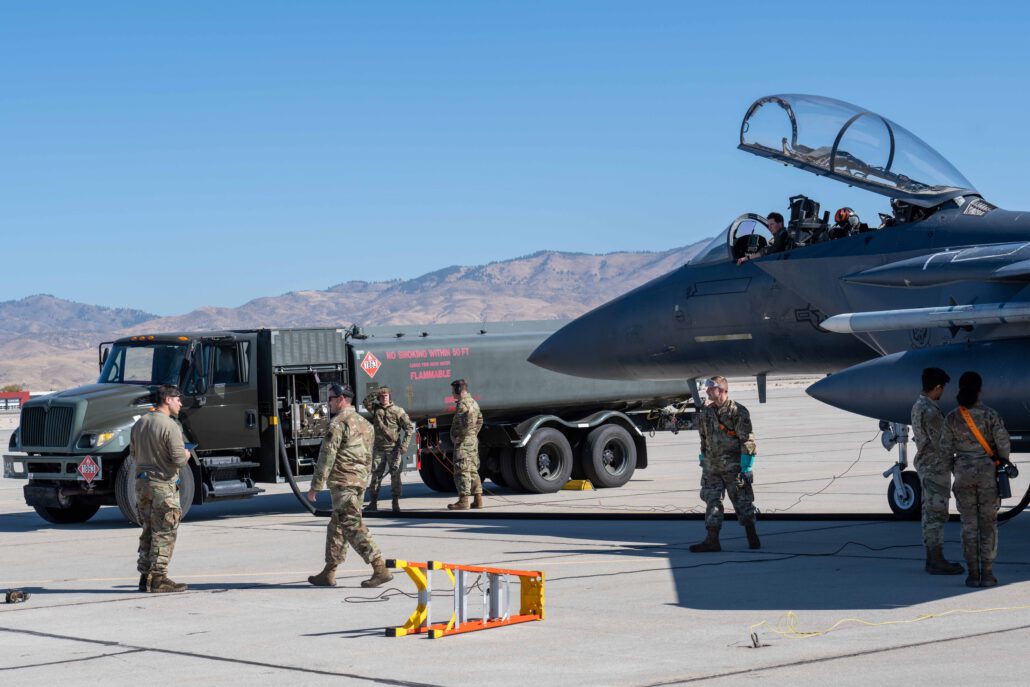 Lead Wing exercises are named based on the level of integration between the airbase squadron, command and control element, and the mission generation force element. A single component exercise is known as a pistol. double barrel combines two components and all three operating in unison is a cannon.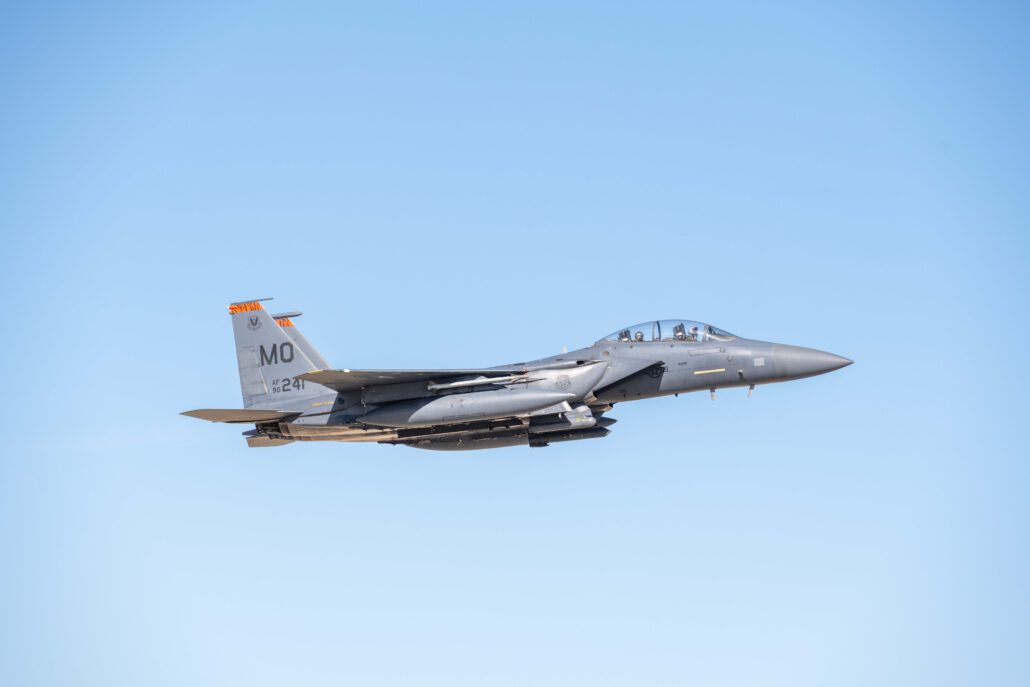 Double Barrel 23-1 tested the Gunfighter A-Staff's ability to operate as an ABS with integrated command and control capabilities, refined operational competencies and increased the number of lead wing capable Airmen.
"The 366th Fighter Wing is prepared to deploy anywhere in the world during our available phase within ten days of the order to deploy," said Col. Ernesto DiVittorio, 366th FW commander. "We can set up these bases within hours and have communications established within a matter of minutes."
Double Barrel 23-1 began with the 366th Civil Engineer Squadron constructing a temporary wing operation center and the 366th Communications Squadron setting up command and control systems. The lead wing team then executed realistic training scenarios involving contingency response, aircraft command and control and agile aircraft refueling operations.
"The Gunfighters exceeded our already very high expectations," said Lt. Col. Brandon Mackay, 366th FW chief of staff. "Intelligence was running at a high speed, the planning that took place was high quality and fast, and the execution by our ABS was strong. There were some challenges in communicating between Force Elements, but overall, we developed ways ahead for each barrier that we encountered. That is probably one of the greatest things that is coming out of Lead Wing and Agile Combat Employment operations, our Airmen are becoming more comfortable and proficient in solving problems in a rapid, high-stakes environment."
Double Barrel 23-1 is one of the final tests of the Gunfighter A-Staff before their lead wing initial operational certification.
"We have another pistol in December and then a cannon in January before we get to our certification event, Agile Flag," said Mackay. "These exercises are helping us build up a pool of trained warriors that are essentially leading the entire Air Force in changing the way we fight."