Story by Allied Air Command Public Affairs Office
RAMSTEIN, Germany – F-15E Strike Eagles from the 4th Fighter Wing have landed at Amari Air Base, Estonia and Danish fighters will arrive at Siauliai Air Base, Lithuania tomorrow to bolster the forces already deployed under the long established NATO Air Policing mission.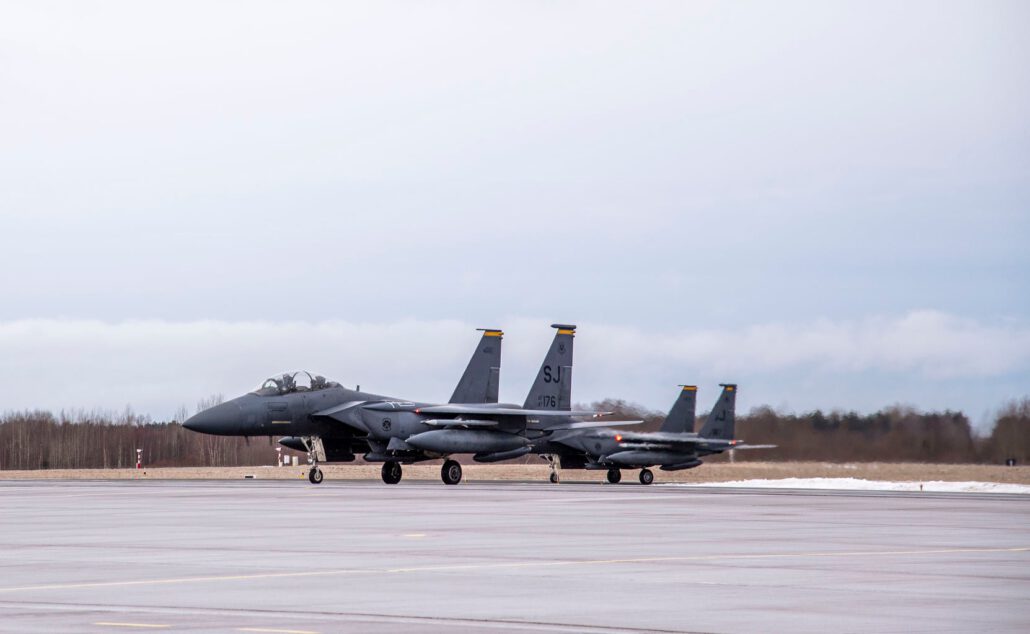 Danish F-16s will arrive in Siauliai to work alongside the Polish F-16s that deployed there on 1 December 2021 to conduct Baltic Air Policing (BAP). The US F-15s landed at Amari to integrate with the current detachment of Belgian F-16s; both detachments will execute the enhance Air Policing (eAP) mission. The aircraft plan to work with other Allied nations throughout the Baltics practicing air-to-air and air-to-ground training manoeuvres in addition, to the Air Policing missions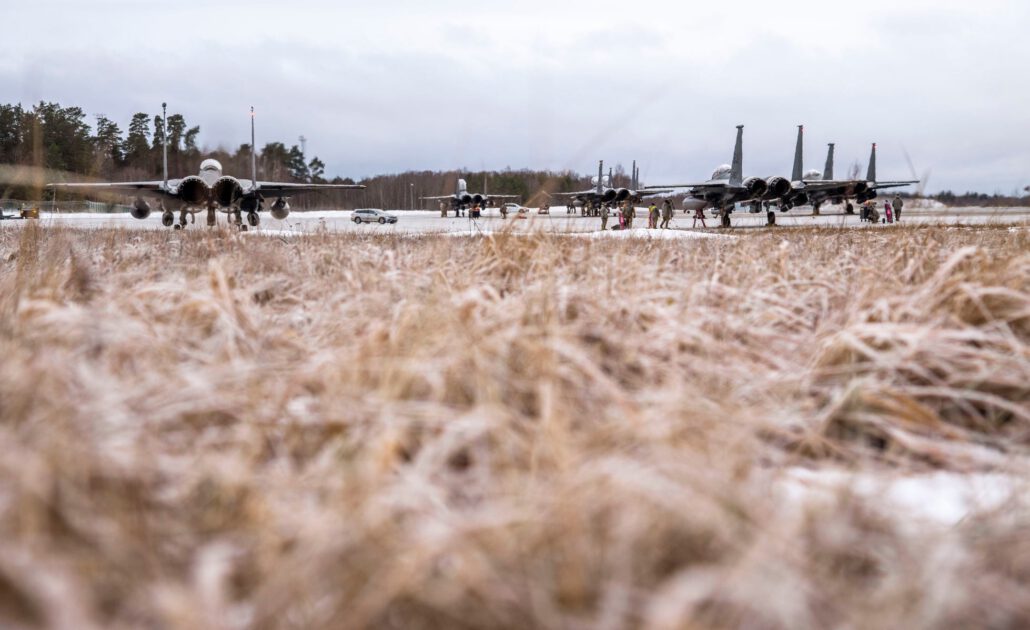 "Baltic and enhanced Air Policing are enduring NATO missions that deliver constant vigilance of Allied airspace and contribute to the Alliance's collective defence posture. The additional aircraft will work closely with the current detachments to increase our readiness, build crucial interoperability and underline the robust solidarity across the Alliance," said Major General Jörg Lebert, Chief of Staff, Headquarters Allied Air Command.
Combined Air Operations Centre Uedem (CAOC UE) oversees all flights in the Baltics and orders scrambles of fighters assigned to BAP and eAP; these missions are responsible for identifying any unknown aircraft and protecting the integrity of Allies' airspace. All fighters assigned to these missions undergo a certification process with the CAOC to prepare them for the duration of their deployment. This process ensures robust communications are established and the procedures for newly deployed personnel are well practised.
Since 2014, the NATO Alliance has implemented Assurance Measures with the goal to assure the Allies along the eastern flank. One tool in this set of measures is the concept of eAP, which demonstrates NATO's solidarity, collective resolve, and its ability to adapt and scale its defensive missions and deterrence posture in response to an evolving security situation.