While Gunfighters are no stranger to the rapid rearming and refueling of an F-15E Strike Eagle in areas such as U.S. Central Command and the continental United States, it's important these techniques are tested in new environments like the Commonwealth of the Northern Mariana Islands.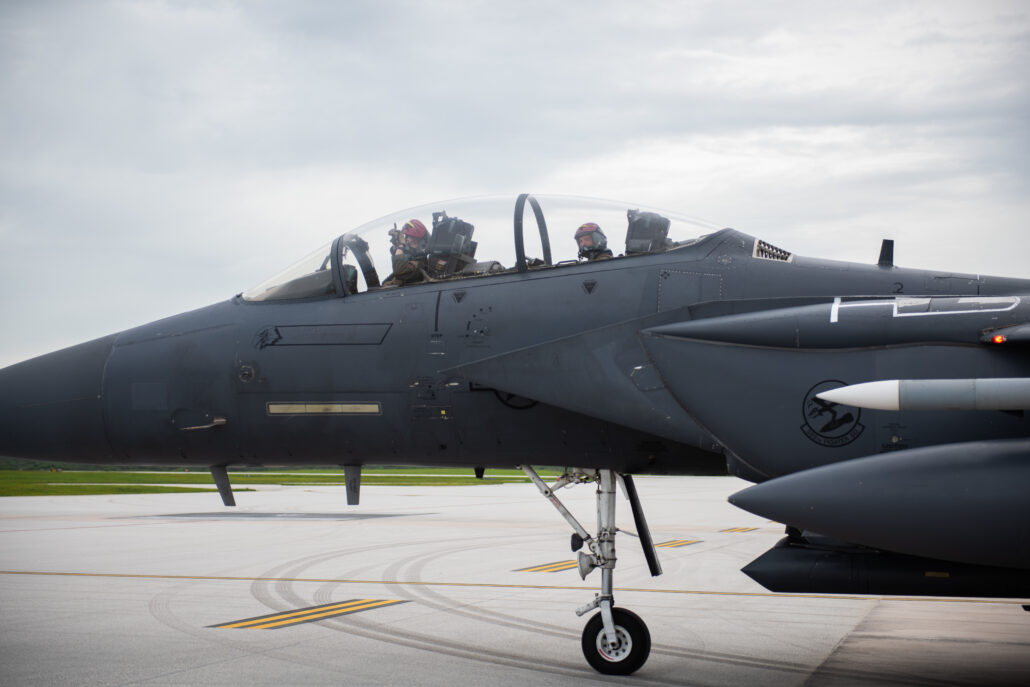 The National Defense Strategy identifies the Indo-Pacific region as the priority theater for the Department of Defense making locations like CNMI in the western Pacific a key location for Airmen to adapt and tailor techniques to conduct military operations.
The concept, known as Integrated Combat Turns, enables the quick rearming and refueling of a running jet to reduce the aircrew's ground time to quickly get them back into the air executing missions and supporting operations. Aircrew, maintenance, weapons and fuels airmen work simultaneously to complete each individual stage of getting the jet back in the air.
"We conduct ICTs on a weekly basis at home and are accustomed to loading a range of weapons configurations," said Capt. Ian Collins, 389 Fighter Squadron assistant director of maintenance. "However, being able to adapt to new environments and varying levels of support, like in USINDOPACOM, is an important factor in preparing for the next fight, perhaps at a moment's notice."
Exercises or operations, like Pacific Iron 21, incorporate Agile Combat Employment concepts to ensure forward-deployed forces in the Indo-Pacific are ready to protect and defend the United States and ensure readiness to operate alongside allies and security partners.
"ICTs give us the ability to quickly and safely generate aircraft and get them back in the air," said Col Luke Teel, 366th Air Expeditionary Wing commander. "Normally, with the luxury of time we would refuel and rearm separately within a few hours. It's important for us to practice in an environment like this so that, when needed, we can easily transition to conducting ICTs and get back into the fight within 30 minutes."
ACE is the use of agile operations to generate resilient airpower in a contested environment and is designed to organize, train, and equip Airmen to be more agile in operation execution, strategic in deterrence, and more resilient in capabilities.
"Testing and exercising ACE gives the U.S. Air Force operational flexibility and is why we're here participating in Pacific Iron," said Teel. "It's critical that we keep adversaries off balance, denying them options while also increasing our own."