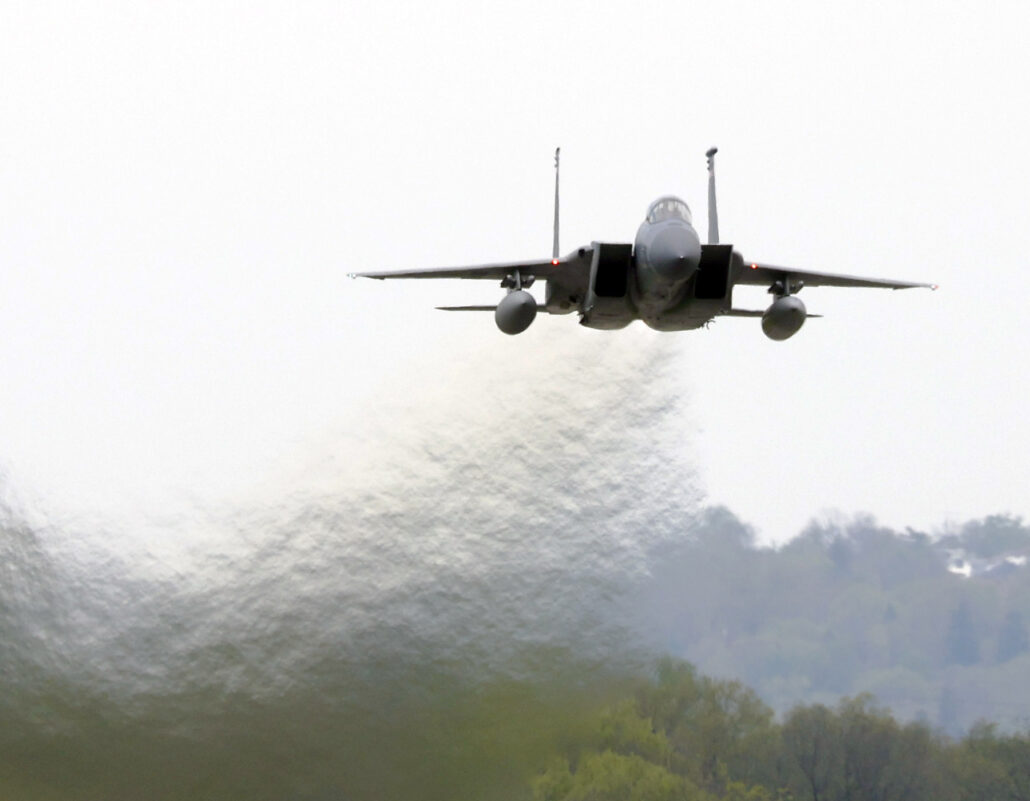 Lt.Col. Matthew "Beast" Tanis, Director of Operations, 131st Fighter Squadron, 104th Fighter Wing, Massachusetts ANG, flew this F-15C Eagle 86-0156 to the National Museum of the U.S. Air Force on April 25, 2023 where it will become a part of the permanent collection.
For 78 days in 1999, the North Atlantic Treaty Organization
(NATO) conducted an aerial bombing campaign over the Federal Republic of Yugoslavia, known as Operation Allied Force. On March 26, Captain Jeff "Claw" Hwang piloted this F-15C as the Mission Commander for an air support mission. Nearing the Bosnian/Serbian border, he acquired a single radar contact. While he and his wingman tracked the bogey, Capt Hwang identified it as two targets in an enemy formation. Within ninety seconds of detecting the second aircraft, Capt Hwang fired two AIM-120 missiles in rapid succession from a distance of sixteen miles and achieved the F-15's first double MiG-29 Fulcrum kill in the same engagement. For his heroic actions in
the March 26, 1999, Operation Allied Force sortie, Capt Hwang was awarded the Distinguished Flying Cross and named the 1999 Mackay Trophy recipient.
This F-15C is a significant addition to the collection because the F-15 has more air-to-air victories than any other U.S. fighter since the Vietnam War. The F-15C model accounts for all USAF aerial victories achieved by F-15s (except for anF-15E that destroyed a low-flying Mi-24 helicopter with a laser guided bomb during
Desert Storm). NMUSAF is bringing in this aircraft to preserve and display an F-15C with aerial victories.