SAVANNAH AIR NATIONAL GUARD BASE, Ga.– The Air Dominance Center, also known as the Savannah Combat Readiness Training Center, located here, will be the host venue for this year's William Tell competition in coordination with Air Combat Command from Sept. 11-15, 2023, after a 19-year hiatus.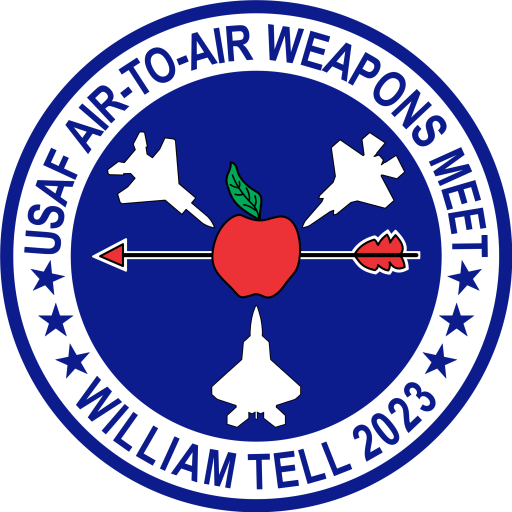 Nine different units, from active-duty, Air National Guard, and the Reserves will come together in a total force integrated environment to compete for both individual and team awards. For example, pilots will be tested on their offensive and defensive skills in maneuvers against enemy aircraft, and the best group will be hailed as the top "fighter integration team" in the Air Force's very own version of "Top Gun".
Units Participating:
AIR COMBAT COMMAND:
F-15E STRIKE EAGLE
4th Fighter Wing, Seymour-Johnson AFB, NC
366th Fighter Wing, Mountain Home AFB, ID
F-22 RAPTOR
1st Fighter Wing, Joint Base Langley-Eustis, VA
F-35 LIGHTNING II
388th Fighter Wing, Hill AFB, UT
PACIFIC AIR FORCES:
F-22 RAPTOR
3rd Wing, Joint Base Elmendorf-Richardson, AK
154th Fighter Wing, Joint Base Pearl Harbor-Hickam, HI
F-35 LIGHTNING II
354th Fighter Wing, Eielson AFB, AK
AIR NATIONAL GUARD:
F-15 C/D EAGLE
104th Fighter Wing, Barnes ANGB, MA
F-35 LIGHTNING II
158th Fighter Wing, Burlington ANGB, VT
C2 CAPABILITIES:
3rd Wing, Joint Base Elmendorf-Richardson, AK
18th Wing, Kadena Air Base, Okinawa, Japan
552 Air Control Wing, Tinker Air Force Base, OK
"If you're into football, this is the Super Bowl, if you're into baseball, this is the World Series and if you're into golf, this is the Masters Tournament," said Lt. Col. Stephen "Tracker" Thomas, the Air Dominance Center commander. "The airspace we have here on our coast is a national treasure and will allow the competing pilots the ability to operate to their absolute full potential to show who is truly the best of the best."
The Air Dominance Center is conveniently located near several ideal training areas, including the Townsend Bombing Range and a military operations airspace ranging from Charleston, South Carolina to Orlando, Florida that makes it a one-of-a-kind training location for warfighters across the Department of Defense.
"We are a center that brings in units from across the country and provides a training venue like no other," said Thomas. "We give Airmen the opportunity to train to their full operational level and that is exactly what these nine units attending the William Tell meet are going to do here in September," said Thomas.
The historic competition, which has not been held since its 50th anniversary in 2004 due to the War on Terror, will simulate a multitude of air combat scenarios with 4th and 5th generation fighter aircraft acting as enemy "red teams" to prepare Airmen for real-life combat.
Thomas said there will be two events per day, with one launch starting around 8:00 a.m. and a second beginning in the afternoon around 1:00 p.m. each day. There will be a scoreboard announcement each evening that will be posted on social media and other channels that will be officially announced near the start of the competition.
"We want our community to be excited about this upcoming event and include them as much as possible," said Thomas. "Although this event will not be open to the public, there will be plenty of jet sighting opportunities in the local area as well as photo and video coverage of the event published for public viewing."
If members of the local community would like to learn more about the event, they can visit williamtell2023.com or check out the Air Dominance Center on Facebook or Instagram for further updates.