By Staff Sgt. Samantha Mathison, 380th Air Expeditionary Wing Public Affairs / Published August 22, 2016
When the announcement came through the radio that F-15E Strike Eagle #89-0487 would land in 10 minutes, Airmen of the 380th Expeditionary Aircraft Maintenance and 335th Expeditionary Fighter squadrons prepared to celebrate a historic moment, Aug. 16, 2016.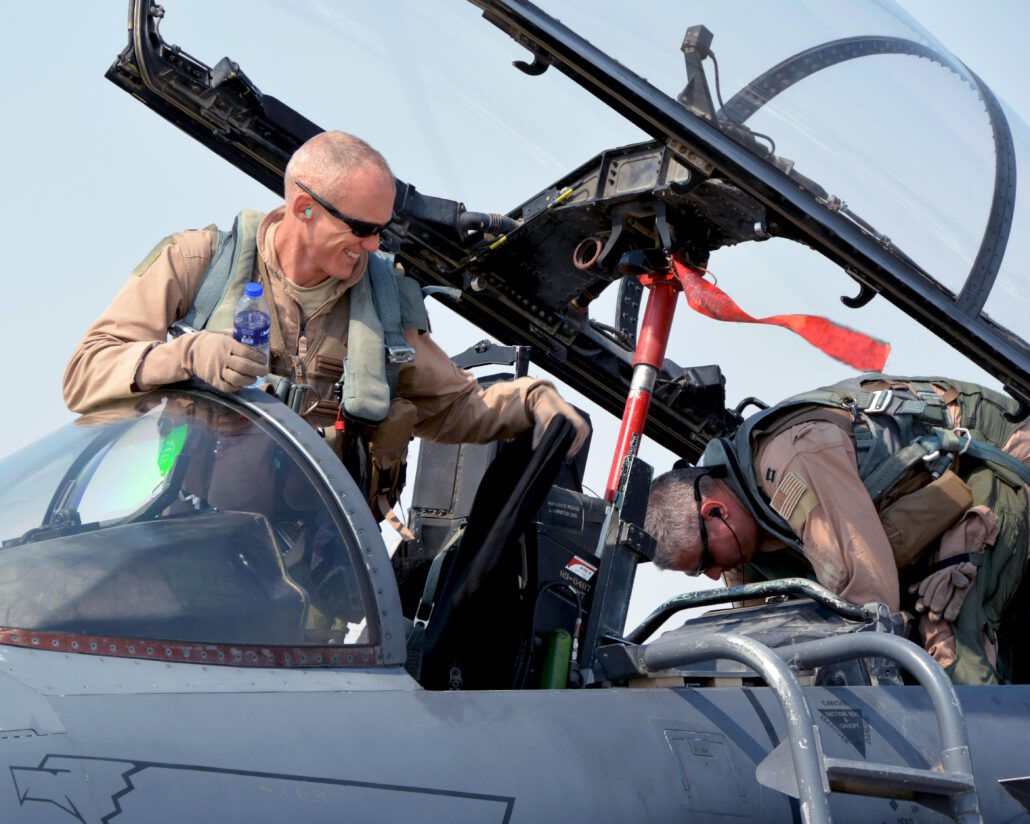 The F-15E was the first to achieve 12,000 flying hours and the pilot, Lt. Col. Brandon, 335th Expeditionary Fighter Squadron commander, attained a career milestone at the same time; reaching 3,000 flying hours after 25 years of service.
"I have been lucky to have the privilege of flying this outstanding combat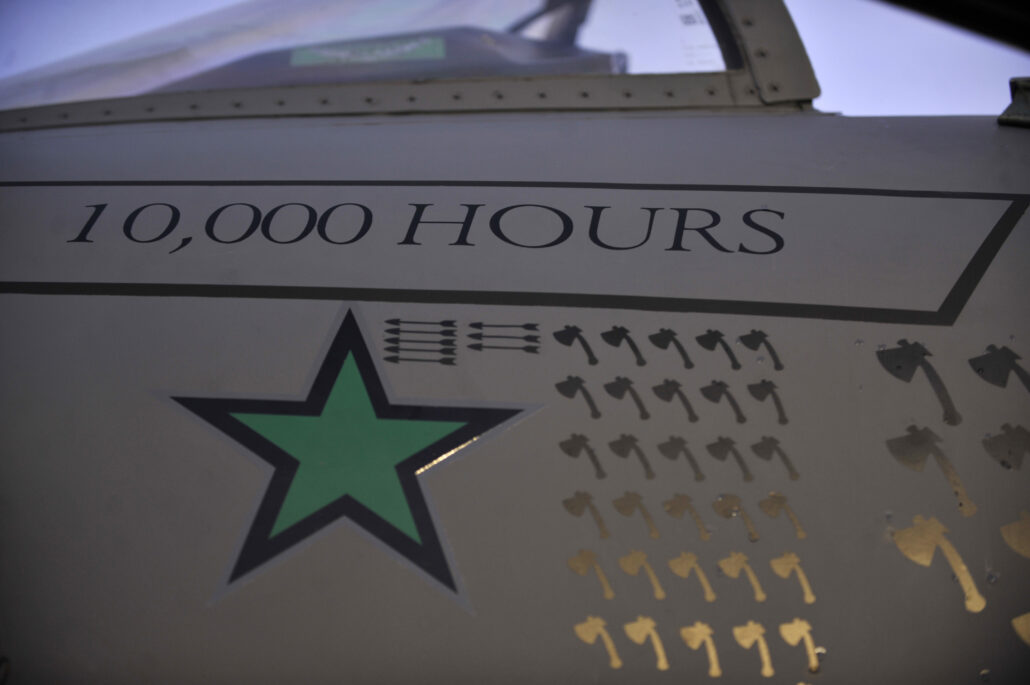 warhorse for over 16 years," Brandon said. "Each one of those 3,000 hours, and 12,000 hours for the jet, represent countless hours from our Air Force team. As Strike Eagle aircrew, we are privileged to put bombs on target as a culmination of unbelievable efforts by thousands of others."
The effort put into the maintenance and care of the jet has resulted in an impressive 26 year history since its commission in 1990, which has earned it the nickname "America's Jet" within the unit, according to Chief Master Sgt. Roosevelt, 380th EAMXS STRIKE superintendent.
The aircraft has deployed 17 times in support of combat operations, to include operations Desert Shield and Desert Storm, Roosevelt said. It was during Operation Desert Storm that "America's Jet" dropped a GBU-10 laser-guided bomb on an enemy helicopter in the only recorded F-15E air-to-air combat kill.
The commemorative star decal on the side of the aircraft has served as a visual reminder of the event ever since, and now the jet has earned another milestone decal signifying the achievement of 12,000 flying hours.
"To reach this milestone it required almost 30 years of performing safe, compliant and efficient aircraft maintenance," Roosevelt said. "12,000 hours is huge for a fighter, because Airmen actually get to see, feel and hear their impact to the mission, and understand how what they do is important."
What makes this jet even more unique is that this milestone and the last one of 10,000 flying hours were both accomplished in deployed locations during operations Enduring Freedom and Inherent Resolve, he said.
The 380th EAMXS crew chiefs deployed with "America's Jet" from Seymour-Johnson Air Force Base, N.C., and whether home or abroad, this aircraft is their pride and joy, according to Master Sgt. Richard, 380th EAMXS lead production superintendent.
"All of our aircraft have different temperaments, so to speak, but America's Jet consistently outperforms all of our other jets," Richard said. "We work hard to keep our aircraft in the air, so the 12,000 hour milestone is a testament to all of the maintainers who've kept her flying. That's why we call her America's Jet; because she is full of grit and fortitude, the embodiment of the American spirit, and has demonstrated this in every major conflict since Desert Storm."