By Senior Airman Malcolm Mayfield, 48th Fighter Wing Public Affairs
ROYAL AIR FORCE LAKENHEATH, England — F-15E Strike Eagles assigned to the 492nd Fighter Squadron here, launched sorties as they began participation in Noble Arrow 16, Oct. 8.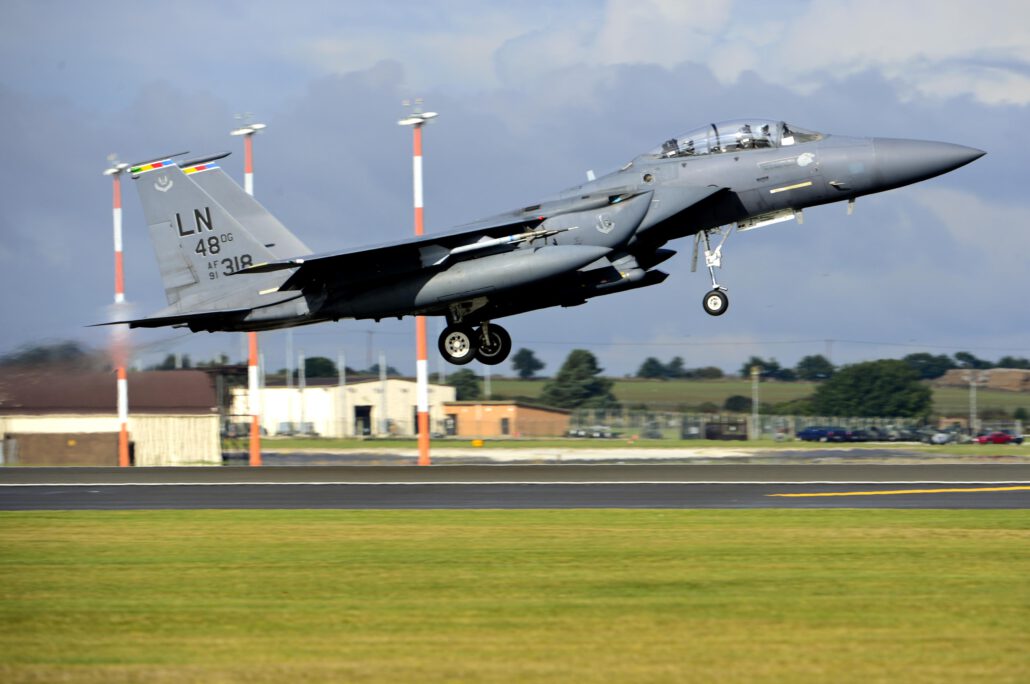 Noble Arrow is a NATO air exercise conducted with Portugal and the U.K. to provide force integration and combat readiness preparation through varied air-to-air, air-to-surface and air-to-sea scenarios while strengthening allied force interoperability.
"We conduct training with our Allies and partners on a regular basis. These flying exercises improve interoperability between our defense forces and NATO Allies and partners," said 1st Lt. Tristan Stewart, 492nd FS pilot. "NATO exercises like Noble Arrow assure our Allies that core capabilities are actively being trained to enhance the overall readiness of the alliance."
The air exercise is being held in conjunction with exercises Joint Warrior, Noble Mariner and Unmanned Warrior, which combined ensure component capabilities to conduct NATO Response Force missions.
Noble Arrow 16 increases cooperation in critical training, and further strengthens our interoperability with NATO Allies in order to meet challenges as a unified force, demonstrating U.S. commitment to European stability and security.