More than 35 aircraft and approximately 800 Airmen from Pacific Air Forces and Air Combat Command will deploy to the U.S. Indo-Pacific Command's area of responsibility in July to participate in Operation Pacific Iron 2021.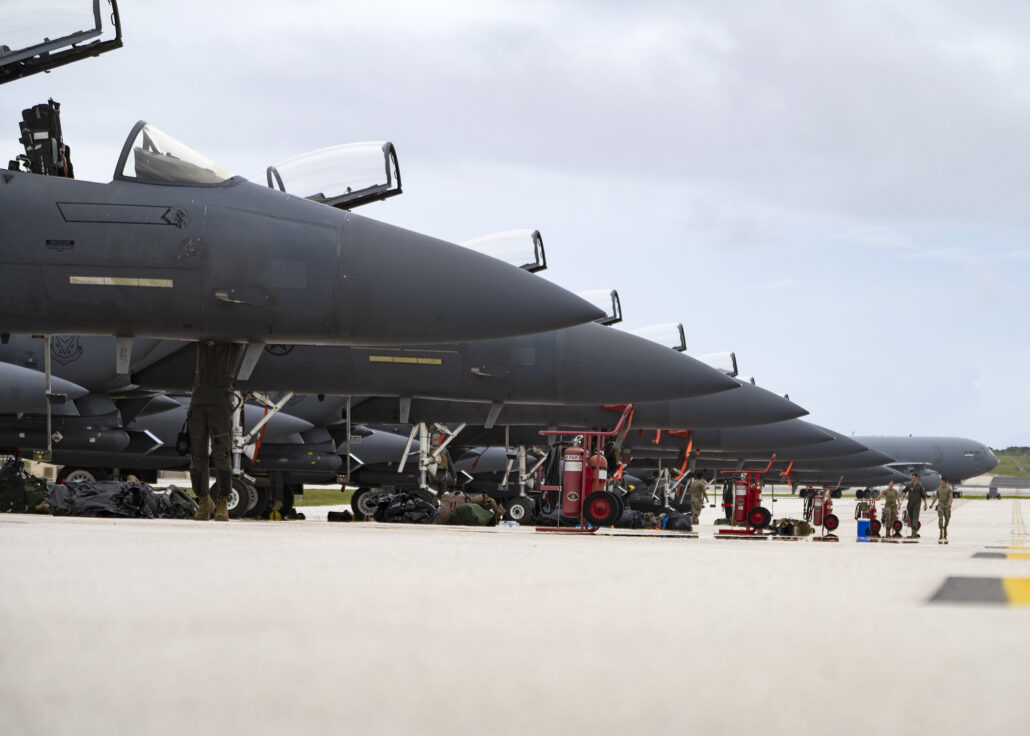 Pacific Iron 2021 is a PACAF dynamic force employment operation to project forces into the USINDOPACOM's area of responsibility in support of the 2018 National Defense Strategy (NDS) which called on the military to be a more lethal, adaptive, and resilient force.
Approximately ten F-15E Strike Eagles from the 389th Fighter Squadron, 366th Fighter Wing at Mountain Home Air Force Base, Idaho; approximately 25 F-22 Raptors from the 525th Fighter Squadron, 3rd Wing at Joint Base Elmendorf-Richardson, Alaska, and the 199th Fighter Squadron, 154th Wing, Hawaii Air National Guard at Joint Base Pearl Harbor Hickam, Hawaii; and two C-130J Hercules from the 374th Airlift Wing from Yokota Air Base, Japan will conduct combat dispersal operations in Guam and Tinian.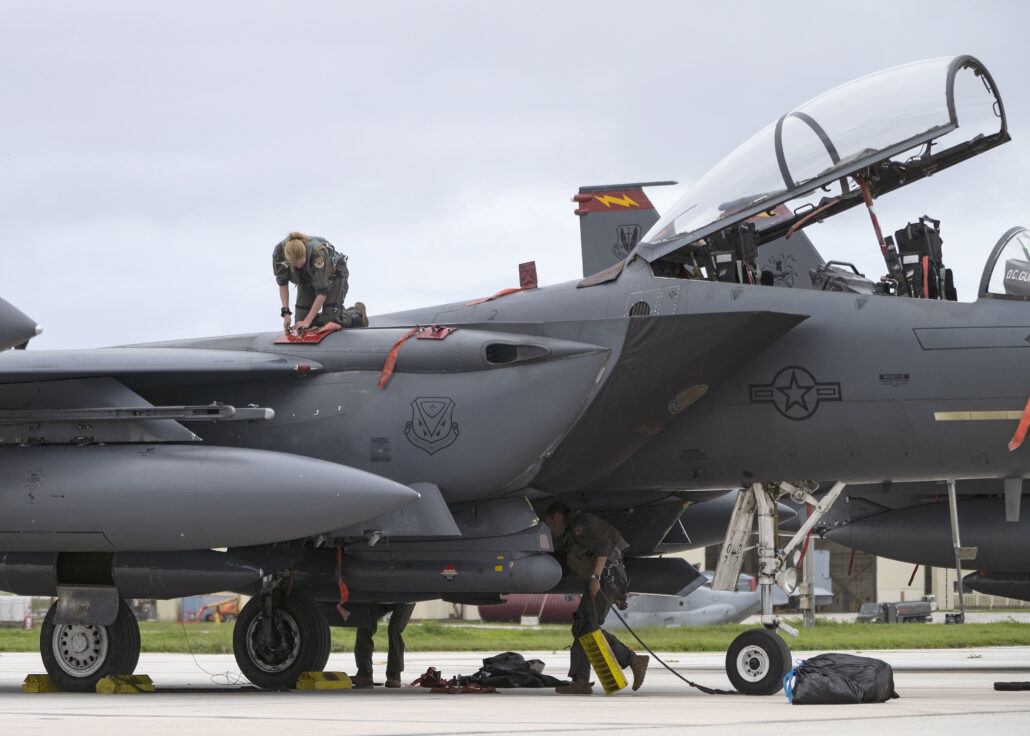 Airmen deployed in support of Pacific Iron 2021 will demonstrate Multi-capable Airmen skills and conduct simulated combat flight operations from local airports in Guam and Tinian. Fighters, mobility aircraft, Airmen and required support equipment will operate from Andersen AFB, A.B. Won Pat International Airport, and Northwest Field, Guam; and Tinian International Airport, Tinian, to conduct Agile Combat Employment operations. ACE is the use of agile operations to generate resilient airpower in a contested environment and is designed to organize, train and equip Airmen to be more agile in operation execution, strategic in deterrence, and more resilient in capabilities.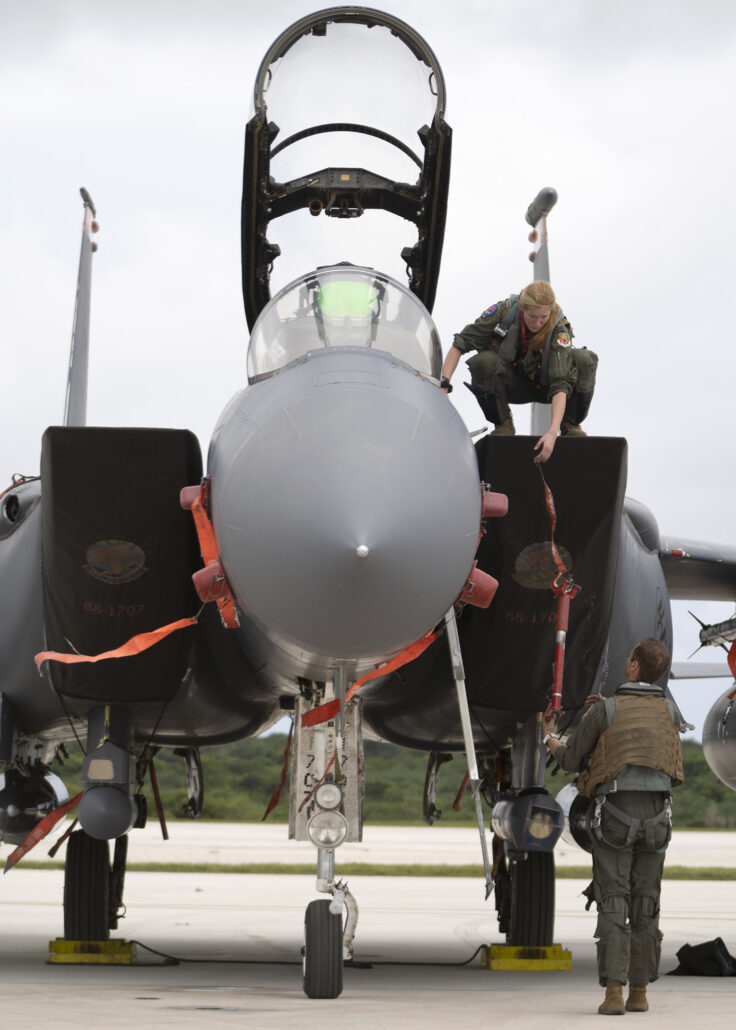 According to the 2018 NDS, dynamic force employment (DFE) allows for more flexibility in using ready forces to proactively shape the strategic environment while maintaining readiness to respond to contingencies and ensure long-term warfighting readiness.