By 1st Lt Savanah Bray, 53d Wing
The 53rd Wing welcomed the second F-15EX Eagle II to Eglin Air Force Base, Fla., April 20, 2021.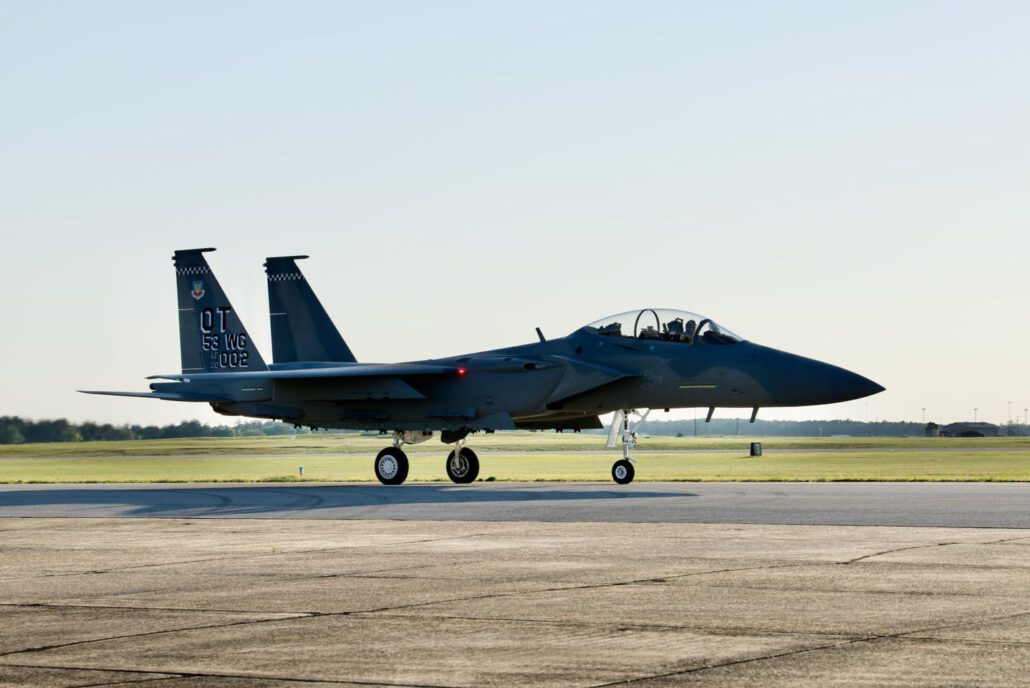 Flown in by Maj. Aaron Eshkenazi, F-15 pilot, the second F-15EX showcases the 53rd Wing's traditional "OT" tail flash and is assigned to the 85th Test and Evaluation Squadron.
"The 53d Wing is honored to welcome the second-ever F-15EX, and we are extremely proud that it displays the 'OT' tail flash," said Col Ryan Messer, commander, 53rd Wing. "However, that 'OT' represents more than just unit pride; it showcases the importance of early integration of operational and developmental test to directly fulfill the National Defense Strategy, which proclaims that, 'success no longer goes to the country that develops a new technology first, but rather to the one that better integrates it and adapts its way of fighting'; a statement we believe and live out in all of our missions."
This is the second and final F-15EX delivered to Eglin AFB and the U.S. Air Force in FY21. The two F-15EXs and testers from the 40th Flight Test Squadron and 85th Test and Evaluation Squadron will work together in integrated developmental and operational test, effectively expediting the test timeline. DT/OT integration provides means for the F-15EX to get in the hands of the warfighter as soon as possible, while also ensuring the test rigor.
The F-15EX will make its exercise debut at Northern Edge 2021, proving the rapid test efforts of DT/OT integration and showcasing innovation through integration.